Aquatics Special Events

Throughout the year, UTC's Campus Rec Aquatics offers several exciting events for college students! We also offer special events for our members and their families. Check back in occasionally to see what events we have planned in the coming months. Come swim with us!
---
Upcoming Events:
Soundwaves Pool Party!
Monday, August 22nd. Details coming soon!
---
UTC media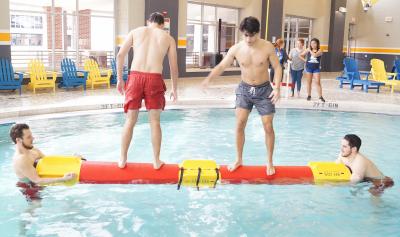 ---
If you have any questions about our special events,
please contact the Aquatics and Safety Coordinator:
Spencer Jordan
Phone: (423) 425-4222
Email: [email protected]