Aquatics Rules and Policies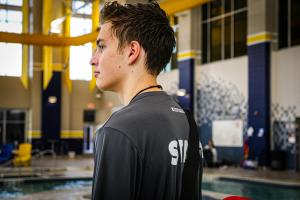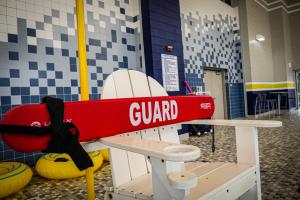 The 5 Key Rules
1. No Running
2. Slide Feet First, On Your Bottom, One At A Time
3. A Tube Is Required For The Waterfall Plunge
4. Do Not Stand, Sit, Or Climb On The Islands
5. Guests Must Be 16+ To Use The Spa
Photo and Video Policy
Photography and videography are strictly prohibited in the natatorium and the locker room. Guests taking photos and videos may lose their membership or attendance privileges for not abiding by this policy.
Lifeguard & Host Guidance
Our staff uses preventative risk management to keep our guests safe during their visit to the UTC Aquatics Center. Please be cool, and follow the rules during your visit. If you have any questions about our rules and policies, please ask a Lifeguard or your rental Host.
---
If you have any questions about our aquatics programs,
please contact the Assistant Director of Programs and Engagement:
Craig Gosnell
Phone: (423) 425-5682
Email: [email protected]