UTC media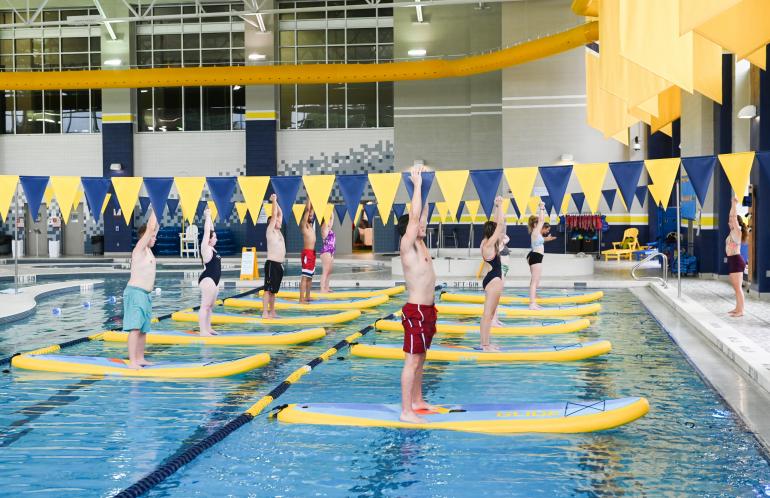 Special Events - Fall 2022
Group Fitness Schedule Session I Begins
August 22nd
Sunset Yoga
September 1st at 7:15pm | Chamberlain Circle
We all have our goals for 2022, but sticking to them can be hard. This clinic is meant to teach you how to set goals, track them, and sticking with them throughout the year.
Glow Yoga
September 14th at 8:30pm | Chamberlain Field
ALL of our Cycle classes for this week will be with black lights! Bring your best neon wear & be ready to sweat!
Yoga Under the Stars
September 27th at 8:30pm | Chamberlain Field
Bring a friend and join in for an evening of two of our most popular classes.
Group Fitness Schedule Session II Begins
October 3rd
Themed Cycling Event
October 11th | Cycle Studio
IT IS BACK! This is a fun dance fitness class for all self-identified females. This dance class has many hip-hop styles moves, and focuses on body positivity and self love.
Monster Mash
October 27th | ARC Large GX Studio (3rd Floor)
Looking to gain more knowledge on proper form and technique? Join us for this clinic that focuses on the deadlift. This is an event open for those looking to learn this movement for the first time, and those that are looking to perfect their form. Our nationally certified Personal Trainers will be there to help you every step of the way.
Glow Zumba®
November 15th | ARC Large GX Studio (3rd Floor)
Dance the night away with our Zumba instructors in this St. Patrick's day themed class. Deck yourselves out in all the green you can and join the celebration!
Finals Week Schedule
December 7th - 9th
---
If you have any questions about our fitness programs,
please contact the Coordinator of Fitness:
Scarlett Vineyard
Phone: (423) 425-5673
Email: [email protected]