UTC media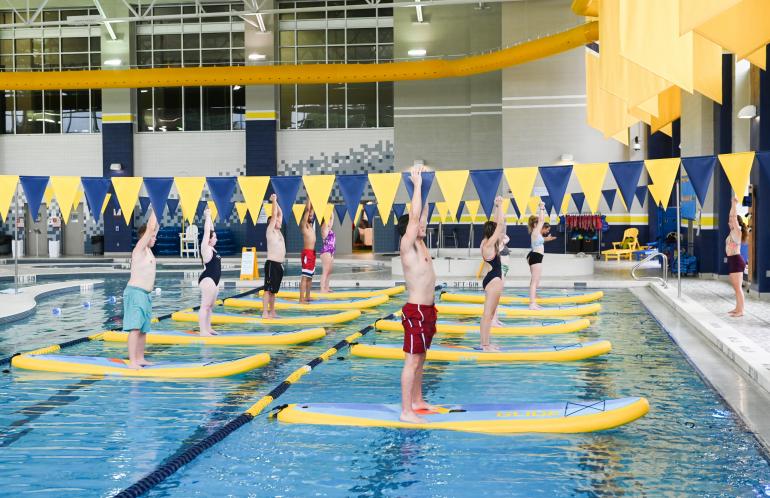 Special Events - Fall 2022
Group Fitness Schedule Session I Begins
August 22nd
Deadlift Clinic
August 31st at 2:00pm | Fitness Floor
Learn how to properly deadlift at that ARC for our annual deadlifting clinic.

Sunset Yoga
September 1st at 7:15pm | Chamberlain Circle
Watch the sun go down while meditating and stretching it out on Chamberlin Circle. Bring your mat and enjoy!

Glow Yoga
September 14th at 8:30pm | Chamberlain Field
Bring a friend and join us for a night on Chamberlin Field. Glow up the night and relax!
Yoga Under the Stars
September 27th at 8:30pm | Chamberlain Field
Sit amount the stars and enjoy our peaceful yoga event. Meet us on Chamberlin Field to be a part of this magical night.
Group Fitness Schedule Session II Begins
October 3rd
Beyonce'-Themed Cycling Event
October 11th at 6:00 pm | Cycle Studio
Jam out to your favorite Beyonce songs while getting a killer cycling workout!
Squat Clinic
October 25th at 3:00pm - 4:00pm | Fitness Floor
Come out and feel the burn with our Squat Clinic at the ARC.
Lifting Competition
October 27th at 1:00 pm - 4:00pm | Fitness Floor
Form a team and join us at the lifting competition at the ARC for a steller workout.
Monster Mash
October 27th at 8:30 pm | ARC Large GX Studio (3rd Floor)
Come out and dance the night away at this spooky Zumba event. Wear your best Halloween costume and compete for best dressed.
Women on Weights 1.0
November 5th at 11:00 am - 1:30 pm | Small GX Studio
Enjoy an afternoon with us in the Small GX Studio for Women on Weights 2.0 to learn lifting techniques while working with a small group of women.
Glow Zumba®
November 15th at 8:30 pm | ARC Large GX Studio (3rd Floor)
There's no Zumba like Glow Zumba! Join the party and enjoy lights, music, and glow sticks!
Finals Week Schedule
December 7th - 9th
---
If you have any questions about our fitness programs,
please contact the Coordinator of Fitness:
Scarlett Vineyard
Phone: (423) 425-5673
Email: [email protected]