UTC media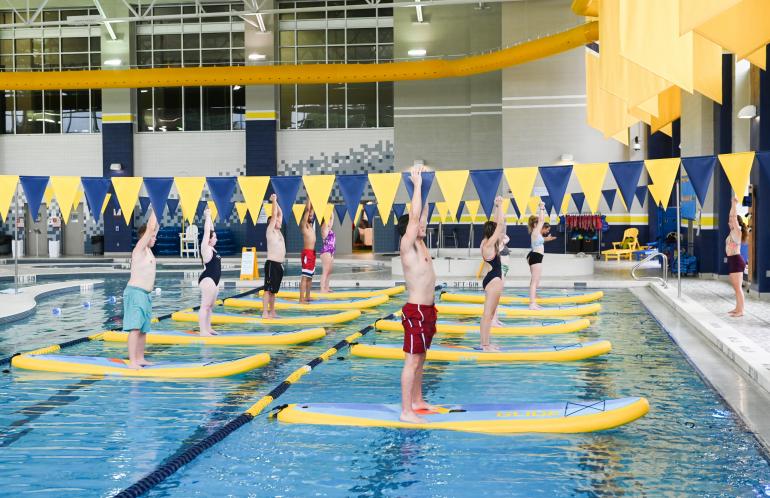 Special Events - Spring 2023
Group Fitness Schedule Session I
January 9

th

-February 24

th
Women on Weights 1.0
February 4

th

at 10:00am
Women on Weights is a program focused on providing self-identified women with a safe, educational, judge free environment where you can learn the benefits of weight lifting. You will be able to understand proper form and understand proper form for various exercises to give you the confidence you need to gain confidence using equipment in the gym.
Valentines Zumba
February 9

th

at 6:30pm | Large GX Studio
Watch the sun go down while meditating and stretching it out on Chamberlin Circle. Bring your mat and enjoy!
Group Fitness Schedule Session II
February 27

th

- April 21

st
Spring Cleansing Yoga
Week of March 20

th
Bring a friend and join us for a cleansing yoga class as we enter the new season.
Women on Weights 2.0
March 25

th

at 10:00am
After multiple Women on Weights 1.0, we are bringing you Women on Weights 2.0, this program is for all self-identified women. Want to learn just exactly HOW to create your workouts? That is what this workshop is for. To register for this course, you must be confident in your weight lifting ability OR have previously attended Women on Weights 1.0.
Lifting Competition
April 13

th

| Fitness Floor
Start training NOW! We will be doing the 3 power lifts: squat, bench & deadlift. We count points from weight and gender class.
Finals Week Schedule
April 24

th

- April 28

th
---
If you have any questions about our fitness programs,
please contact the Coordinator of Fitness:
Scarlett Vineyard
Phone: (423) 425-5673
Email: [email protected]