SOLE (Student Outdoor Leadership Experience)
UTC media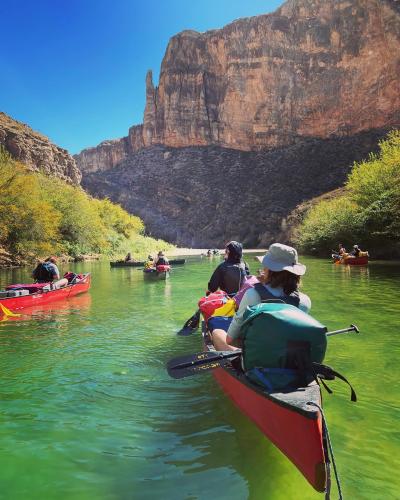 The SOLE Experience:
Campus Recreations SOLE program is an in-depth leadership program that teaches Mocs the technical skills needed to get outside as well as the soft skills to lead and educate others in a backcountry setting. Each SOLE cohort will learn to kayak, bike, climb, and backpack. SOLE participants can also expect to learn how to manage group dynamics, manage risk in the backcountry, and teach outdoor technical skills.
---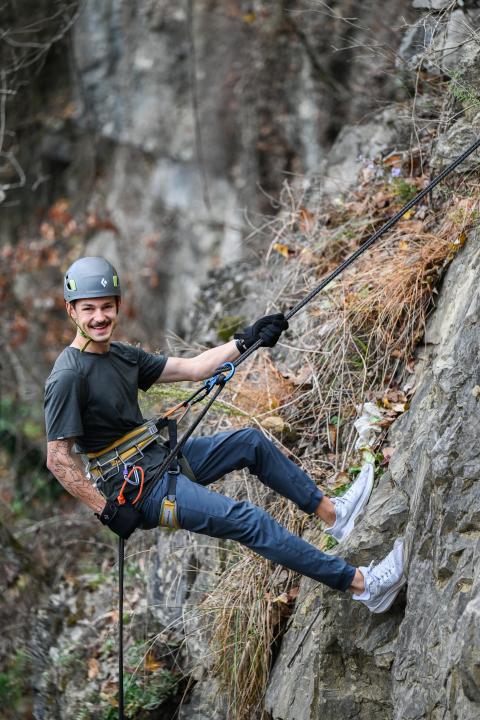 Learn Outdoor Technical Skills!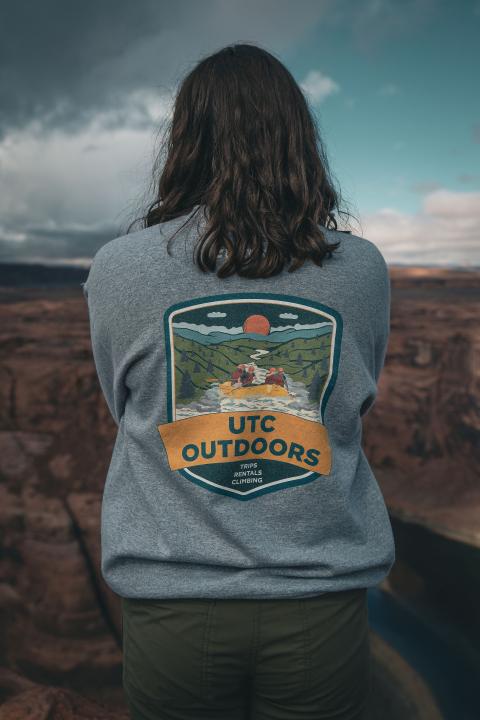 Become an Outdoor Leader!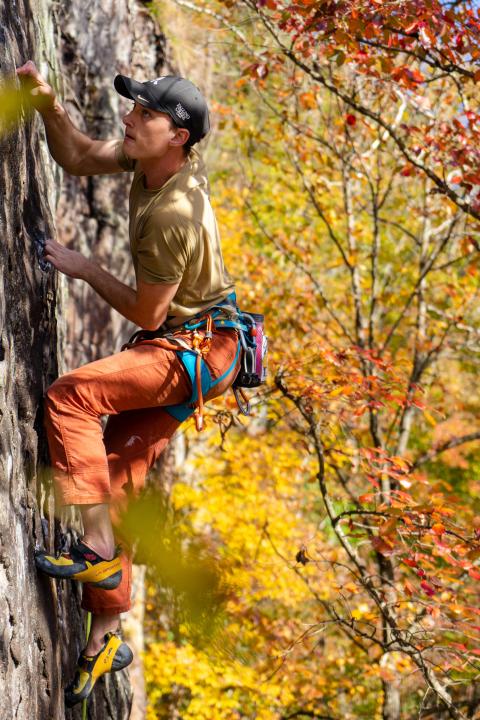 Benefits and Outcomes of the SOLE Experience:
Students who fully participate in the SOLE will be eligible to work as UTC Outdoors Trip Leaders the following semester
SOLE participants learn how to kayak, bike, climb, and backpack
Throughout the SOLE experience, participants learn valuable outdoor leadership skills, including risk management strategies, the logistics of planning outdoor adventures, strategies to develop positive group dynamics, and wilderness leadership theories
All participants in the SOLE program will become certified in Wilderness First Aid (WFA)
---
SOLE Expectations:
SOLE students are expected to participate in all sessions, including all day-trips and overnight-trips
To join the SOLE program, you do not need to have extensive amounts of outdoor experience and technical skills. However, you should have a strong passion for hiking and spending time outdoors and be willing to push yourself outside of your comfort zone.
---
Explore the Fall 2023 SOLE Experience:
SOLE Orientation and Intro to Whitewater Kayaking

Date: August 22nd
Time: 5:00 p.m. - 8:00 p.m.
Description: Orientation to the Fall 2023 SOLE program and introduction to whitewater kayaking in the Campus Recreation pool.

Whitewater Kayaking and Rafting Trip

Dates: August 26th, - August 27th
Description: The SOLE cohort will depart on a weekend-long whitewater adventure, which includes kayaking and rafting.

Mountain Biking and Caving Adventure

Dates: September 26th - October 1st
Description: The SOLE cohort will learn various bike maintenance skills and experience day trips to go mountain biking and caving.

Wilderness First Aid Certification

Dates: October 5th, October 12th, and October 19th
Time: 4:00 p.m. - 9:00 p.m.
Description: The SOLE cohort will participate in three medical training sessions to learn wilderness medical skills needed to prevent and respond to medical emergencies in the backcountry. Upon completion, all SOLE students will receive their Wilderness First Aid (WFA) certification.

Overnight Backpacking Experience

Dates: October 28th and October 29th
Description: The SOLE cohort will depart for an overnight backpacking trip in the heart of the Cumberland Plateau.

Overnight Rock Climbing and SOLE Capstone

Dates: November 17th and November 18th
Description: The Fall 2023 SOLE program will conclude with an overnight climbing capstone experience. Get excited!
---
If you have any questions about our outdoor adventures,
please contact the Coordinator of Outdoors:

Lisa Hancock
Phone: (423) 425-5671
Email: [email protected]