The Student Nurses Association
UTC media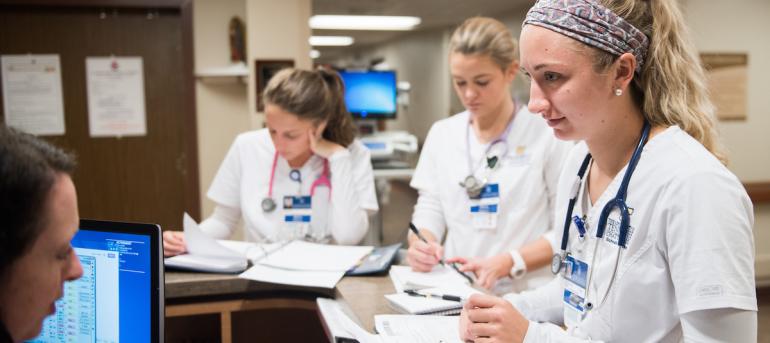 The Student Nurses Association is a student-led organization sponsored by the UTC School of Nursing. It is a constituent of the Tennessee Association of Student Nurses and the National Student Nurse's Association. Meetings are held monthly during the academic school year. SNA also participates in extracurricular activities/events throughout the year, including awareness walks and fundraisers, blood drives, and back to school picnics. All nursing majors, whether admitted to the nursing program or not, are welcome to join SNA.
If you are a current UTC student who would like more information or to become a member, please go to MocSync.
---

Meetings:
When social distancing allows, quarterly meetings are held in the Metropolitan Building. 
Lunch will be provided on the 2nd floor hallway beginning at 11:30 a.m.
---