UTC media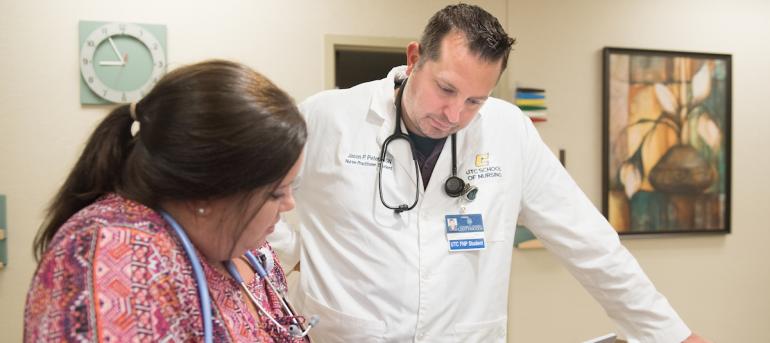 Located in the heart of Chattanooga, the MSN Nurse Practitioner Concentration at UTC provides students the opportunity to complete their NP coursework while also taking advantage of clinical rotations in several areas in the region, including Georgia and Alabama.
---
Clinical Hours for ACNP-AG Specialty
In the Acute Care Nurse Practitioner-Adult Gerontology specialty, clinical rotations focus on the role of both the Hospitalist (225 clinical hours) and the Critical Care Intensivist (225 hours), and the Residency I and II are 300 clinical hours each for a total 1,050. All clinical rotations are in acute care facilities.
---
Clinical Hours for FNP Specialty
Students spend 225 hours of clinical time in each of the clinical practica--Primary Care of Adults, Primary Care of Women and Primary Care of Children. The final Family Nurse Practitioner Practicum consists of 375 clinical clock hours. During the final practicum, the student is able to spend time in primary care but also use part of the time to explore specialty practice.
The clinical program is closely monitored and evaluated with communication between the School of Nursing faculty and all clinical preceptors at the various sites of rotation.
Follow NP on Social Media