UTC media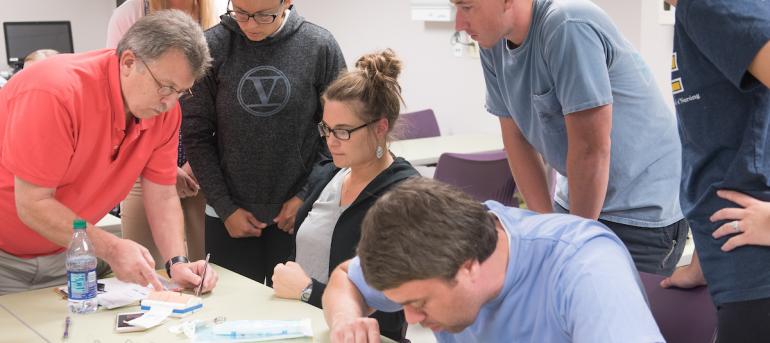 Requirements
Fulfill clinical obligations at an approved CANDL partner site serving highly underserved rural and/or disadvantaged urban communities.
Attend on-campus classes, seminars, and simulation on Wednesdays.
Be available for clinical practice on Mondays, Tuesdays, Thursdays, and Fridays.
Participate in community-based learning initiatives (health fairs and educational pathway building).
Agree to participate in any project-related surveys, including reporting on post-graduation employment intentions and post-graduation employment data for three years (as a requirement for Federal funding)
After your clinical schedule has been set for the semester, you may use extra days for outside work during the summer and fall semesters ONLY. You should not plan to work during your Final Practicum in the Spring since you will need to work at least three clinical days per week and be on campus on Wednesdays.
Students are expected to fulfill all traineeship related obligations, which will be reviewed at the end of each semester. Students who do not meet these obligations will be replaced by alternate applicants for the remainder of the traineeship period.
---
Applications
Application information TBA.
Please email Farron Kilburn if you have any questions at [email protected].