UTC media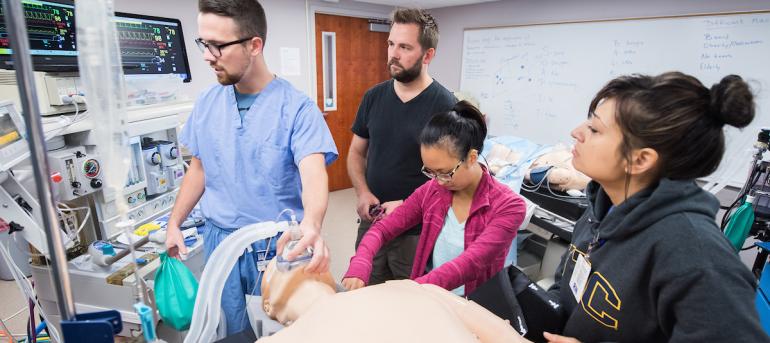 Nursing scholarships are only for those admitted into the nursing major. UTC also offers additional scholarship opportunities for students. To apply for both nursing scholarships and UTC scholarships, students must complete the UTC scholarship application. This application is found in the student's MocsNet account. For a tutorial on accessing and completing this application, visit this link: How to Apply for Scholarships.
For useful information on scholarships, see the Office of Financial Aid and Scholarships.
Applications must be submitted by May 31, 2020 to be considered for 2020-2021 scholarship awards.
---
Nursing Awards Available for Application
Chattanooga-Hamilton County Medial Auxiliary Scholarship
Jill Wheeler Memorial Scholarship
Richard H. Ginn Scholarship
Dr. E.E. Reisman Jr. Memorial Scholarship
H. Clay Evans Johnson Nursing Award
Nursing Alumni Scholarship
The Ray Scholarship in Honor of Sarah Ruth Miller Ray, RN
Christine B. Little Scholarship
Shelby Glisson Memorial Scholarship
Mrs. Esther Santiago Nursing Scholarship
Freeman Minority Scholarship
Varallo Scholarship in Nursing
Martha Butterfield Graduate Nursing Scholarship
Beth Lancaster FNP Prize
Phyllis Scott Nursing FNP Scholarship
Betterton Gateway Scholarship
---
Additional Resources
Although not affiliated with The School of Nursing, nursing.org offers useful information: