Information for Clinical Sites and Clinical Instructors
UTC media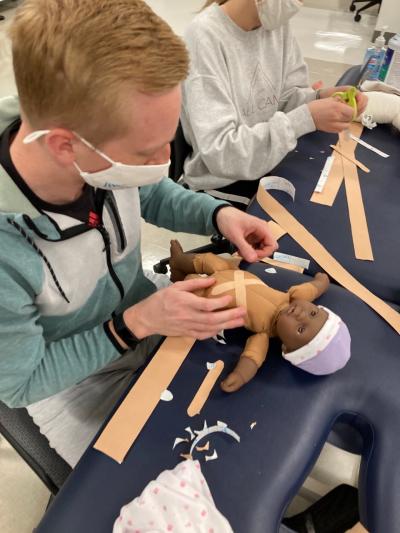 Clinical Education Syllabi
Resources
Additional Information
UTC Clinical Education Calendar
All physical therapy programs are encouraged to send annual clinical calendar requests to sites beginning March 1 of each year. Once the responses are received, the UTC assignments are generally completed in early October.
Clinical Performance Instrument (CPI)
All students will be assessed using the APTA's Clinical Performance Instrument. For more information, please refer to the APTA instructions for appropriate use of the tool.
Students will provide the clinical site, center coordinator of clinical education, and the clinical instructor with feedback using the APTA Physical Therapist Student Evaluation: Clinical Experience and Clinical Instruction Form.
Clinical Site Information Form (CSIF)
Clinic sites should update the APTA Clinical Site Information Form annually, and as needed.
Student Supervision Rules
On-site supervision is to be provided by a physical therapist licensed in the applicable state, with a minimum of one year of experience, post-licensure. Please refer to the applicable state practice act, insurance agreements, and the APTA website for additional clarifications and/or requirements relative to student supervision and reimbursement rules.
APTA Credentialed Clinical Instructor Program
We strongly encourage our clinical instructors to complete the APTA Credential Clinical Instructor Program.