UTC media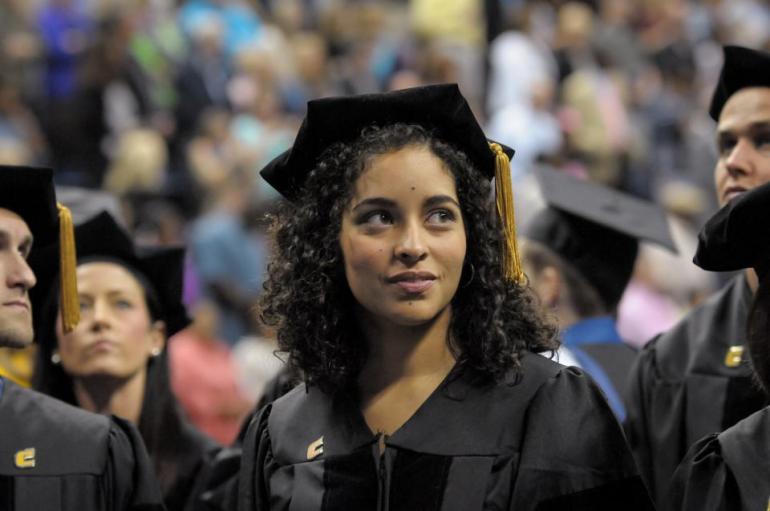 Our Philosophy
Physical therapists are movement system experts who engage in the diagnosis and management of movement dysfunction and enhancement of physical and functional abilities; restoration, maintenance, and promotion of optimal physical function, optimal fitness and wellness, and optimal quality of life as it relates to movement and health; and prevention of the onset, symptoms, and progression of impairments of body structures and functions, activity limitations, and participation restrictions that may result from diseases, disorders, conditions, or injuries.
Physical therapist entry-level education prepares graduates for roles in primary, secondary and tertiary care, and health promotion, wellness, and fitness. The UTC DPT Program prepares graduates to perform the five elements of patient/client management: examination, evaluation, diagnosis, prognosis, and intervention, as well as consultation, education, critical inquiry, and administration. Graduates are prepared to work with patients/clients across the lifespan, in a broad range of facilities including hospitals, outpatient clinics, rehabilitation and skilled nursing facilities, patients'/clients' homes, schools, industrial environments, and fitness centers.
The pursuit of excellence is a guiding precept for the UTC Doctor of Physical Therapy Program (DPT). The program faculty expect DPT graduate students to fully participate in all educational experiences as active, reflective, engaged, and self-directed adult learners, as well as program evaluation.
Learning is a dynamic process in which the teacher is a facilitator. The program faculty serve as mentors for students and guide them toward development of their highest level of competence. Program faculty participate in administration, education, research, service, and community activities in fulfilling their responsibilities to students, the university, the local community, and the profession. Participation in the educational process means not only that faculty use sound principles and techniques in the execution of classroom teaching but also that they maintain professional contemporary competence through advanced graduate studies, clinical practice, continuing education, and independent learning.
The UTC DPT curriculum is continually evaluated and updated/revised as needed so that students enter the profession as caring, thinking, analytical and questioning individuals who can function in health care systems with sound theoretical and knowledge foundations. A wide range of teaching and learning strategies are employed to prepare graduates to enter healthcare environments with the necessary skills to make responsible decisions.
Research and knowledge translation from lab to patient care are important to the continued development of the physical therapy profession. The program faculty work to contribute to the profession's body of knowledge. In addition, the faculty are committed to providing students with the necessary skills to participate in research efforts and act as strong consumers of disseminated research in their future employment settings.
Community service and leadership in professional and local service organizations, are highly valued. These activities serve to enhance the image of physical therapy while strengthening the community at large. Community service is also an integral component of the mission of our university and college.
Our Vision
We aspire to optimize the health and wellbeing of individuals and society by transforming the physical therapy profession through education, advocacy, research, and service.
Our Mission
Through education, advocacy, research, and service, the Department of Physical Therapy facilitates the development of professional leaders who provide high-quality, holistic, evidence-informed physical therapy to individuals and society.
The Department of Physical Therapy is committed to The University of Tennessee at Chattanooga's Missions Statement to be "a driving force for achieving excellence by actively engaging students, faculty and staff, embracing diversity and inclusion, inspiring positive change and enriching and sustaining our community." Therefore, the program welcomes and encourages applicants from a variety of backgrounds including those who identify as underrepresented minorities. 
UTC media