Physical Therapy is a dynamic profession that is highly rewarding to the practitioner and the client. Our graduates are well prepared to be competent physical therapists in a variety of practice settings. The physical therapy program at UTC is very fortunate to have an extremely well prepared faculty and staff who are committed to facilitating the success of our students. In addition, the physical therapy community is strongly supportive of our students as they complete the clinical education components of the curriculum. When these two strengths are grouped with the support of a great university and city, it becomes clear that The University of Tennessee at Chattanooga is an exciting place to study physical therapy.

As you consider your educational direction, I hope that you will actively consider our program and university. This web site has been designed to inform you about our physical therapy program at UTC. You will find helpful information about the DPT program prerequisites and the admission process. We have also included suggestions for how to schedule and prepare for an advisement session with our Program Coordinator. We trust the information on this web page will help answer many of your questions about our program. If you would like additional information, please feel free to directly contact the Physical Therapy Department. We welcome the opportunity to directly respond to your questions. Please call us at 423-425-4747.
Sincerely,
Nancy Fell, PT, PhD, NCS Emeritus
Department Head,
Guerry Professor of Physical Therapy,
and UC Foundation Professor
Department of Physical Therapy
Vision:
We aspire to optimize the health and wellbeing of individuals and society by transforming the physical therapy profession through education, advocacy, research, and service.
Mission:
Through education, advocacy, research, and service, the Department of Physical Therapy facilitates the development of professional leaders who provide high-quality, holistic, evidence-informed physical therapy to individuals and society.
Values:
The Department of Physical Therapy is committed to:
engaging with honesty and integrity;

providing a diverse student population high quality educational experiences for mastering entry-level physical therapist practice;

enhancing the educational experience with research, technology, laboratory, and clinical experiences;

developing and teaching a curriculum that is foundationally strong and contemporary;

expanding the body of knowledge in physical therapy through research and other scholarly activities;

providing services for the University, College, the profession of physical therapy and the community at large; and

graduating competent, engaged physical therapists as evidenced by

service as clinical instructors

service to the profession, and

achievement of advanced certifications
2020-2025 Strategic Objectives:
Optimize the program's didactic and clinical activities, professional development, and community engagement experiences.

Effectively deliver a competitive, high-quality DPT education in an evolving educational environment.

Effectively deliver a competitive, high-quality DPT education in an evolving healthcare environment.

Expand the PT Department's scholarly resources and productivity.
UTC media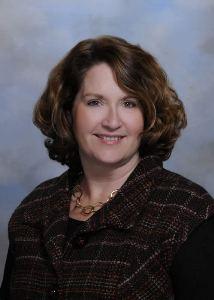 UTC media