UTC international students, scholars, and Center for Global Education staff get involved in the community through volunteer work, educational outreach, and engagement with local businesses.
Japan Outreach Initiative (JOI) Program
The Japan Outreach Initiative (JOI) Program aims to promote awareness and understanding of Japan in regions of the United States with relatively few Japan-related activities and opportunities for exchange and to nurture new leaders in the field of grassroots exchange. The Japan Foundation Center for Global Partnership jointly administers JOI with Laurasian Institution. Yumi Shimada was appointed to serve the JOI Coordinator at UTC for 2019 -2021.
UTC media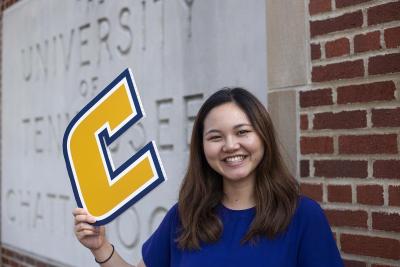 Yumi
Yumi Shimada was born in Gunma Prefecture but lived in the U.S. briefly as a child. Since then, she has been interested in travel, exchange, and cultural identity. After graduating from Dokkyo University, she spent two years in Tokyo. In 2017, Yumi spent nine months in Manado, Indonesia with the NIHONGO Partners Program. Looking back, Yumi's experience living abroad at a young age made her a global citizen: she had the chance early on to think about stereotypes, cultural differences, and international friendship. Now she is contributing to a better understanding of Japan in Chattanooga, Tennessee. Through the JOI program, Yumi hopes to increase awareness about Japan and build a win-win relationship with her community.
Yumi provides free workshops and presentations about Japan, its language and its culture. See below for more details. She will be happy to visit local schools, libraries and other organizations in the greater Chattanooga area.
Email: [email protected]
Phone: (423) 425-4735
Japan-related events and activities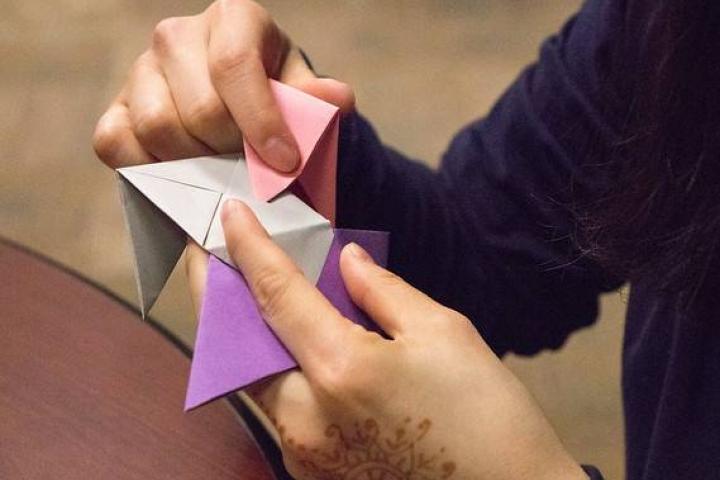 Origami workshop
Origami — ori meaning "to fold" and gami meaning "paper" — is the art of paper folding. In addition to being a creative outlet and doorway to exploring Japanese culture, origami is a great brain exercise. An origami session can help learners improve spatial perception and logical and sequential thinking.
・Ages: 4+
・Duration: 30 minutes to 1.5 hours
・Materials: Paper squares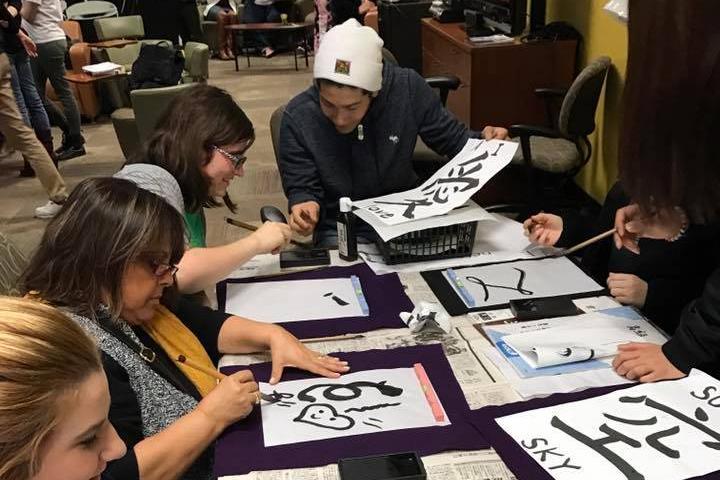 Calligraphy workshop
Japanese calligraphy, or shodo, has a long history. Calligraphy sessions begin with a brief lecture on the history of the Japanese writing system, followed by hands-on instruction in calligraphy basics. This session may introduce learners to an aspect of Japanese culture which is seldom explored in the U.S. For young learners, it may also be beneficial in developing fine motor skills.
・Ages: 6+
・Duration: 1 to 1.5 hours
・Materials: Brushes, ink, paper, newspaper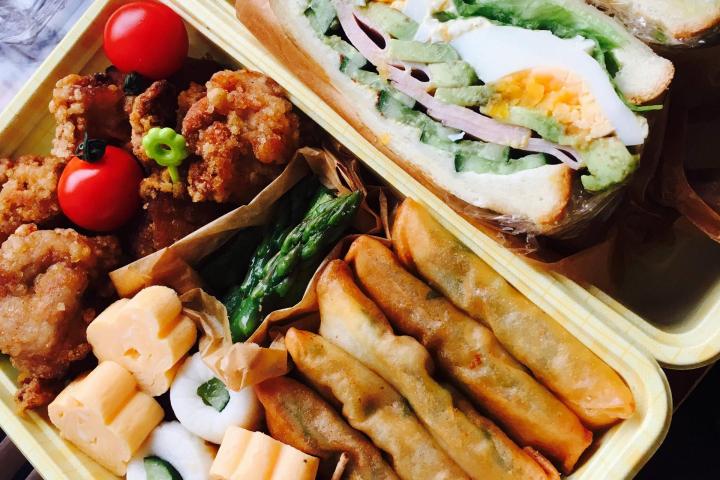 Japanese cooking class
Sushi and ramen are beloved around the world, but what else do you know about Japanese cuisine? Learn how to make authentic Japanese food using ingredients you can buy in Chattanooga.
・Ages: 6+ (Adult supervision may be required.)
・Duration: 1 to 2 hours
・Materials: Varies by recipe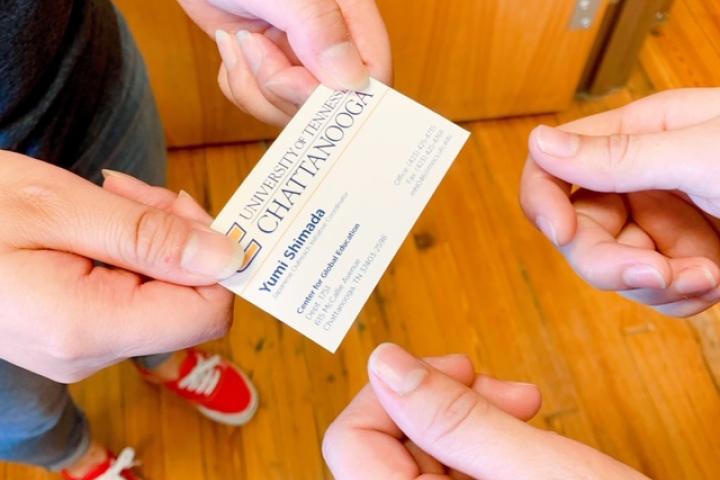 Doing business in Japan
Did you know Japanese people sign off on official business using a unique personal, family, or company seal? This session provides an overview of Japanese economics, politics and business. Learn the cultural values and attitudes most common in the Japanese workplace. Receive an introduction to communication styles when doing business in Japan.
・Ages: 18+
・45 minutes to 1 hour
・Components: PowerPoint presentation and interactive activities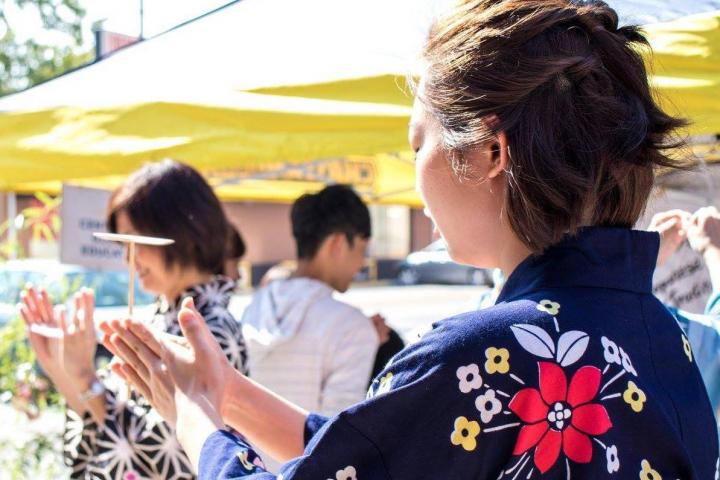 Seasonal events in Japan
Learn about traditional Japanese festivals and other celebrations, and compare them to U.S. events.
・Ages: 4+
・Duration: 45 minutes to 1.5 hours
・Components: PowerPoint presentation and interactive activities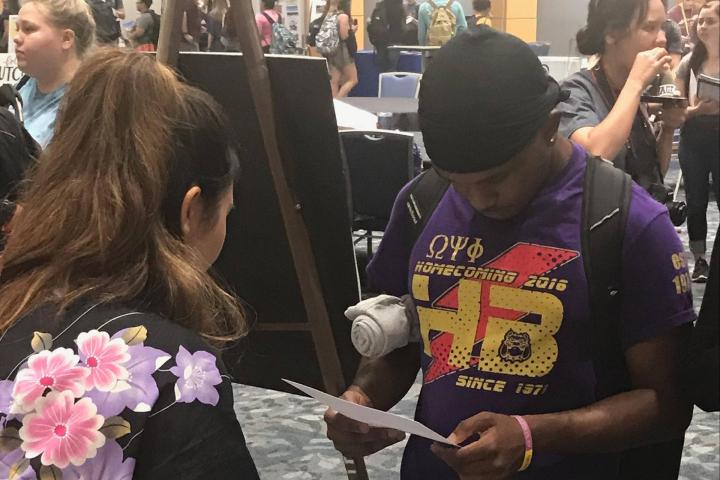 Study abroad in Japan
Learn about the many study abroad opportunities offered by the University of Tennessee at Chattanooga, which partners with several Japanese universities.
・Available to high school and college students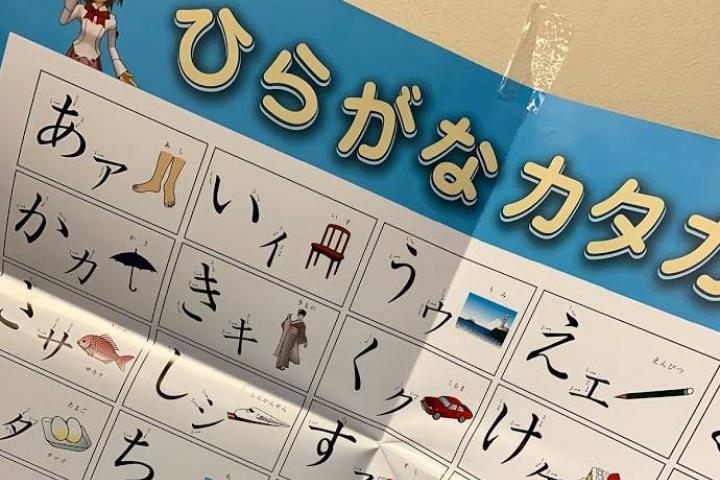 Japanese culture and language
Learn about general Japanese culture, such as how people behave at work, at school, and in social situations. Practice some Japanese greetings.
・Ages: 4+
・30 minutes to 1.5 hours
・Components: PowerPoint presentation and interactive activities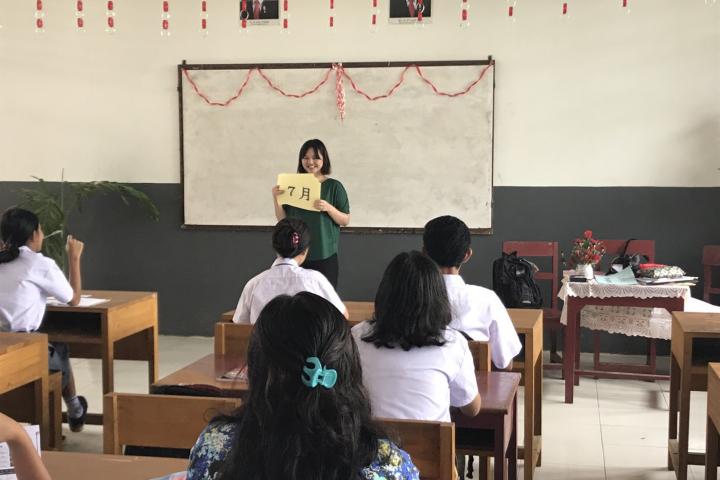 Education in Japan
Have you ever thought about what school might be like in another country? Japanese students clean their own classrooms — even the bathrooms! — and serve their classmates' meals in the cafeteria. Learn more interesting facts about Japanese schools and compare them to your own experiences in a session about education in Japan.
・Ages: 4+
・Duration: 30 minutes to 1.5 hours
・Components: PowerPoint presentation and interactive activities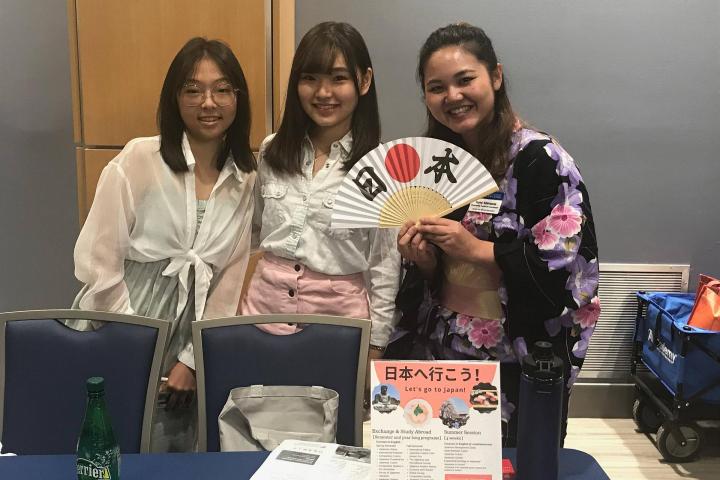 Other presentations
Sessions relating to anything else Japan-related are available upon request.
---
Other programs
Volunteering and intercultural awareness
The Center for Global Education connects service-minded students with off-campus organizations such as Sister Cities Chattanooga, the Chattanooga Area Food Bank, the International Business Council, and La Paz Chattanooga. CGE students and staff also promote intercultural awareness and education through presentations at local schools, museums, and community events.
Of course, CGE promotes diversity on campus too. At Global Spotlight events, students enlighten the UTC community about their home countries and cultures. Additionally, Global Zone trainings equip faculty and staff to better understand and support international students and scholars.
SUSI Program
Each summer, UTC welcomes high-achieving students from around the world to Chattanooga. These students study economic development and related topics through experiential learning and local partnerships. They volunteer with service organizations such as the American Red Cross, Northside Neighborhood House, and the Salvation Army. They also learn from local business leaders, including startup entrepreneurs at INCubator and the Edney Innovation Center.
For more information about community outreach opportunities through CGE, email [email protected].