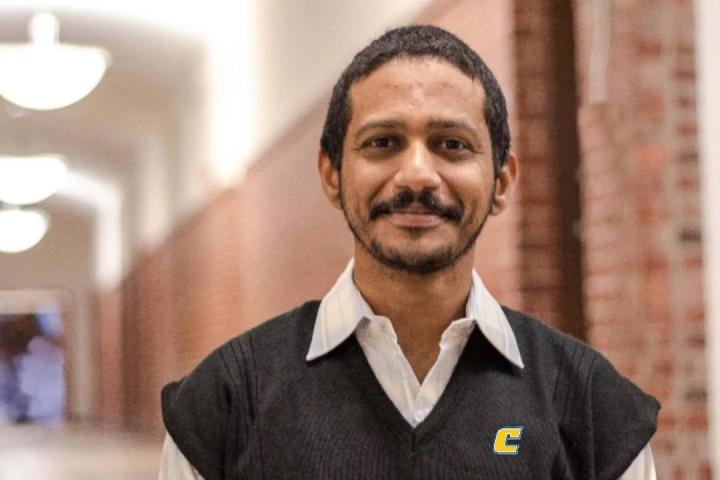 Ahmed
Hometown: Khartoum, Sudan.
Major: Master's degree in Electrical Engineering.
Previous Education: Electrical Engineering at the University of Khartoum.
Hobbies: Soccer, Swimming, and other outdoor activities.
---
Change is Good
Ahmed, a new international graduate student from Sudan, will be studying Electrical Engineering while at UTC. Although Ahmed had many options all over the world to choose from, he decided to enroll in UTC because of our Engineering facilities, seasonal climate, and the small-city atmosphere of downtown Chattanooga. Ahmed's move to Chattanooga is not the first time he has left his home country, so the transition to Chattanooga has not been difficult for him.
Ahmed has some insightful words of advice for any student that is considering studying abroad:
"It is a chance to find new challenges, to meet new people, to learn from them, and to also share your own culture. It should be a mutual exchange, and the chance to experience that is one that should be taken."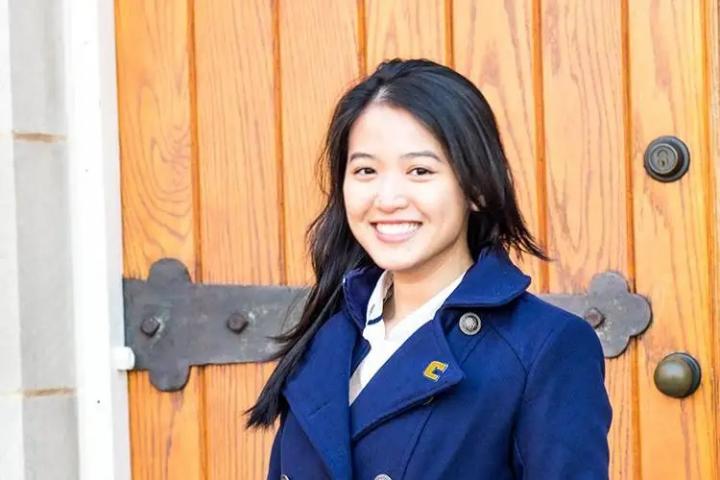 Ha Vo
Home Country: Vietnam.
Major: Electrical Engineering with a specialization in Power Systems.
Activities: Student in the Innovation in Honors Program.
Hobbies: Exploring nature and walking in downtown Chattanooga.
---
Electrifying the Future
Meet Ha Vo. Ha Vo is from Vietnam and studied Electrical Engineering with a specialization in Power Systems at UTC. She will be the first person in her family to become an engineer and is excited to find a job related to electrical engineering. She also plans to earn a Master's degree in Electrical Engineering in the future. Her dream job is to give back to the community by helping find more effective ways to deliver safer and cleaner power to residents in the Tennessee Valley.
The main reason Ha Vo chose UTC for her undergraduate degree is that the UTC College of Engineering and Computer Science (CECS) is one of the best engineering schools in the country and is also ABET-accredited. She loves her department and enjoys all of the courses. Ha Vo also appreciates the faculty and staff and the research opportunities here at UTC. She also likes the different opportunities made available to her through the Honors Program at UTC. Finally, Ha Vo values UTC's numerous partnerships with companies around the Chattanooga area and the different organizations available on campus.
What Ha Vo enjoys most about Chattanooga is the landscape and the weather. She enjoys taking walks downtown and admiring the beauty of landmarks and historical buildings. Ha Vo also likes the different tourist attractions and the opportunities to explore nature. Her advice to new and prospective students is to ask questions, make use of all the resources available, and start building one's personal and professional network.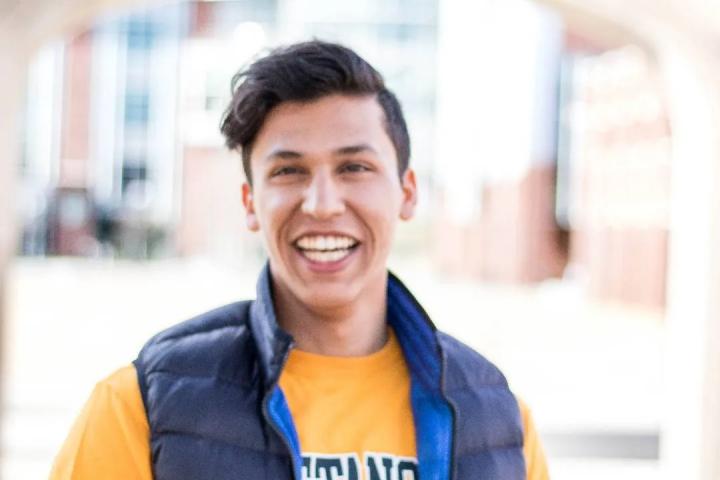 Abdul
Home Country: Saudi Arabia
Major: Electrical Engineering
Hobbies: Volleyball, soccer, and anything I can do outside with friends
---
It's Abdul!
Abdul Alenezi is an electrical engineering student from Saudi Arabia in his junior year here at UTC. Abdul first heard about Chattanooga while studying English in Atlanta. UTC's location and engineering program convinced him to study here, but it is the community and campus life that made him fall in love with Chattanooga. "My favorite part of Chattanooga is easily the people," he says.
"Everyone on campus is so involved and engaged, which means it's very easy to make new friends."
Abdul sees himself living in Chattanooga for years to come.
"The good thing about UTC is that the college gives you a lot of opportunities with electrical engineering," he says. "Communications is something that I am very interested in." Abdul's advice to other students considering studying abroad is, "Don't second-guess [the decision]. It is worth everything."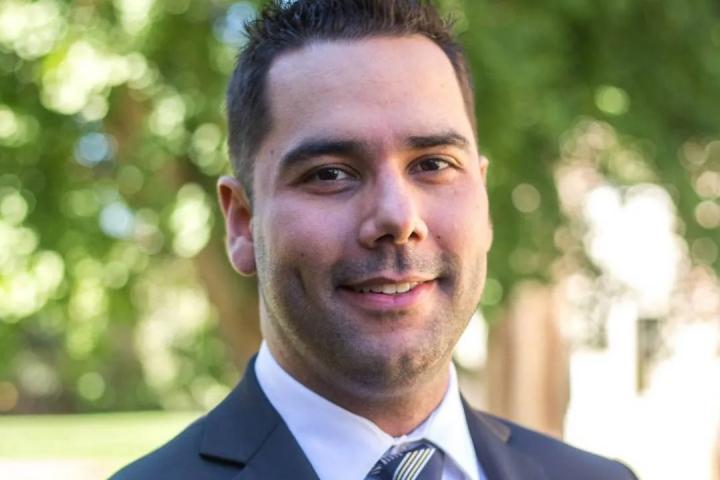 Carlos
Hometown: Veracruz, Mexico.
Major: Master's degree in Business Administration
Hobbies: Working at the Rollins College of Business, Exploring
---
Half There, Half Here
"I came to UTC because I felt it was a high-level university with high rankings and because of the partnership between my university in Mexico and UTC." Carlos, who is in the process of completing two master's degrees, also chose UTC for the learning opportunities outside of the classroom. "Studying abroad is a life experience, absolutely. You have to take risks. You have to focus." 
"UTC is a great university with friendly and open people all around."
As he looks back on his time at UTC, Carlos reflects on the hard work he has put forth. "For about the first two weeks, as an international student, you have to adapt to the system and campus. Everything is totally new. I had an initial doubt that I was not understanding everything." With the help of his professors and his work ethic, however, Carlos is now just a few months away from graduating with his MBA.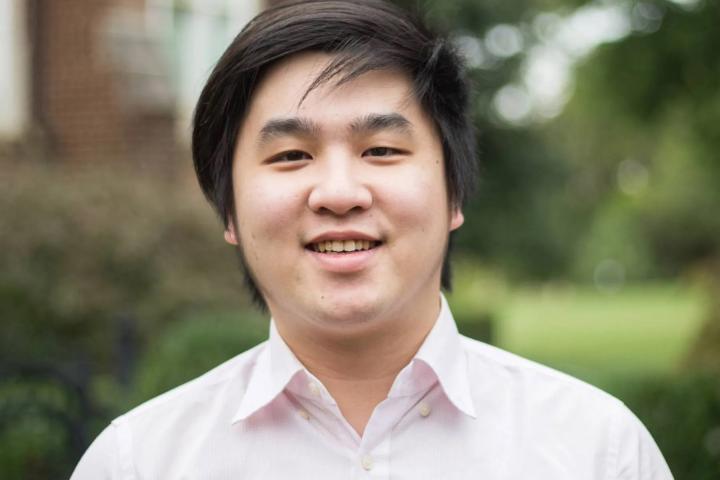 Yixiang
Hometown: Guangzhou, China
Major: Master's degree in Business Administration
Hobbies: Hanging out with friends, watching basketball
---
The Complete Experience
Yixiang is in the final semester of his MBA. He says the energy and growth of UTC are unlike anywhere else he has been. He sees these qualities in himself: "I want to always be growing and moving forward."
In this energetic environment, Yixiang thrives – attending guest lectures, campus events, and discussing business ideas with classmates and instructors. He credits one of the Rollins College of Business faculty, Dr. Beverly Brockman, with helping him succeed at UTC. "Dr. Brockman's classes are advanced, but she is able to communicate the concepts in a way that makes them easy to understand."
Yixiang plans to return to China after graduating, but he will take the energy of UTC with him. He encourages current and future students to "step outside your comfort zone, otherwise, you miss the complete American university experience. The classroom is just the beginning, the full experience comes from attending campus events and exploring the cultural environment on and around campus."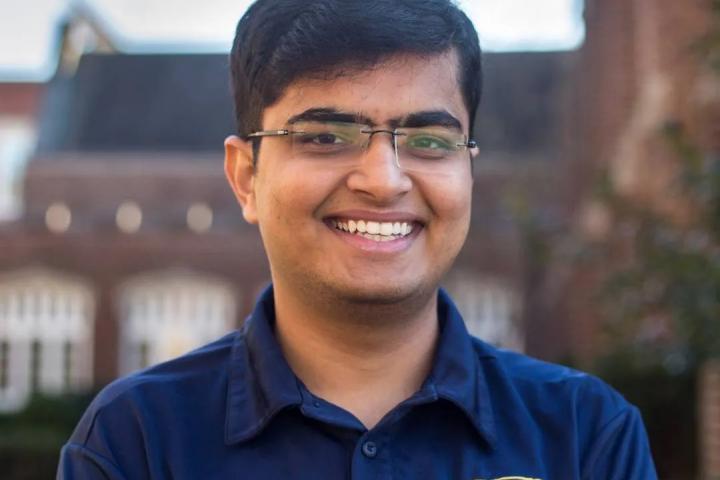 Ketan
Hometown: Ahmedabad, Gujarat, India
Major: Bachelor of Chemical Engineering
Hobbies: Ping Pong, Cricket
---
Chemical Engineering and Campus Connections
Several factors played a part in bringing Ketan to UTC, but the primary attraction was the University's Chemical Engineering program. He saw the program as the best one in his area, largely because of the low tuition, high-quality labs, and the opportunities for hands-on learning experiences and research. At the moment, Ketan is focusing his research on nanoparticles and their impact on plant life. Some of his research has already been published.
Ketan has embraced all that UTC has to offer outside of the classroom as well. "I play ping pong in the University Center at least twice a week. I also enjoy relaxing around campus and hiking around the Chattanooga area." He also takes part in local cricket tournaments around Chattanooga.
To anyone considering coming to study at UTC, Ketan says, "It's a great school with a great environment. The international department is much more active than at some other schools. They know what they are doing here. There are a lot of activities provided where you can connect with other students. From connecting with other students to job fairs, and research opportunities, it's a great school."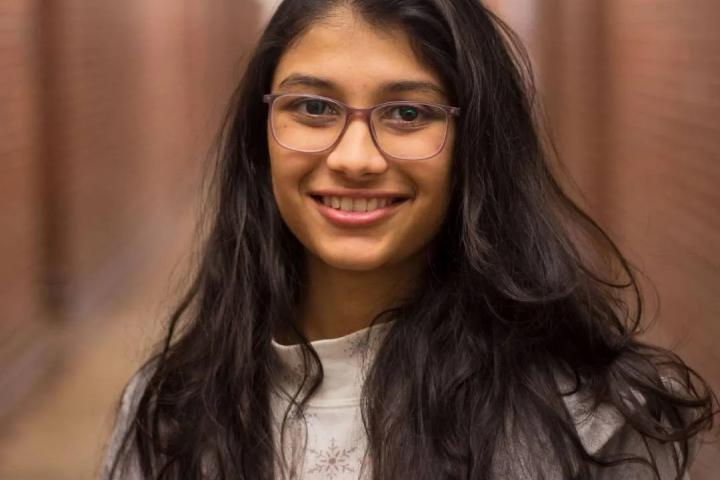 Khushi
Hometown: Mumbai, India 
Major: Psychology
Hobbies: Walking around campus and Chattanooga 
---
Come to UTC
Khushi is a first-year student who decided to travel to UTC to pursue her degree in Psychology. Khushi chose UTC because of the promise of a good program in Psychology that offered her a B.S. degree, something she could not find at home in India. Khushi wants to pursue a career in Neuropsychology and plans on completing a master's degree program after finishing her studies here at UTC. She's interested in being involved in academic research and possibly practicing on her own in the future as well.  
She says that moving to Chattanooga was very exciting for her, but also daunting at first. Growing up in Mumbai, Khushi was used to a very large city where she was always surrounded by tons of people and lots of local transportation. 
She says that moving to a smaller city was a shock at first, but she really enjoys the atmosphere that Chattanooga offers, especially the Riverwalk near the downtown area and the walking bridge. As far as adjusting to her new environment, Khushi says, "Having to start over again was challenging, but I've made new friends with other international students and domestic students since I arrived. The food is also very different, and I miss the spiciness of Indian cuisine." Khushi enjoys cooking when she has time and occasionally visiting other restaurants around Chattanooga. Khushi enjoys spending her time in the library, a place where she can study and enjoy the quiet environment, and also walking around campus with friends and taking in the natural beauty.   
 To any students who are thinking of coming to UTC, Khushi says, " Come to UTC because it provides a wide range of courses and it's very flexible for students to choose their own path. There are lots of extracurricular activities as well like basketball and football matches that are fun to go to, and it's nice that the university supports extracurricular things as much as classes."