Become an International Orientation Leader
Help welcome new international students to the UTC campus and Chattanooga community.
IOLs help the Center for Global Education carry out all the events and sessions planned during the New International Student Orientation.
Requirements

Be a current UTC student (with at least one semester completed at UTC)
Be in good academic standing
Hold at least a 2.5 GPA
Be respectful of cultural, religious, political and sexual orientation differences
Have effective communication skills
Be motivated and welcoming
Be enthusiastic and outgoing
Submit an application
If selected, participate in the interview process
Attend ALL training sessions and the IOL retreat
Be available to work at designated times and dates (Tentative dates: Aug. 11- Aug. 21, 2022)

Preferred Qualifications

Have international experience (e.g. have lived, traveled, or studied in a country other than the U.S.)
Have leadership experience working with college-age students
Have experience working/communicating with international students
Have a valid driver's license

Benefits

Paid position
Hone your leadership skills
Develop interpersonal and communication skills
Build your time management and organizational skills
Connect with international students and help them through their transition
Practice your second language skills with a native speaker
Become more globally aware by learning about new cultures
Help promote international education on campus
Free food, gear and fun

Duties and Responsibilities

Attend orientation trainings
Attend the IOL retreat
Assist with airport pick-ups
Assist with housing check-ins
Lead a group of international students during the New International Student Orientation
Facilitate small group icebreakers/activities/discussions
Maintain an approachable and helpful attitude
Use effective communication and organization skills
Be able to take charge and take the lead when needed
Answer questions that new students might have about UTC and Chattanooga
Assist with New International Student Orientation set up and break down
Assist with New International Student Orientation housing move-in
Drive a minivan (e.g. airport pick-ups, Walmart runs, events off campus, etc.)
Be open to last-minute assignments and responsibilities
Other duties as assigned

Application Process

If you are interested in applying to be an IOL, complete the application online.
Application period: February 25, 2022 to March 15th, 2022

If selected, attend the scheduled interviews.
You will be notified before the end of the spring semester of whether you will be hired as an IOL for the following fall semester.

FAQ

Who can participate?

If you are interested in being an IOL, you must be a current UTC student, be in good academic standing, and have at least a 2.5 GPA.

How do I sign up to be an IOL?

You can sign up by completing the online application

Is this a paid position?

Yes. The amount will be discussed at a later time.

Is there an interview process?

Yes. If we decide that you could be a potential IOL based on your application and resume, you will be invited for the interview process.

When will I find out if I was selected to be an IOL?

You will find out if you were selected to be an IOL before the end of the spring semester.

How many training sessions am I required to attend?

All of the sessions that are scheduled, as well as the IOL retreat.

Do I need to speak a foreign language to be an IOL?

No. You will communicate in English. However, you may take advantage of this opportunity and practice your second language skills.

Who do I contact if I have questions or concerns about IOLs?

You may contact Assistant Director of International Student and Scholar Services, Dr. Patricia (Pato) Lin-Steadman.
---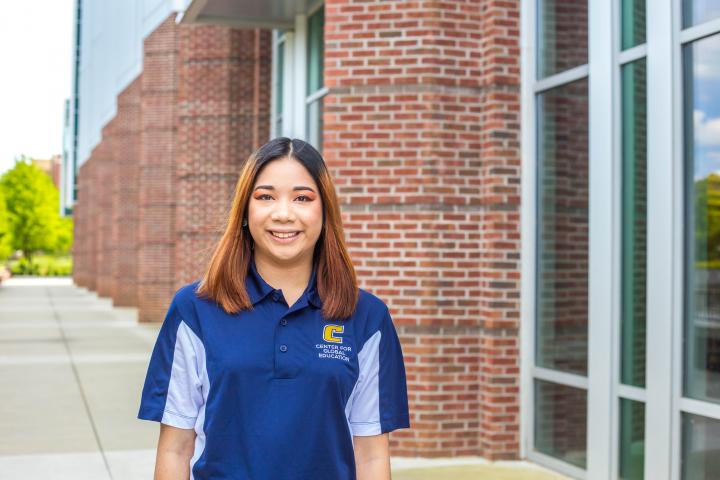 Airada Sriwong
Major: Biology
Standing: Senior
Hometown: Udon Thani, Thailand
Foreign Language(s): Thai
Hobbies: drawing, listening to music, dancing, & playing board games
Future Dream: I aspire to become a Physician's Assistant or Pharmacist
Fun Facts: I have dyed my hair 8 times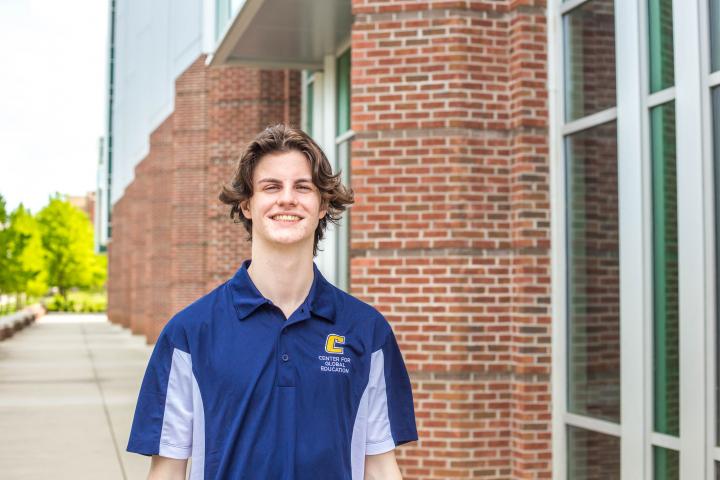 Rohan Thompson
Major: Political Science with a dual minor in Economics and French
Standing: Junior
Hometown: Brentwood, Tennessee
Foreign Language(s): French
Hobbies: baking, cooking, hiking, and running
Future Dream: I hope to work for either the United Nations or the CIA
Fun Facts: I have a tattoo of a turtle on my shoulder that is inspired by Avatar: The Last Airbender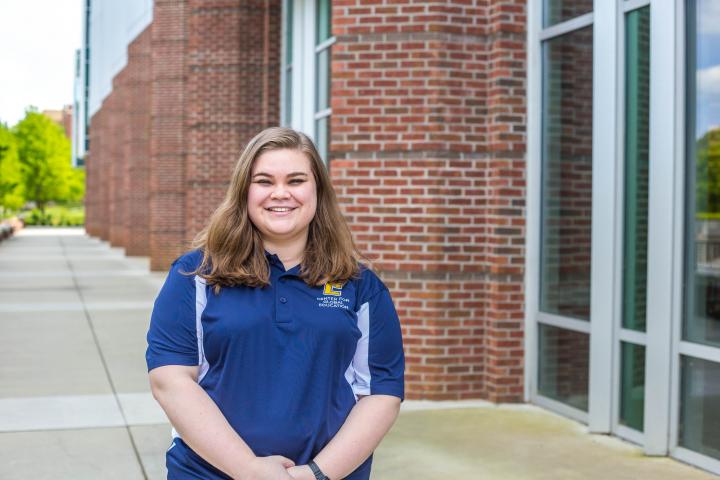 Heather Bishop
Major: Psychology with a concentration in healthcare
Standing: Senior
Hometown: Manchester, Tennessee
Foreign Language(s): French & Greek
Hobbies: reading, crochet, watching movies, hanging out with friends, being outside
Future Dream: attend graduate school for Occupational Therapy and travel as much as possible
Fun Facts: I have a pet snake and I am on the UTC Rowing Team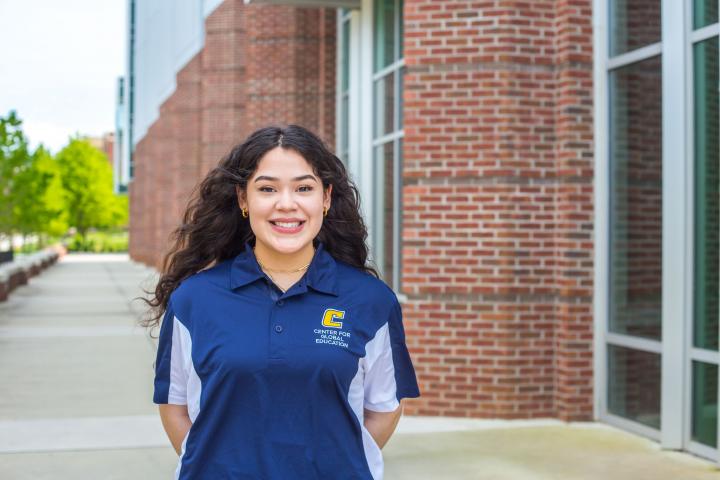 Amy Hernandez
Major: Psychology with a minor in Sociology
Standing: Senior
Hometown: Gallatin, Tennessee
Foreign Language(s): Spanish
Study Abroad: Spain
Hobbies: hiking, journaling, watching movies, and embroidering
Future Dream: to have an impact in the mental health field and to explore more of Europe
Fun Facts: I had 12 pet parakeets and I love every fruit except for papaya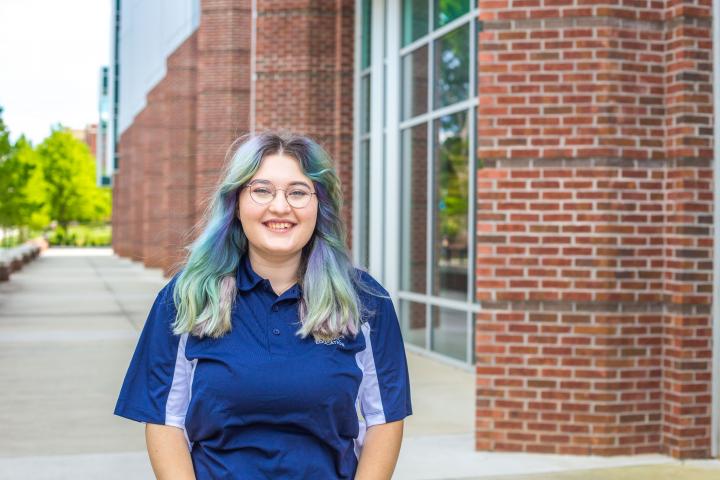 Aurora Cotton
Major: Environmental Science
Standing: Senior
Hometown: Nashville, Tennessee
Study Abroad: Scotland
Hobbies: knitting, baking, going outside, listening to music, trying new foods, and traveling
Future Dream: I want to visit 6/7 continents before I turn 30. I also want to work in conservation to protect endangered species through the USFWS or nonprofit organizations. When I retire, I want to be a volunteer park ranger in one of the National Parks.
Fun Facts: I have two gray cats that I treat like my children
Fall '22
New International Student Orientation
Wednesday, August 17
Thursday, August 18
Friday, August 19
COST: $100