UTC media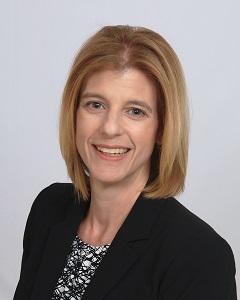 Dr. Lisa Piazza
Dr. Piazza holds a BA in Art History from the University of South Florida, and an MA in Art History from the University of North Carolina at Chapel Hill. She holds a Ph.D. in Curriculum and Instruction, with an emphasis in Higher Education, from the University of South Florida. Dr. Piazza's research interests include undergraduate research in the arts, and emerging issues in high-impact practices. Prior to joining UTC, Dr. Piazza held the position of Assistant Director for Undergraduate Research at the University of South Florida where she developed a variety of UR programming including the Research in Arts Scholarship, OUR Peer Mentor program, and numerous professional development seminars. Dr. Piazza is passionate about undergraduate research, and is committed to broadening UR experiences for all students at UTC.
UTC media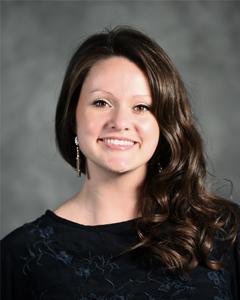 Renae Tamewitz
Renae Tamewitz holds a BA in Social, Cultural and Justice Studies from the University of Tennessee at Chattanooga. She was a member of the Chattanooga State softball team as well as the Chattanooga State Chorale. When transferring to UTC she joined the UTC Women's Chorale and was a member of the Criminal Justice Club. Her degree consisted of a variety of different research; psychology, sociology, criminal justice reform and culture, ethics, juvenile justice and community-based corrections. After graduating she took a Legal Assistant position at a small private law firm in Chattanooga. She soon realized that she wanted to become more involved with Chattanooga's community and help support the leaders of tomorrow, so what better way to do so then by getting involved with undergraduate research.
Hannah Cheng
Hannah started at UTC in 2019 and is an exercise science major pursuing a career as a Physician's Assistant. During her first year at UTC, she began working as a supplemental instructor for CHEM 1110 where she holds sessions reviewing materials and teaching students. As of spring 2021, Hannah is also the secretary for the newly established Physician's Assistant club, Phi Alpha Chi. Although she has not had the opportunity to participate in research during her undergraduate studies, Hannah views research as a passion of hers after completing a meta analysis on improving a blood diagnostic test for ovarian cancer, and would like to continue her research journey with URaCE. Hannah is extremely excited to be a part of the URaCE team and looks forward to working with more students from UTC!
Hannah Grant
Hi there! My name is Hannah Grant and I am a sophomore transfer this year at UTC. I will be working as the new URaCE office assistant. I don't have much experience with research, but I am excited to learn more and offer my support to the whole URaCE team! I enjoy the outdoors, traveling, and shopping! I am a huge advocate for minority groups and love supporting anyone who is in need of a friend or just someone to talk to. I plan to pursue a job in Marketing at first after graduation but eventually want to start my own business within fashion and clothing. Whether it be support for the URaCE faculty or our students doing research, I am always here to support and help in the best way I can! I am so excited to be a part of this family and am looking forward to what the future holds!
Caitlin Kelley
Caitlin holds a BFA in Painting and Drawing from the University of Tennessee at Chattanooga. During her time studying at UTC, Caitlin began engaging with a variety of creative research topics. Her focuses include ontology, existential philosophy and literature, and intersectional perspectives of history and art. She believes that research is essential for students of all disciplines to better understand their place in the world and for professional development. Caitlin is passionate about new discoveries and is excited to work with URaCE to help students from any background get engaged with research.
Brittany Ikner
Brittany Ikner holds a BS in Psychology from the University of Houston. As an undergraduate, Brittany explored her interests by working as a research assistant at both Rice University and her alum. She joined staff at Texas A&M University shortly after graduating to work as a lab manager for Dr. Isaac Sabat's Inclusion, Diversity, and Employment Lab. Brittany applied to graduate school that same year and will begin master's coursework with UTC's I-O Psychology program this fall.
Brittany's research interests lie at the broad intersection of public policy, I-O psychology, and education. She says one of the best things about the I-O field is the extent to which the work is interdisciplinary, because it allows I-Os to act as 'change agents' outside of typical workplace settings.
Camille Shipp
Hello Everyone! My name is Camille and I will be working for the URTOPS program as a peer mentor. I am currently a Sophomore and I plan to major in Biology to later pursue becoming a Veterinarian. Research interests me because I am always looking forward to learning something new and obtaining a new skill. I believe that knowing how to properly carry out how to research is an amazing tool to have on one's tool belt. I love the challenge that research presents me, which includes getting to work with my peers who believe just the same as I do. Research requires one to problem solve and to keep pushing even when one fails. When it comes to research, there is not just one way to look at a situation, and there are several ways to resolve the problem at hand; I love the flexibility it gives. I'm passionate about becoming a Veterinarian because, just like my passion for people, I have an extreme passion for animals. I know how much people care for their animals. Not only do I want to do right towards their pets, but right towards them as well. Hobbies I thoroughly enjoy are traveling, hanging out with my friends, and shopping. My plan one day is to study abroad and one day travel the world. There are so many different cultures and ways of life that I cannot imagine myself only experiencing one my entire life. I truly enjoy spending quality time with my friends, and on the rare occasions I am upset, they truly know how to cheer me up. I am utterly obsessed with shopping. There is just something therapeutic about having multiple shopping bags in my hands or waiting excitedly for a package to deliver!