UTC media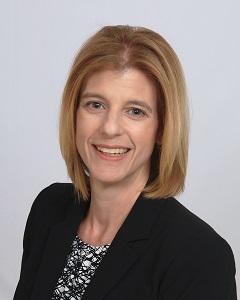 Dr. Lisa Piazza
Dr. Piazza holds a BA in Art History from the University of South Florida, and an MA in Art History from the University of North Carolina at Chapel Hill. She holds a Ph.D. in Curriculum and Instruction, with an emphasis in Higher Education, from the University of South Florida. Dr. Piazza's research interests include undergraduate research in the arts, and emerging issues in high-impact practices. Prior to joining UTC, Dr. Piazza held the position of Assistant Director for Undergraduate Research at the University of South Florida where she developed a variety of UR programming including the Research in Arts Scholarship, OUR Peer Mentor program, and numerous professional development seminars. Dr. Piazza is passionate about undergraduate research, and is committed to broadening UR experiences for all students at UTC.
UTC media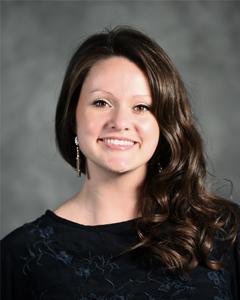 Renae Tamewitz
Renae Tamewitz holds a BA in Social, Cultural and Justice Studies from the University of Tennessee at Chattanooga. She was a member of the Chattanooga State softball team as well as the Chattanooga State Chorale. When transferring to UTC she joined the UTC Women's Chorale and was a member of the Criminal Justice Club. Her degree consisted of a variety of different research; psychology, sociology, criminal justice reform and culture, ethics, juvenile justice and community-based corrections. After graduating she took a Legal Assistant position at a small private law firm in Chattanooga. She soon realized that she wanted to become more involved with Chattanooga's community and help support the leaders of tomorrow, so what better way to do so then by getting involved with undergraduate research.
Hannah started at UTC in 2019 and is an exercise science major pursuing a career as a Physician's Assistant. During her first year at UTC, she began working as a supplemental instructor for CHEM 1110 where she holds sessions reviewing materials and teaching students. As of spring 2021, Hannah is also the secretary for the newly established Physician's Assistant club, Phi Alpha Chi. Although she has not had the opportunity to participate in research during her undergraduate studies, Hannah views research as a passion of hers after completing a meta analysis on improving a blood diagnostic test for ovarian cancer, and would like to continue her research journey with URaCE. Hannah is extremely excited to be a part of the URaCE team and looks forward to working with more students from UTC!
Caitlin holds a BFA in Painting and Drawing from the University of Tennessee at Chattanooga. During her time studying at UTC, Caitlin began engaging with a variety of creative research topics. Her focuses include ontology, existential philosophy and literature, and intersectional perspectives of history and art. She believes that research is essential for students of all disciplines to better understand their place in the world and for professional development. Caitlin is passionate about new discoveries and is excited to work with URaCE to help students from any background get engaged with research.