One Small Step Listening Party
UTC media

UTC media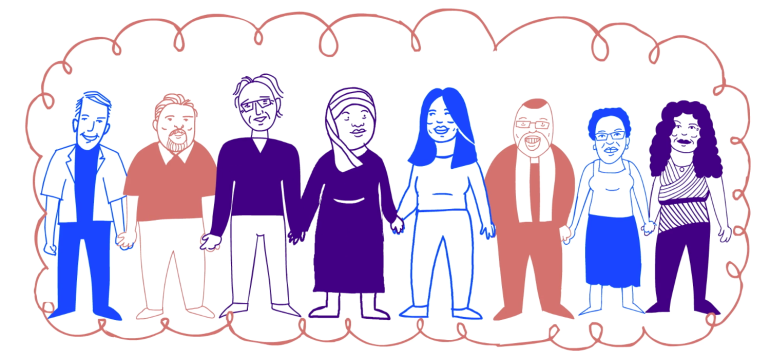 For months, as part of the StoryCorps One Small Step project, we've been asking questions like:
---
"Do you believe we have more in common than what divides us?"
"Who has been the most influential people in your life?  What did they teach you?"
"Is there someone you disagree with but still love or respect?"
"What are your hopes for the future?"
---
Residents from around the Tennessee Valley have been signing up for a unique storytelling project that pairs strangers with different political leanings to connect for a simple, personal, 50-minute conversation—and we want to celebrate each other and share with you what we're hearing.
See what happened at our party!
Hear clips from One Small Step conversations held Dec. 8, 2022, at the Songbirds Guitar & Pop Culture Museum. See local participants and learn what their experience was like, as well as other public radio and podcast enthusiasts.
This event was brought to you by StoryCorps, the University of Tennessee at Chattanooga, and the Corporation for Public Broadcasting.
Since 2003, the non-profit public service organization StoryCorps has perfected a method for helping people feel more connected and less alone, for increasing hope and reminding us of the inherent worth of every life and every story. To date, 600,000 Americans have participated in StoryCorps interviews, making it the largest single collection of human voices ever gathered. Interview recordings are preserved for history at the American Folklife Center at the U.S. Library of Congress.
| | |
| --- | --- |
| | StoryCorps' One Small Step Radio Station Hubs is made possible in part by the Corporation for Public Broadcasting. |