Guest Flute Recital - Ginny Tutton
UTC alumna, Dr. Ginny Winston Tutton, will return to campus as a guest artist to perform a recital on Sunday, Sept. 9, at 3:00 p.m. in Cadek Recital Hall. She will also teach a masterclass for our flute students on Monday Sept. 10, and be a guest lecturer in Musicianship III that day.
UTC media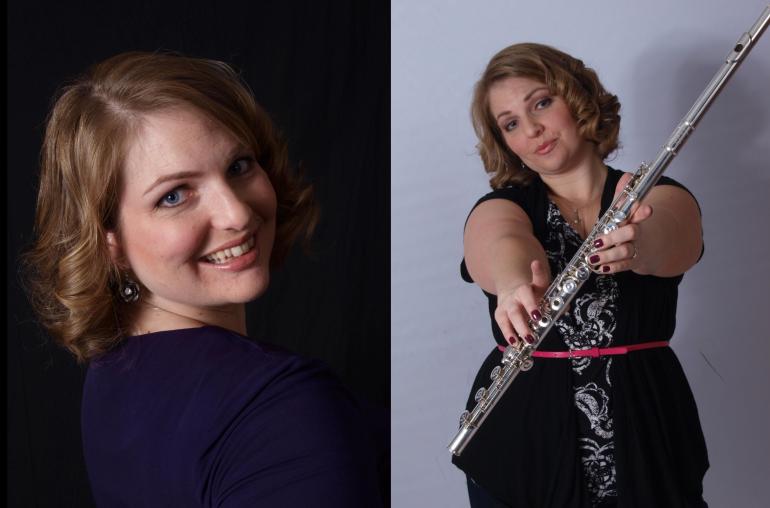 Dr. Tutton is an award-winning performer and pedagogue with a passion for crafting programs that are innovative and engaging for modern audiences. A proud UTC Alumnus, Ginny began playing the flute at age nine and became a professional musician on her first day as a flutist – She was paid $10 to be quiet. Luckily, Ginny's family stopped paying her to be quiet and instead paid for flute lessons to help her become an accomplished performer and teacher.
As a soloist, Ginny dazzles audiences with her colorful tone, virtuosic technique, and expressive phrasing. She enjoys creating unique, captivating recitals, pairing music with artwork in Images and Sound, providing historical vignettes in Flute Music of the 1940s and British Flute Playing at the Turn of the Twentieth Century, and mixing styles in A Flutist Learns Jazz. Ginny was runner-up at the MusicFest Northwest Young Artist Competition in 2011, second flute and piccoloist in the Washington-Idaho symphony and has also performed with the University of Idaho Faculty Chamber Ensemble and the Chattanooga Symphony.
Much in demand as a teacher, Ginny coaches students of all ages as Instructor of Flute at Centre College and in her thriving private studio. Dr. Tutton is also a frequent presenter at flute and music conferences where she delivers inventive lectures on flute pedagogy including topics such as The Flute Studio of the Future: Incorporating STEM subjects into the private lessons curriculum, The Ian Anderson Method: How rock music can inform classical pedagogy, and Flute FUNdamentals: Improving beginner technique through games.
Dr. Tutton earned a B.S. in Music Education from the University of TN at Chattanooga, an M.M. in Flute Performance from University of Idaho, and a D.M.A. in Flute Performance from University of Kentucky. Her primary teachers include Dr. Julie Hobbs and Dr. Leonard Garrison. Ginny is a native Tennessean, but she feels right at home in Lexington, KY where she lives with her husband and two cats.