UTC media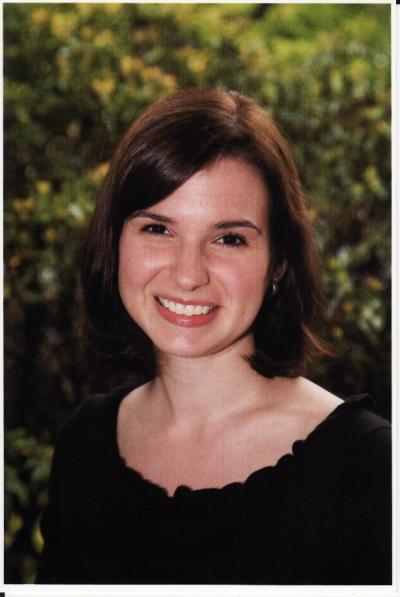 A Choral Concert on Death and Remembrance - October 21, Christ Church Episcopal, 7:30 p.m.
In the middle ages, poets, artists and musicians devoted numerous works to Danse Macabre, or dance of death. This medieval allegory that death is all-conquering expresses the idea that no matter one's station in life—who they are, where they live, how much money they have—every one of us will dance with death one day.
In a Graveyard: A Choral Concert on Death and Remembrance, conducted by Alison Allerton, assistant professor of choral music education, explores the dance of death theme with Hugo Distler's Totentanz. The 14 short, unaccompanied choral movements are settings of sayings by Angelus Silesius, a 17th century mystic priest who was influenced by the numerous art pieces born in the middle ages depicting various characters dancing with death. In Distler's musical setting, each movement represents various characters—the emperor, pope, farmer, merchant, old man and tiny child as death leads them in a mortal waltz.
"The main impetus behind the concert was to perform Distler's Totentanz, as it was the piece I wrote my dissertation on. Hugo Distler wrote this work—a motet for All Saints Day—in 1934. Eight years later, in 1942, he committed suicide on All Saints Day," Allerton explains.
"This fall is the seventy-fifth anniversary of his death, and I really wanted to perform this piece—both as a culmination of my research on this work, and as a sort of memorial to him, a way to honor this amazing composer on the anniversary of his death. For many reasons (too numerous to elaborate on here), this work appears to be very near and dear to the composer," she adds.
Accompanying Dister's Totentanz, is a collection of music thematically connected to Halloween and All Saints Day. The concert will also include visuals and the audience will be encouraged to participate (as long as they are comfortable) by honoring their loved ones who have passed.
"I hope those in attendance will find themselves either entertained or comforted—perhaps even both!" says Allerton.