UTC media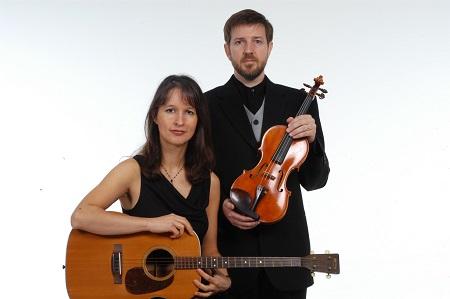 The third annual UTC Fiddle Fest is a venture into American folk music for the Department of Performing Arts at UTC. Come and join award-winning fiddler Jim Wood and guitarist Inge Wood on Sat. Sept. 22. This free day-long festival offers a fun opportunity to learn about and play American fiddle tunes and folk music in an informal orchestra setting, with musical arrangements of the tunes made by Jim Wood. This year, we will add in some Irish fiddling for good measure, with Tom Morley.
UTC media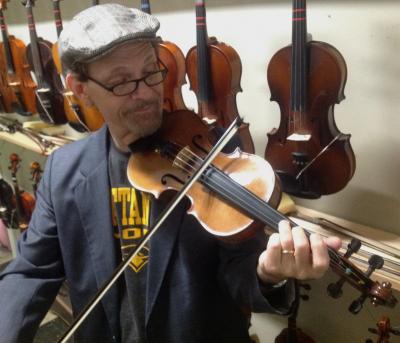 The Fiddle Fest Orchestra is open to violin, viola, cello, bass, and guitar players at the intermediate to advanced levels, grades 9 – 12 and adults. Reading music fluently is required. Jim Wood will teach the orchestra about playing fiddle music. Sandy Morris, UTC Cadek Orchestra conductor, will conduct the orchestra. Directors do NOT have to attend, but all out-of-town students will need an adult chaperon on site or nearby. Local students will need a chaperon accessible. Students may register themselves and their teachers will be contacted later for more information. Music will be available on the website. Online registration closes on Thursday, September 20.
Participants will gather at 9:30 a.m. on Saturday September 22 at the Roland Hayes Concert Hall, UTC Fine Arts Center (752 Vine Street, Chattanooga, TN 37403). Rehearsal will begin at 10:00 a.m. Following a lunch break (on your own), Jim Wood will lead a clinic on an interesting aspect of folk music, then more rehearsal. The Festival will conclude with a free public concert at 5:00 p.m. in Roland Hayes Concert Hall. Informal dress is appropriate. Invite friends and family!
Jim Wood has won over 160 first prizes in folk music competitions, including at least seven fiddle championships. Along with Jim's wife Inge Wood, both of these clinicians are multi-instrumentalists. Tom Morley, Irish Traditional fiddler, is classically trained with a degree in music education. He performs as a soloist and with two groups: the Celtic/World music band, Mithril, (www.mithril.us) and the Irish folk duo, Banna de dhá (www.bannadedha.com).
This Fiddle Fest is sponsored by Dr. Jonathan McNair, the Ruth S. Holmberg Professor of American Music; and the UTC Department of Performing Arts, Division of Music.
EVENT CONTACT: Dr. Jonathan McNair; [email protected] , (423)-425-4679.