UTC Faculty Chamber Trio - February 22, 2018, 7:30 p.m.
UTC media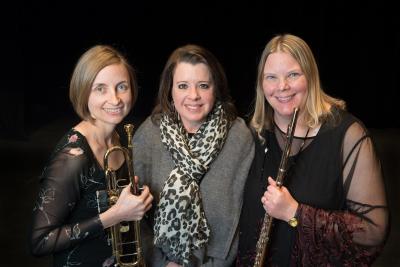 The UTC Faculty Chamber Trio - Ronda Ford, flute, Erika Schafer, trumpet, and Jenny Parker, piano - will present an evening of chamber music on February 22 at 7:30 p.m. in the Roland Hayes Concert Hall. The program will include the premiere of a work by Michael Broder, Divertimento for Flute, Trumpet, and Piano. The program will also include works by James Stephenson, Astor Piazzolla, and W. A. Mozart. Free and open to the public. Information: Visit music's website for more information.
The program will be webcast live via this link: https://livestream.com/accounts/10999497/events/8046200.