Greetings to Alumni from the Dean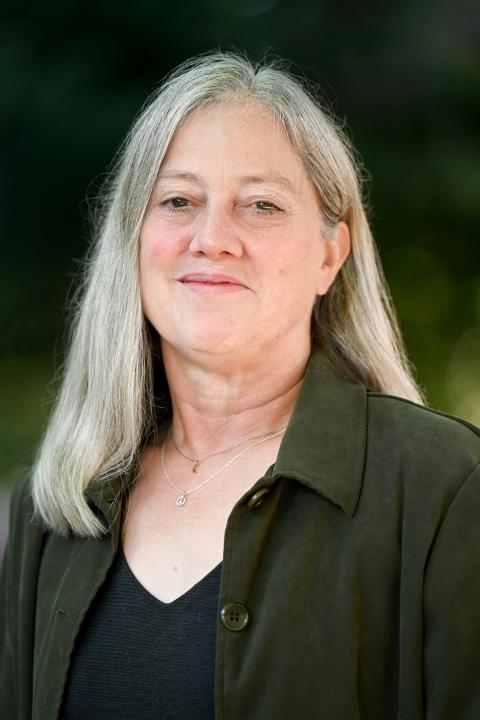 Dear lovely graduated UHON/Brock/IIH/FUHON folk:
I hope you all are well, prospering, constantly curious about life in and around you, and continuing to make our world a better one in whatever unique way you do! We have been moving, moving, moving, and just wrapped up Homecoming/Guerry Center Rededication week with the sixth annual UTC Honors Homecoming Gala. We had a great time and were able to satisfy the yens of many creatures who were anxious to see the renewed space.
The Guerry Center grand reopening, ribbon-cutting and rededication took place on September 26, following Chancellor Steven R. Angle's State of the University address. It was truly an auspicious year to be a part of Founders Week given the anniversary this year of the creation of the University of Tennessee at Chattanooga in 1969 — the year that the University of Chattanooga was reborn into the UT system. It was particularly poignant to me that William E. Brock Jr., then trustee for the University of Chattanooga, was very influential in this transition as well as it was to have Zan Guerry, grandson of Alexander Guerry for whom the center is named, as a speaker at the event. Zan Guerry is one of the heads of Hamico, Inc., the foundation that gifted UTC $1 million to start the Honors College.

The building has dominated our attention these past few weeks, and we were thrilled to share it at the Gala. View images of the newly renovated Guerry Center. Did you miss the Gala? Don't worry. The building will be here for the viewing at next year's Gala, too! If you would like to know more about what we've been up to, help with the Alumni Council, and see photos of your fellow creatures as they looked at the Gala, click here for our Gala updates.
Our Sompayrac Alumni Award winner this year is Richard Zhang, class of 1992. Richard majored in chemistry, accounting, and economics when he was at UTC and continues to live in a "river of ideas," as Dr. Bob Fulton described it. He is an equity partner and the head of Greater China operations at Apax Partners, and before that, he was a senior partner of McKinsey & Company and the chairman of McKinsey Shanghai. He has provided the endowment for the Robert Fulton and Richard X. Zhang Endowed International Exchange Scholarship fund which will provide roughly $12,000 a year to support a student wishing to study abroad for at least a semester. Richard has also agreed to fund up to two Brock Scholars from China in order to increase the international reach of our Honors College. We are deeply grateful to and proud of Richard!
Of course, we hope you'll continue to support the Honors College, Brock Scholars and our current fabulous students in any way you can. If you've already given, I hope you have felt and continue to feel our gratitude. If you haven't given before, consider doing so now. You know the power of a UTC Honors experience, and we want to make that available to anyone who should be having it. Paraphrasing Bill Brock Jr. himself: There is nothing cheaper than a good education and nothing more expensive than a bad one. Help us keep delivering the good stuff! You may quickly and securely donate online.
Best wishes to you all!

Linda Frost, Ph.D.
Dean of the UTC Honors College