Entrepreneurship Hall of Fame 2018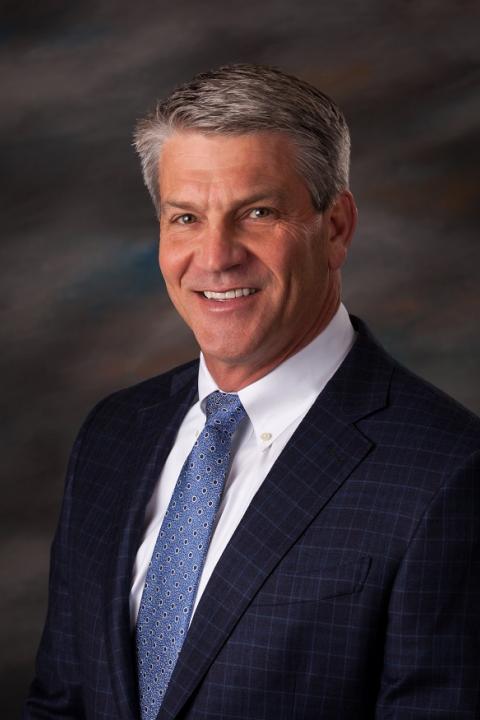 Jeffrey K. Morgan
Morgan Construction Company was founded in 1983 by Jeff Morgan who remains President, CEO and sole shareholder to date. Mr. Morgan was 23 years old when he started the company and the capital for his first venture was borrowed on his handshake at a local bank where he had established a banking relationship as a teenager by exhibiting the merits of hard work, saving money and basic entrepreneurship.
In the early years Mr. Morgan followed a strategy of targeting a few specific markets while building a record for performance and on-time completion establishing a client base comprised of local, regional, national and international developers and brands. Mr. Morgan built his business with a relentless pursuit of excellence surrounding himself with an exceptional team of talented and dedicated employees.
The original roots of the company were in speculative residential building but the company quickly pivoted to small commercial projects where it found stability building quick-turn leasehold improvements for retail, office and medical uses. The company rapidly expanded project types to include restaurants, hotels, distribution warehouses and shopping centers. By 1990, the company was working in seven states and had established itself as a competitive leader in retail construction, particularly neighborhood grocery-anchored shopping centers which have continued to be a strong suit of the company with over 200 grocery store projects completed to date. By the year 2000, the company was active in large Power Center retail and Class A office building projects. In 2007 Morgan Construction successfully undertook its largest and most ambitious project; an 800,000sf regional lifestyle center in Lake Havasu City, AZ. With the economic downturn of 2008 Morgan implemented a plan of "strategic diversification" and on the merits of the company's reputation for performance, Morgan Construction was soon building a more diverse array of large project types.
The company has completed projects in fourteen states and now serves a broad range of clients including retail, office, multi-family, medical office, distribution/logistics, industrial/manufacturing, institutional/education and senior healthcare. Morgan Construction has completed over one billion dollars in construction work and has maintained a repeat business ratio of 97 percent.
Jeff is a graduate of the Baylor School and is a former trustee, member of the executive committee and received the distinguished alumni award. He earned his B.S. in Business Administration from the University of Tennessee with additional studies at a Knoxville technical school. Jeff and his wife Melissa reside on Signal Mountain and have three children Bri, John and Mary Austin.
Dawson Wheeler & Marvin Webb
As students at The Baylor School in Chattanooga, friends Dawson Wheeler and Marvin Webb would sometimes sit in the quad on campus and speculate about their futures. Both had hopes of being involved in the outdoor industry, but weren't sure how. Then, in 1987, Wheeler bought an outdoor store in Chattanooga called Canoeist Headquarters. Webb joined him as a partner about a month later and the company became known as Rock/Creek Outfitters.
Over the next 30 years, Wheeler and Webb built an authentic reputation for their Chattanooga-based outdoor retail stores. In addition to gear, Rock/Creek became known for providing knowledge, expertise and directions to some of the area's best local and regional outdoor spots. The company continued to expand, adding locations and building a substantial online retail presence. Rock/Creek was named one of the top 25 specialty outdoor retailers by Outdoor Business magazine, and in 2009, SNEWS & "Backpacker" magazine chose Rock/Creek as Retailer of the Year for Best Online Business. Rock/Creek continued to expand and has a total of seven brick-and-mortar locations and an e-commerce site. Its Two North Shore location in downtown Chattanooga was designed with U.S. Green Building Council's LEED standards in mind and one of its newest stores is located at The Block, the largest adaptive reuse project in Chattanooga. In 2017, Wheeler and Webb sold the business to a pair of veteran employees.
A leader in the outdoor industry and in the larger community, Rock/Creek continues to use outdoor retail as a platform to encourage outdoor recreation and environmental stewardship and to improve access to the backcountry. The company regularly gives money to environmental non-profits and sponsors trail building and cleanup efforts. Rock/Creek hosts the annual StumpJump 50K Trail Race, attracting top competitors from across the nation, and is a major sponsor of the Triple Crown Bouldering Series. Rock/Creek is also a member of the Grassroots Outdoor Alliance, a group of independent outdoor shops dedicated to the sustainability of the specialty outdoor channel and the quality of the outdoor enthusiast's experience. The retailer is also a member of the Outdoor Industry Association.
Rock/Creek supports a number of nonprofits with its expertise. Wheeler serves on the board of Southern Appalachian Wilderness Stewards and has been involved in lobbying for wilderness protection in the Cherokee National Forest.