Entrepreneurship Hall of Fame 2017
UTC media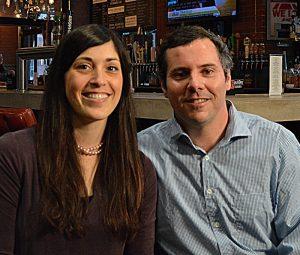 Taylor and Mike Monen
Restaurateurs Taylor and Mike Monen started their entrepreneurial journey well before they completed college. Both worked for barbecue chain Sticky Fingers - at different locations. Mike started as a dishwasher at the chain's original location while he was a student at the College of Charleston in South Carolina, while Taylor worked at the Chattanooga Sticky Fingers location.
What they learned at Sticky Fingers shaped the type of business they would eventually start, and stoked the passion that would lead them to develop several different restaurant concepts and a culture that focused on employee development. At their core, each of the Monens' restaurants achieve success by finding and developing top employees.
"We surround ourselves with great people and we work hard to develop them through training," said Mike Monen.
What struck Mike about Sticky Fingers, and what led him to become a full partner in the business after graduating from college, was the company culture the owners had fostered. Both Taylor and Mike worked hard at learning the ins and outs of the restaurant business, got married, and then the partners in Sticky Fingers decided to sell the business to a restaurant group.
After taking a break from the industry, the Monens found themselves missing the restaurant business, so they began planning their first business venture together.
"We learned so much about the industry during our time at Sticky Fingers," said Taylor Monen. "And we realized we missed the business and we missed the people."
They discussed concepts, experimented with recipes, and opened Taco Mamacita in 2008, which was a huge success. They followed that home run with Urban Stack Burger Lounge, Community Pie and Milk and Honey, and Hi-Fi Clyde's. They have expanded their reach beyond the Chattanooga area, with restaurants in Nashville and Sullivan's Island, South Carolina. They now have nine restaurants and more than 600 employees.
Both Mike and Taylor describe themselves as passionate about their business, but agree that their most valuable asset is their employees.
UTC media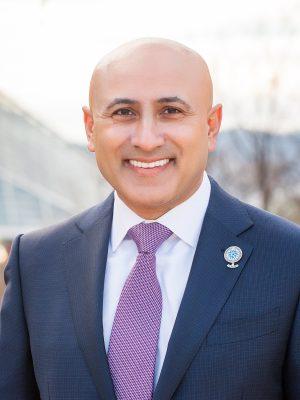 Mitch Patel
Mitch Patel founded Vision Hospitality Group, Inc. in 1997 with the goal of creating a company dedicated to excellence with a focus on community and family. With Mitch's entrepreneurial spirit and drive, Vision has grown from a single hotel to a national presence. Today Vision holds a portfolio of over 31 hotels and a pipeline of 18 properties affiliated with premier brands such as Marriott International, Hilton Worldwide and InterContinental Hotels Group. Vision's properties extend from the Chicago metro area to Atlanta and as far west as Denver, Colorado with more than 1,000 associates on the team.
Mitch has led Vision to be the recipient of many awards, as well as industry and media recognition in the fields of development, community service, design and achievement. Most recently, Vision received the Marriott International Developer of the Year Award, the Marriott International Spirit to Serve Award, the Developer of the Year Award for the Hampton Brand by Hilton Worldwide, and the Multi-Brand Developer of the Year Award by Hilton Worldwide. In 2015, Entrepreneur Magazine published an article highlighting Vision's growth in the hospitality industry.
Mitch serves on the Marriott International Franchise Advisory Council and the Hilton Worldwide Owner's Advisory Council. Maintaining his presence on boards of local organizations in Vision's hometown of Chattanooga, Mitch currently serves on the boards of the Benwood Foundation, St. Nicholas School, ArtsBuild of Greater Chattanooga, Chattanooga Design Studio, The River City Company and Friends of the Festival. Mitch is also an advocate for ending human trafficking in the hospitality industry and volunteers with a local mission to end hunger.
Mitch holds a Bachelor's degree and a Master's degree in Civil Engineering from the University of Tennessee.