Entrepreneurship Hall of Fame 2013
UTC media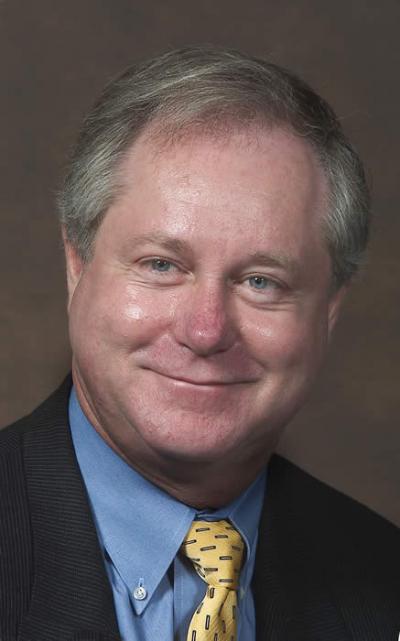 Max L. Fuller
Max L. Fuller, Chairman & CEO of U.S. Xpress Enterprises, Inc., has spent his entire professional career in the motor carrier industry. A native of Athens, Tennessee, Mr. Fuller graduated from the University of Tennessee in 1975 with a B.A. in Finance and Business Administration.
With more than 43 years of experience in the transportation industry, Mr. Fuller is widely respected as a true innovator. Following 10 years in various executive leadership positions with Southwest Equipment Rental, Inc., Mr. Fuller and a business partner formed U.S. Xpress, Inc. in 1985 with 45 trucks. Through their leadership and experience, U.S. Xpress is recognized as a service, safety and technology leader in the trucking industry, earning an award for innovation from the Smithsonian Institute in 2000. The company was the 2002 winner of the Kruesi Award for the Spirit of Innovation and the winner of the Quest for Quality award from Logistics Management & Distribution Magazine for 5 years in a row. In 2012 the Company was named as Truckload Carrier of the Year by the National Shippers Strategic Transportation Council and Food Logistics Magazine named U.S. Xpress as a Top Green Provider. Inbound Logistics, as part of its G75 Green Supply Chain Partners list prominently featured U.S. Xpress and innovations the Company has developed achieving better fuel efficiency, including research U.S. Xpress conducted in partnership with the SimCenter at the University of Tennessee at Chattanooga.
U.S. Xpress was one of the first large companies to adopt satellite communications which helped the company become a service leader in truck transportation and one of the fastest growing truckload companies to achieve over a billion dollars in annual sales. U.S. Xpress is the fourth largest truckload carrier in the United States, with more than 8,000 tractors and 22,000 trailers. The company currently has over 1,000 employees in the Chattanooga area and over 10,000 nationwide. The company has recently extended its reach into Mexico with ownership of two operations providing various transportation and logistics services. In 2007, U.S. Xpress was on Forbes Magazine's Platinum List as one of America's 400 Best Big Companies with current revenues exceeding $1.6 billion per year.
A respected entrepreneur, Mr. Fuller co-founded a number of successful business ventures outside the transportation industry including locally based TransCard, LLC a provider of financial services of innovative products such as prepaid cards to banks, shopping malls and casinos. Mr. Fuller has sold several companies or divisions to Fortune 50 companies and strives in all of his ventures to instill a culture of providing great products that meet peoples' wants, needs and desires. His desire is to change the norm or to change and improve an industry. Mr. Fuller serves on the Board of Directors of SunTrust Bank, Chattanooga. In 2004, Mr. Fuller received a Congressional appointment from Rep. Zach Wamp to serve on the Board of Directors for the Enterprise Center in Chattanooga. He is also a member of the Board of Trustees for the University of Chattanooga Foundation and served on the Chancellor's Round Table. Mr. Fuller has presented on safety innovations and the effective deployment of trucking and cutting-edge information technology solutions before the National Transportation Safety Board, Department of Transportation, American Trucking Associations, and Truckload Carriers Association Mr. Fuller and his wife, Janice, reside in Chattanooga, Tennessee. They have three sons and three grandchildren.
UTC media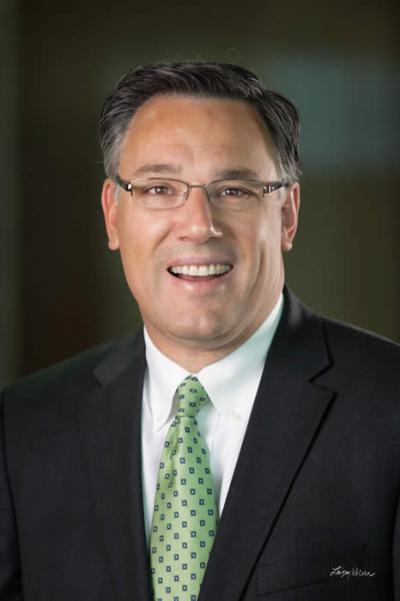 Greg A. Vital
Greg A. Vital is founder, President and CEO of Independent Healthcare Properties and Morning Pointe Senior Living Communities. He has been a leader in revolutionizing assisted living and Alzheimer's Care across the Southeast, building a company from one employee to over 1,000 by following a clear vision that embraces senior healthcare with hospitality and resident life enrichment. Morning Pointe now has 23 locations across five states.
For Greg, entrepreneurship started with free enterprise and his first newspaper route at the age of 12. In no time, he grew his route to 125 subscribers and hired his first employee, his 8 year old sister. Greg credits his parents for instilling in him a strong Judeo Christian belief system and work ethic, and a love of history and the land.
At age 18, Greg started as a laborer at McKee Baking Company while a student at Southern Adventist University. Greg jumped into local politics, registering new voters and assisting area campaigns and began work at the Chattanooga Chamber of Commerce as Director of the Private Industry Council. At age 23, he ran for the Collegedale City Commission, serving four years and served another five years on the Chattanooga-Hamilton County Hospital Authority.
Vital then joined Life Care Centers of America, a national nursing home corporation where he spent a decade learning the operations, development and financial structure of a senior services company. Rising to the position of Senior Vice President of Marketing and Professional Development, Greg began to see his true vision, a calling to provide better senior care, giving people who were living longer and healthier lives more options and choices.
In the late 1980s, the assisted living industry had just begun and Greg seized the opportunity. With his co-founder, Franklin Farrow, they set out to look for investors with a vision to combine healthcare and hospitality. Greg strives to incorporate local history inside each of his facilities, preserving a piece of the past and encouraging the conversation of long ago with the very people who lived it and now reside at Morning Pointe. In addition to developing over 40 senior care communities, Mr. Vital created the first master planned retirement community in Hamilton County, Greenbriar Cove.
Greg's love for history and land conservation can be seen from his working buffalo farm in Georgetown, TN to his acquisition and restoration of The Dome Building and Customs House in Chattanooga. As president of the Tennessee Preservation Trust, Greg spearheaded the publication of "Historic Tennessee". He also created the Moccasin Bend National Park Lecture Series and serves on the Board of Trustees of the National Parks Conservation Association. Mr. Vital helped develop the Cherokee Removal Memorial Park Visitor Center and serves on the boards of the Trust for Public Land and the Land Trust for Tennessee.
Mr. Vital serves on the University of Tennessee at Chattanooga Chancellor's Roundtable and the Board of Directors of First Tennessee Bank. Morning Pointe continues to be a corporate sponsor of ReStart Chattanooga, The Chattanooga Nature Center, and The Make-A-Wish Foundation of East Tennessee. Married to Carlene, he continues to change the senior care industry, while mentoring and inspiring a corporate team to create a better way of living as we age.