Entrepreneurship Hall of Fame 2011
UTC media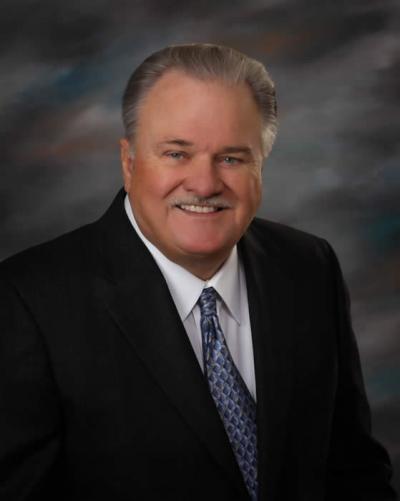 James A. (Jim) Frost
Jim Frost began his career humbly, as a modest, everyday shift worker at a chemical plant, collecting pocket knives. He never dreamed of turning his hobby of collecting and trading knives into a multi-million dollar family business.
As a hardworking laborer, Mr. Frost used his drive for success to create a new company, selling knives in his lunch bucket. From 1969 to 1978, Jim saw his business interest in knives grow with the formation of the Frost Distributing company in 1972 and then with the importation of cutlery under the Frost Cutlery® tang stamp in 1978. Frost's labor of love has grown to encompass over 25 of its own world renowned product-lines. This Frost family of brands includes such trademarks as Hen & Rooster®, German Bull™, and Steel Warrior® knives. Frost Cutlery is now headquartered in a 150,000 square foot warehouse in Ooltewah, TN, with over 150 associates.
As owner of Frost Cutlery, Jim not only became a sophisticated businessman and successful entrepreneur, but also developed a heartfelt compassion for philanthropy. Utilization of the success of his cutlery business to help others, exemplifies Mr. Frost's passion & desire to give back for the betterment of the community. His investment in the lives of young student athletes and his community resulted in the creation of a foundation (name), which will continue his legacy.
Mr. Frost's love for the game of softball was inevitable after coaching and sponsoring his own daughter's Frost Falcon's softball team. He was the visionary and organizer for the construction of a 7-field sports facility known as Tyner Recreation Complex, underwrote and sponsored Frost Cutlery Collegiate Tournaments, and in 1998 spearheaded a world class softball facility, Jim Frost Stadium, at Warner Park -- now home to the University of Tennessee at Chattanooga Lady Mocs.
Jim Frost's inspiration comes from watching the youth of our community develop their potential both on and off the field. He has helped over 200 student athletes receive college scholarships. Jim Frost believes, "Those who seek, listen, learn, and utilize the intelligence of others are the wisest people in the world. We are given just one life to live and what we choose to do with it is up to us. Some may choose to waste it away, but many will choose to follow their dreams and ambitions." Jim Frost pursued his American dream, starting with a lunch bucket and a vision, but the best chapter of his legacy has yet to be written.
UTC media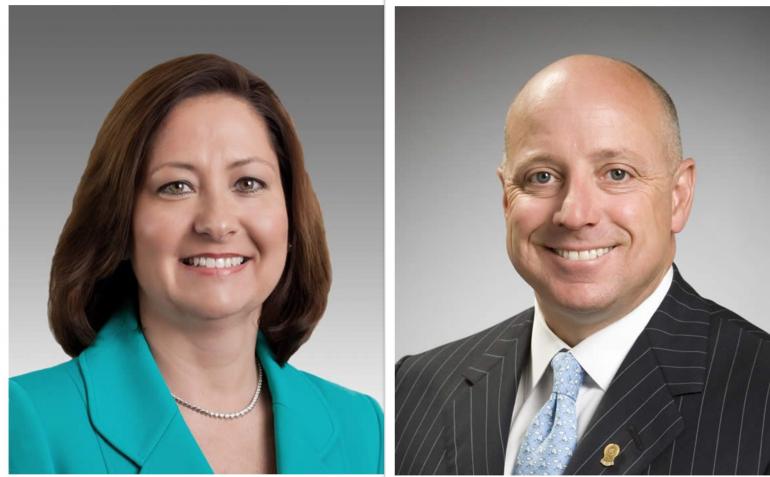 Michael S. Walden and Amy S. Walden
Michael and Amy Walden founded Chattanooga-based Walden Security in 1990. Since starting the company from the vinyl seats and trunk of a police squad car, they have built Walden Security into one of the nation's most trusted and respected contract security companies. Walden Security has over $100 million in annual sales, employs more than 3,000 in 17 states, and is one of the ten largest privately held security companies in the US.
Walden Security takes pride in "protecting those who protect the worldTM" and has received SAFETY Act certification by the Department of Homeland Security. The company is the only security company to obtain ISO(r) 9001:2008 certification at all of its locations and is the chosen security provider for some of the largest federal government facilities, military installations, bio-safety level 4 laboratories and research institutions, manufacturing facilities and high profile commercial buildings. Walden Security has averaged 34% annual growth, one customer at a time, rather than through mergers and acquisitions. Even with this aggressive growth philosophy, the Waldens have been able to cultivate relationships and build loyalty with clients and employees. Walden Security boasts a 99% client retention rate and the industry's lowest employee turnover rate.
Walden Security has been recognized with numerous awards including: Inc. 5000 - America's Fastest Growing Private Companies (2007-2010), BusinessTN - Hot 100 Fastest Growing Companies (2007-2009), Mass Mutual Blue Chip Enterprise Award, Sam Walton Business Leader Award, Better Business Bureau Torch Award for Marketplace Ethics, Ernst & Young Entrepreneur of the Year finalist, and Chattanooga Chamber of Commerce Business Person of the Year.
The Waldens both grew up in Chattanooga and attended public schools. Mike served in the US Navy and, upon returning home, became a Chattanooga police officer. Amy started her career as a dispatcher for the Chattanooga police department while attending the University of Tennessee at Chattanooga.
Mike and Amy are both active in the community, serving on numerous boards and supporting charitable organizations over the past 20 years. In 2007, they purchased the Times Building in downtown Chattanooga and renovated it to house the company's corporate headquarters.
Mike and Amy have been married for 20 years and have a daughter, Taylor. They reside on Lookout Mountain.