Entrepreneurship Hall of Fame 2015
UTC media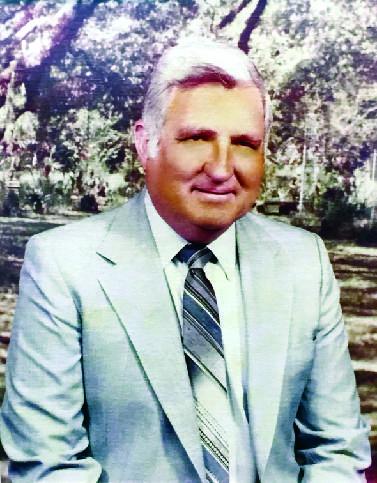 Carl Austin Watson
Service and entrepreneurship were Carl Austin Watson's destiny, as he began his professional career serving his country and ended it as an automotive industry leader.
Through determination and perseverance, Watson worked his way up the career ladder, first in the grocery industry and then in the automotive field.
Watson was born in 1926 in Cleveland, Tennessee, and after graduating from Bradley High School at age 17, asked for his parents' permission to join the Navy. He did so at the height of World War II, at one point serving as a signal man aboard the destroyer USS Nelson. While he was on station in Tokyo Bay, the Japanese formally surrendered to the Allies, ending the war.
He married his longtime sweetheart, Billie Jo Wiley, in 1945 and they moved to Charleston, South Carolina so that Watson could fulfill the remainder of his four-year commitment to the Navy. Once that ended, he returned to Cleveland and landed a job working in a downtown grocery store. A few years later, he opened his own grocery store there - Austin's Food Market.
Having run a successful business, Watson decided to take a job selling cars at Furlow Cate Ford and worked his way into management. He did the same at Forrest Cate Ford and then in 1981, while working as general manager of Forrest Cate Ford, the Cate family offered the opportunity to buy the dealership.
He renamed the business Mountain View Ford and brought in members of his family to help run the company; first sons Don and David, and later, nephew Andy. As more dealerships were purchased, more family members joined the team. In 1989, he and his sons opened Mountain View Nissan together.
Watson also rose in the ranks of local industry organizations. He was president of the Chattanooga Automobile Trade Association, was chairman of the Atlanta Region Ford Dealer Advertising Fund Board, and served the Tennessee Automotive Trade Association as president and member of the board of directors.
He was also active in a number of civic and community service organizations, including the Masons, Order of the Eastern Star, America Legion, and the local Veterans of Foreign Wars, of which he was commander. Twice a month he spent time driving children to the hospital for needed care.
The Watson family of dealerships has grown to include Nissan, Lincoln, Chevrolet, Chrysler, Dodge, and Jeep franchises. And they continue to be run by descendants of Austin Watson.
Watson passed away in 2005 at the age of 78.
UTC media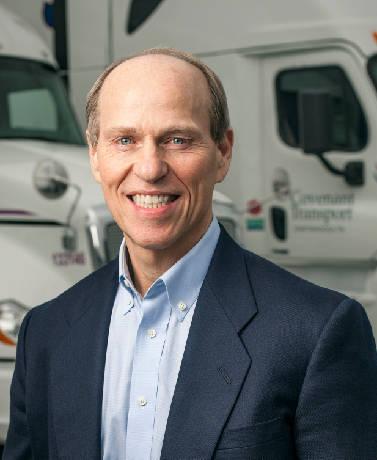 David Parker
David Parker has been in the trucking business since he was a teenager, so you might say that trucking really is in his blood. At the age of seventeen, when most teenagers are preparing to go away to college, David was hard at work, full-time for his father's trucking company, Southwest Motor Freight, managing terminals and soaking up all the knowledge he could about running a trucking company.
In 1985, after much preparation and prayer, David and his wife, Jacqueline, put their trucking knowledge to good use and founded a trucking company of their own, Covenant Transport. David made a "covenant" with God that he would always operate the business with quality and integrity - principles that are infused into the organization to this day. In January 1986, Covenant Transport began hauling loads with 25 trucks and 50 trailers. More than 30 years and several acquisitions later, Covenant Transportation Group is a $750 million enterprise with six subsidiaries and a network of over 2,700 trucks and 6,700 trailers moving up and down our nations' highways. Covenant Transport became a publicly-traded company in 1994, and in 1997 the company moved to its present headquarters in Lookout Valley, where it remains today.
David's faith has guided him in all aspects of his life, and he credits much, if not all, of his business success to the Lord's provision for him and his family. He serves tirelessly as a Deacon with City Church of Chattanooga where he ministers in various capacities. He conducts Bible studies throughout the week and has a passion for ministering to children and families in all walks of life. David and Jacqueline are philanthropic at heart, and many have benefitted from their generosity.
David's trucking acumen and unparalleled industry knowledge have made him a well-known advocate of the industry, as he is a sought-after speaker and advisor in the trucking world. David is a member of the Trade and Transportation Advisory Council of the Federal Reserve Bank of Atlanta. He was elected to the Board of Directors of the Truckload Carriers Association in 1994 and also serves on the Board of Directors of the American Trucking Association. Additionally, David's significant leadership experience and in-depth knowledge of all aspects of his company make him well-qualified for his position of President, CEO, and Chairman of the Board of Directors of Covenant Transportation Group.