Entrepreneurship Hall of Fame 2009
UTC media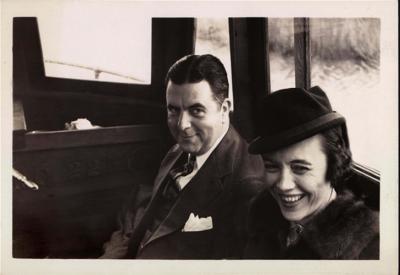 Samuel H. Campbell, Jr. and Harriet Babcock Campbell Copper
Chattanooga Bakery was founded in 1902 as a subsidiary of the Mountain City Milling Company, and for more than 80 years shared its building with the flour mill on King Street in downtown Chattanooga. It continues to be owned and operated by the Campbell family.
While some members of the Campbell family were involved in various capacities with the company since its founding, Sam H. Campbell, Jr. and his wife Harriet Babcock Campbell recapitalized and revitalized the company in 1939. Mr. Campbell was President of the company until his untimely death in 1950, and Mrs. Harriet Babcock Campbell Cooper was Chairman of the Board until she died in 1989.
While the company is best known as the producer of the famous MoonPie brand marshmallow sandwich, in its early years it produced over 150 different kinds of cookies and crackers.
The MoonPie was born in 1917 and was first trademarked in 1919. According to legend, a mill manager traveled into Appalachia to try to sell some of the bakery's cookies and crackers. His report back to the bakery manager went something like this: "They don't want anything we sell. What they want is something big, round, filled with marshmallow and covered in chocolate, and it needs to be as big as the moon." The company produced something similar to this already, but without chocolate, so development was relatively simple. Because distribution was so primitive, geographical growth occurred very slowly.
During the 1930s and 1940s, the MoonPie found its place in Southern folklore and culture probably because it was larger than competing snacks then available. Paired with a 10-ounce RC Cola rather than a 6-ounce Coke, the RC and MoonPie, which combined cost 10 cents, became known as the working man's lunch. During the 1950s, the bakery whittled down what was left of its remaining product line and focused entirely on the MoonPie brand.
Chattanooga Bakery moved in 1984 into its modern one-story plant on Manufacturers Road. The company's dedicated employees can produce over 1 million MoonPies per day.
Sam H. Campbell, III was President of the company for over 30 years and continues as Chairman. The company is now in its fourth generation of Campbell family ownership and management, with Sam H. Campbell IV as President and John C. Campbell, II as Vice President.
UTC media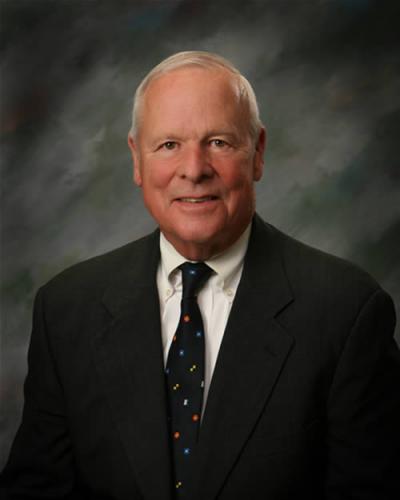 Victor " Pete" Serodino
Victor "Pete" Serodino has been active in all phases of the Inland Marine Industry. Serodino, Inc. designs, builds, operates and repairs towboats, river excursion boats (including the Southern Belle) and barges, handling over 2 million tons of cargo on the Tennessee River annually. The company was established in 1933.
Mid South Terminals Division operates four bulk terminals, transferring over 1.5 million tons of crushed stone, pig iron, coal, coke, mill scale, iron ore, steel beams, barite and phosphate to and from barge, rail and truck (more than 68,000 truckloads a year or 227 per working day).
Southern Electric Fleet Division receives incoming barges and stores them until needed by various Chattanooga dock operators. They deliver and return them to the fleet to store for the next outbound towing vessel. On the waterfront, Serodino, Inc. has developed numerous commercial sites and docks for river oriented businesses.
Southern Marine Construction, LLC designs and builds river dock facilities, water intakes, discharges and river-crossing pipelines in the Southeast and Midwest. Their crews live in the Chattanooga area and commute weekly to Ohio, Cumberland, Mississippi and Tennessee River construction sites within a 350 mile radius. Recent projects include power plant docks at Ghent, Kentucky, New Haven, West Virginia and TVA at Cumberland City, Tennessee.
Southern Forms, LLC designs and builds steel forms for the concrete bridge construction industry in the continental United States and Hawaii, specializing in segmental bridge forms. They also fabricate pole line hardware for utility companies in the Southeast.
Tennessee Galvanizing, Inc. is a hot-dip galvanizer that processes over 50,000,000 pounds of steel annually. Tennessee Galvanizing is the only galvanizer in North America that does not produce hazardous waste.
Mr. Serodino serves on the board of the Community Foundation of Greater Chattanooga. As chairman of the Scholarship Committee at the CFGC, he has assisted with financial aid to more than 300 college students. He is on the Board of the Friends of the Zoo, and has helped make many changes in the facility and its exhibits. Pete was active in bringing a much needed community high school to Signal Mountain.