Entrepreneurship Hall of Fame 2012
UTC media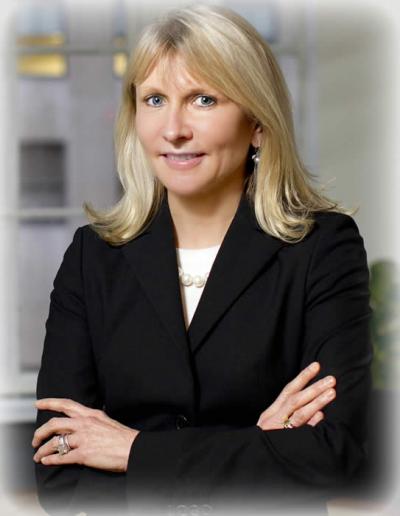 Renée Haugerud
Renée Haugerud is the Founder and CIO of Galtere Ltd., and has become an active member of the Chattanooga community since moving there in 2008 with her husband John Murphy, UTC Alumnus. Together, Renée and John founded The Galtere Institute: Finance for the Future Initiative (FFI) at UTC College of Business, thanks to the progressive outlook of Chancellor Roger Brown and his wife, Dr. Carolyn Thompson. The Galtere Institute is a reflection of Renée's experiences as one of few female hedge fund owners / managers. The FFI program promotes a broader macro approach to market analysis with its primary goal to involve more women in portfolio management. Renée expects the Galtere Institute to become a rich resource available to international investment firms looking to recruit top-tier financial professionals.
Renée began trading in the global financial and commodity markets in 1980 for agriculture and food giant Cargill Inc. Her trading tenure started in the cash commodity markets, and her interest in the relationship between financial markets and geopolitics spurred the rest of her career. She held posts in international financial centers including London, Hong Kong, Geneva, and Melbourne, trading across all asset classes before founding Galtere Ltd., an investment advisor managing commodity-based global macro strategies from offices in New York, Minnesota, and Switzerland. Renée's insight into how global markets are affected by the psychology and relationships of macroeconomic trends makes her a sought-after speaker and panelist at global investment events. Renée has been a guest on CNBC, CNN and the PBS Nightly Business Report, and has also been profiled in Barron's, eFinancial News, Forbes Magazine, Fortune, ForbesLife Executive Woman, MAR Futures, Time and Trader Monthly.
Renée is active in the community of women and business leaders, and is an impassioned advocate for numerous global education initiatives. She sits on the board of Happy Hearts Fund, a non-profit organization dedicated to rebuilding schools for survivors of natural disasters. Renée is also a long-time supporter of Absolute Return for Kids (ARK), an international children's charity whose programs in developing countries build health initiatives, further educational opportunities for children, and implement child protection directives. In light of her commitment to promote diversity and education, Renée is a frequent speaker at 100 Women in Hedge Fund events and an avid supporter of High Water Women. Renée firmly believes that active local participation is integral to the fabric of any community, and is a proud contributor to Allied Arts, the Children's Advocacy Center, The Women's Fund of Greater Chattanooga, and UTC's Blue and Gold Club.
UTC media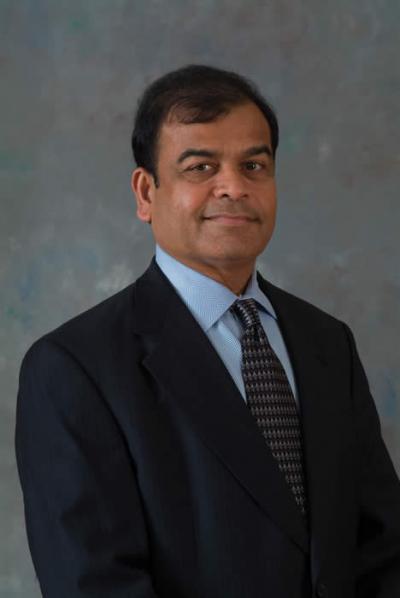 Harshad Shah
Harshad Shah came to the United States from India in 1974 with only $8 in his pocket in pursuit of higher education and greater opportunities. His first stop was Chicago, where he spent 5 years with Owens Corning and another 3 years with the R&D department at Union Carbide that specialized in Glad plastics. His career was off to a fast start, but one of his greatest accomplishments was marrying his soul mate, Ulka, in 1979.
Shah moved to Chattanooga in 1982 to assume an R&D management position at a plastics firm in Dalton, Ga, where he became a plastics guru and an entrepreneurial spark was ignited . Two years later he started a successful testing and consulting business that set his future in motion. In 1986, Harshad started Hamilton Plastics with an innovative idea to produce trash bags that would be twice as strong as the industry standard using half the material. By 1990 Shah had built a state-of-the-art manufacturing facility that has won awards for its architectural design. Since then Hamilton Plasticshas grown every year since 1986, in large part due to Shah's leadership, attention to detail, and unwavering drive.
For most, a mega-million dollar factory would be enough to keep their hands full, but Harshad is neither one to sit still nor let an opportunity slip by. Since 1991 Shah has been involved in the lodging and hospitality market. He is the President of the 3H group which manages and develops hotels throughout the nation. Harshad also joined a group of local business leaders to organize and start Capital Mark Bank and Trust in 2006 and serves on their executive board.
The youngest of 11 children, Shah is the product of strong family values spearheaded by his father who was a lawyer and educator. In 2006 Harshad gave back to his hometown in India by developing a new science center in memory of his late father, Chimanlal Shah. He was recently notified that the graduation rates have dramatically increased at the institution and that they can barely meet the demand of students that want to utilize the new facility.
Mr. Shah has repeatedly been recognized for his business acumen and entrepreneurial success by the Chattanooga community, including: the Spirit of Innovation Award (2003); Small Business of the Year (2004); Manager of the Year (2008); and the Better Business Bureau's Torch Award (2011).
Harshad is involved with Hamilton Plastics, 3H, Capital Mark, multiple board positions, and charity work, he has always been dedicated to being a devoted father to his children. His daughter Pooja and her husband Kush have two children, Sohum and Jiya. Niti and her husband Shalin have one son, Niyam. And his son, Guru is recently engaged to Neha and plans to wed within a year.
Gordon P. Street
Gordon Street was born in 1902 in Chattanooga, Tennessee and attended Baylor School, the University of Chattanooga, and Cornell University. Upon returning to Chattanooga he worked with his father at Street Brothers Machine Company where hoist mechanisms, grinding gears, and sawmill equipment were made. He also was a consulting engineer for the Wheland Company, which at that time produced a sturdy line of oil field drilling equipment.
In 1928 he married Ruth Lowrance of Ponca City, Oklahoma, who was forever the love of his life. He went to work for his father-in-law developing properties on Padre Island near Brownsville, Texas until the Great Depression and real estate became of little value. He then went to work for a bank in Brownsville with only three employees, Street being the youngest . When the two senior officers were convicted of fraud, Gordon Street wound up as the president of the bank at age of 29. After taking three years to pay off the depositors he locked the bank doors, took the keys to the middle of the Rio Grande Bridge and dropped them into the river.
Once again he went to work for his father at Street Brothers and did consulting work for Wheland. At the beginning of World War II he worked almost full-time for the Wheland Company and was heavily involved in the manufacture of anchor windlasses for the Merchant Marine and big-bore guns for the Navy's warships. After the war, the Wheland family hired Gordon Street to help them sell the company in 1947. Street often said that he did such a good job of selling Wheland that he bought it himself. General Motors gave Wheland a contract to build brake castings for Chevrolet making Wheland one of the largest foundries in the nation. Street also renovated Wheland's oil drilling equipment and became increasingly ambitious in the oil business. He went to the Humble Oil Company to ask for the right to drill on properties in West Texas. Street drilled 18 straight producers and successfully expanded his operations into Oklahoma, the Texas Gulf Coast, and South Louisiana. He took his company public in 1969 by merging it with North American Royalties and moved its headquarters to Chattanooga.
Gordon Street's entrepreneurial legacy contributed significantly to the growth of the American automotive industry and produced oil and gas for the energy needs of this country. He loved his work, and was active in his businesses until his passing in 1982.