Entrepreneurship Hall of Fame 2014
UTC media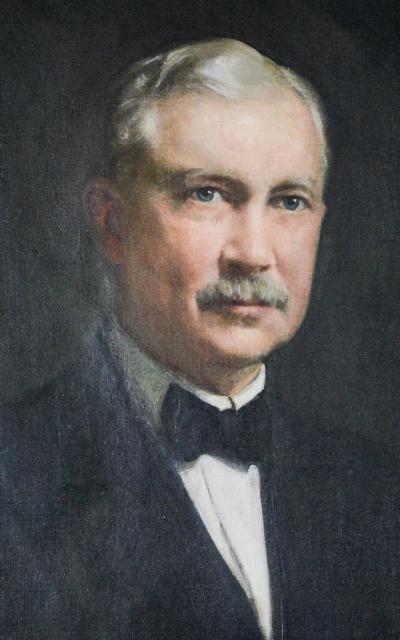 Harry S. Probasco
Harry Scott Probasco was a successful businessman, civic leader and entrepreneur known for his ethics and philanthropy. He was born August 10, 1858, in Harrison, Ohio, and received his early education in Lawrenceburg, Ohio. The Probasco family had been bankers in Europe since the 16th century and Harry S. Probasco began work in his father's bank at age 17. In 1884, the Ohio River flooded Lawrenceburg and Probasco moved to Chattanooga.
In 1888, Probasco formed a firm of Wiehl, Probasco and Company. It operated as a broker of financial services. The first year profits of $12,000 were encouraging but the world markets were unstable. Wiehl, Probasco and Company survived The Great Depression. The American National Bank was formed with the capital of $250,000. Harry Probasco saw his business grow from a modest storefront operation into a national bank with capital and surplus of $300,000.
On January 2, 1911, all the assets were sold except a few trust accounts and Harry embarked for Europe with his wife. Harry had a plan. There were six banks in Chattanooga but none offered trust services.
As they sat together in Berlin, Harry Probasco turned to his son and asked him a question: Scott what do you intend to do with your life? Scott replied, "I want to start a trust company."
Harry felt a surge of happiness and said "Good for you. We'll drink to it." And so father and son lifted their steins and toasted the newly conceived American Trust and Banking Company.
After his twelve month non-competition agreement expired, he met with this friend Ben Thomas, founder of the Coca-Cola Bottling Company to start a new venture. The American Trust's board was rounded out by Ben Thomas as secretary, president Harry Probasco, first vice-president E.Y. Chapin and second vice-president Scott Probasco.
The bank opened its doors for business on January 15, 1912. The officers demonstrated a scrupulous attention to detail. Probasco informed the board that a shortage of $0.64 turned into an overage of $9.36. He expected to locate the $10 error soon.
Harry Probasco died on April 19, 1919. For years to come, directors would acknowledge their profound debt to Probasco by closing each annual meeting with a moment of silence in his honor.
With appreciation to John Longwith author of "Building to Last," the story of the American National Bank and Trust Company.
UTC media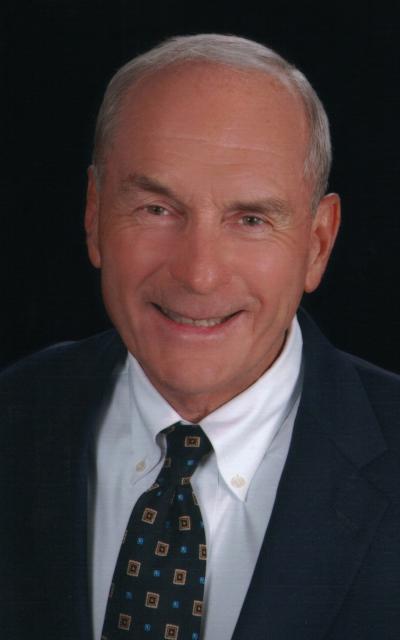 Jim Steffner
In 1964, Jim Steffner joined the family business, Electric Motor Sales & Supply, Inc., and has worked for the last 50 years to form two other companies and grow EMS into a regional supplier for electrical, mechanical power transmission and automation equipment.
Electric Motor Sales & Supply got its start in Chattanooga in the 1890s as a bicycle shop. Steffner's great grandfather began doing repair work for streetcar motors out of the shop and the business became Chattanooga Armature Works. Electric Motor Sales was formed in 1948.
After graduating from City High School and the University of Chattanooga with a degree in engineering, Steffner entered the Army as a 2nd Lt. After completing Airborne training at Fort Benning, Georgia, he served in Korea with the Army Combat Engineers. In 1964, he joined EMS working in sales. He took over the Dalton, Georgia, territory and in 1967 EMS opened a branch in Dalton. The timing was ideal as EMS began making motors for the fledgling carpet industry and expanded their business as the carpet industry grew.
In 1968, Steffner formed Electric Systems Inc., a company that designed and built electric drives and controls for the carpet, textile, paper, and non-woven industries. In 1972, he formed Metal Systems, Inc. MSI designed and built control panels and system centers with plants in Chattanooga and Houston, Texas. The company became the largest system center builder in the United States and a national and international supplier. Combined revenue for these companies is $136,000,000.
Electric Motor Sales continued to grow and in 2007 moved to a new location with 80,000 square feet of floor space. It continues operating today with six branches and 120 employees.
Steffner is also a partner in Perimeter Properties, formed in 2002, which owns the Wheland and U.S. Pipe property on South Broad Street in Chattanooga as well as other manufacturing sites.
In summing up his successful business career, Steffner is quick to share the credit, "It really has been an evolution and we've always been fortunate to have great people be a part of what we do."
In addition to his passion for business, Steffner has a passion for flying and has logged more than 6,800 hours. He holds an ATP license and Lear Jet type rating. He is also involved in a number of philanthropic endeavors and has served on a variety of boards including the Chattanooga Area Chamber of Commerce, the Fellowship of Christian Athletes, Bethel Bible Village, the Chattanooga Manufacturers Association, the Salvation Army, Changed Lives, and 1st Tennessee Bank. He also served as a Deacon at First Presbyterian Church of Chattanooga.