What is Occupational Therapy?
UTC media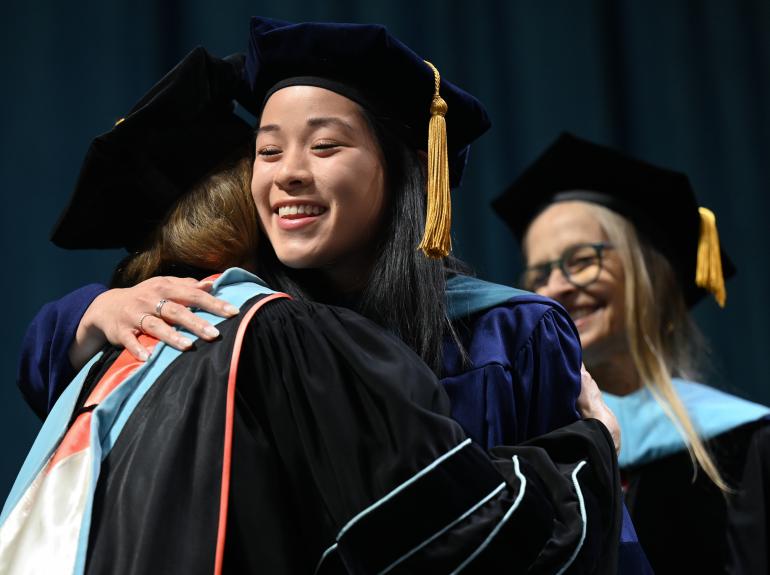 At the University of Tennessee at Chattanooga, we feel that it is important for applicants to make informed decisions regarding their future. We want occupational therapy to be the "best fit" for a career choice.
What is Occupational Therapy? Occupational therapists help people across the lifespan participate in the things they want and need to do through the therapeutic use of everyday activities (occupations). Common occupational therapy interventions include helping children with disabilities to participate fully in school and social situations, helping people recovering from injury to regain skills, and providing supports for older adults experiencing physical and cognitive changes.
---
Occupational therapy services typically include:
an individualized evaluation, during which the client/family and occupational therapist determine the person's goals,
customized intervention to improve the person's ability to perform daily activities and reach the goals, and
an outcomes evaluation to ensure that the goals are being met and/or make changes to the intervention plan.
Occupational therapy services may include comprehensive evaluations of the client's home and other environments (e.g., workplace, school), recommendations for adaptive equipment and training in its use, and guidance and education for family members and caregivers. Occupational therapy practitioners have a holistic perspective, in which the focus is on adapting the environment to fit the person, and the person is an integral part of the therapy team. (http://www.aota.org/Consumers.aspx)
Click Here to watch a brief overview of Occupational Therapy!
To Learn More about Occupational Therapy we encourage you to visit the following websites:
---
Accreditation:
The University of Tennessee at Chattanooga's entry-level occupational therapy doctoral degree program is accredited by the Accreditation Council for Occupational Therapy Education (ACOTE) of the American Occupational Therapy Association (AOTA).
The AOTA office is located at 6116 Executive Boulevard, Suite 200, North Bethesda, MD 20852-4929.
ACOTE's telephone number c/o AOTA is (301) 652-AOTA and its Web address is https://acoteonline.org/ .
Graduates of the program will be eligible to sit for the national certification examination for the occupational therapist administered by the National Board for Certification in Occupational Therapy (NBCOT). After successful completion of this exam, the individual will be an Occupational Therapist, Registered (OTR). In addition, all states require licensure in order to practice; however, state licenses are usually based on the results of the NBCOT Certification Examination. Note that a felony conviction may affect a graduate's ability to sit for the NBCOT certification examination or attain state licensure.
Students must complete 24 weeks of Level II fieldwork as well as an individual 14-week capstone experience within 12 months following the completion of the didactic portion of the program. The doctoral capstone experience must be started after completion of all coursework and Level II fieldwork as well as completion of preparatory activities defined in 2018 ACOTE OTD Standard D.1.3.