Congratulations to our 2021 Graduates!
100% first-time pass rate on the NBCOT!
UTC media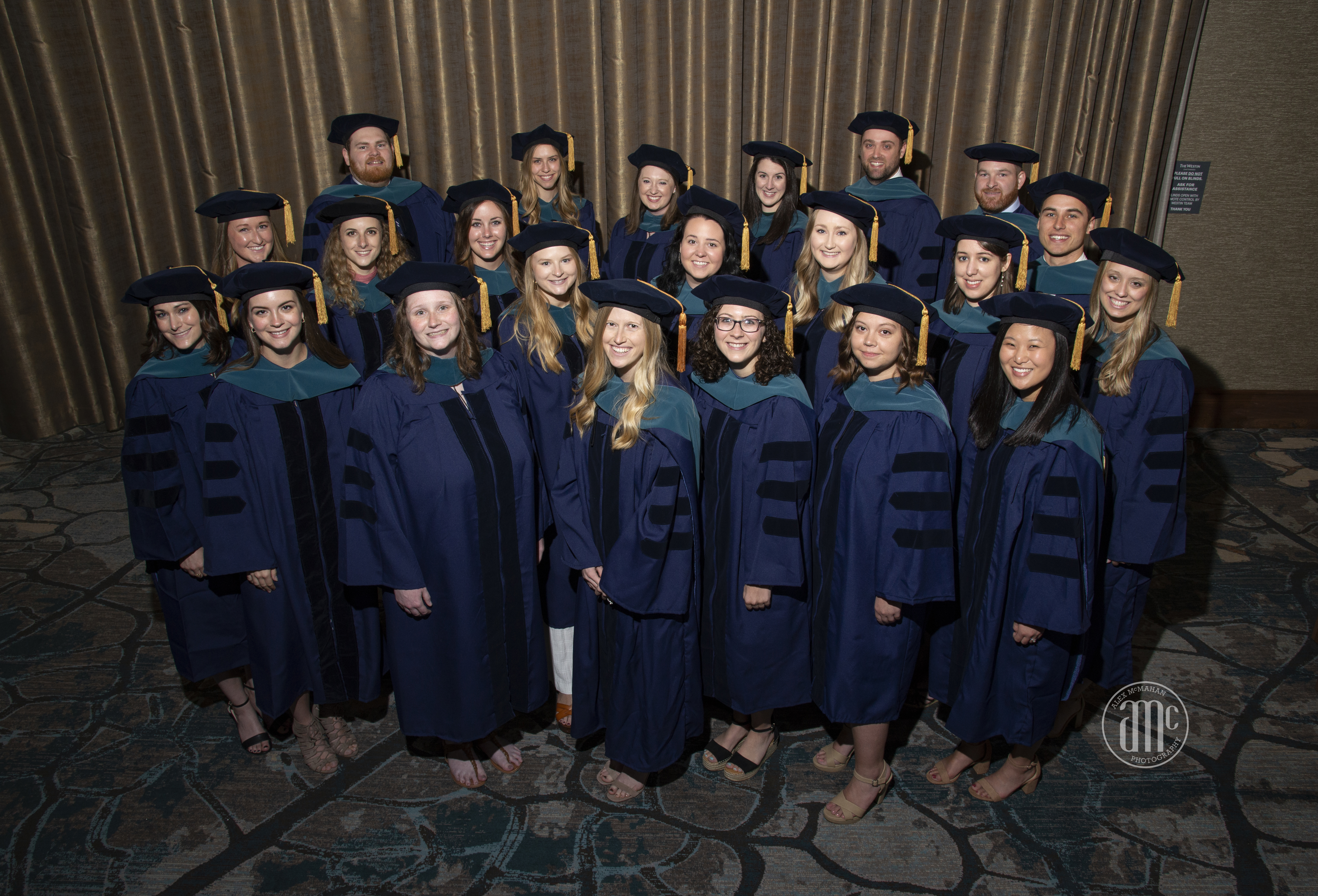 The application cycle for fall 2022 (class of 2025) is
now closed. The fall 2023 cycle will open in summer 2022.
The deadline is December 1.
All applicants must apply through OTCAS.
---
Join us! We are currently hiring qualified faculty:

Apply
---
Occupational Therapy Department's Vision Statement
The Occupational Therapy Department will be recognized as a premiere department that attracts and grows leaders of occupational therapy in the state, nation and world through exemplary integrated programs of education, practice, research, community service, and advocacy that meet real world occupational needs.
---
Occupational Therapy Department's Mission Statement
The Occupational Therapy Department's mission is three-fold:
to provide doctoral-level education enabling students to integrate occupational therapy theory, practice, and research
to foster faculty and student research on therapeutic occupation
to develop leaders and advocates for society's occupational needs.
---
Accreditation:
The University of Tennessee at Chattanooga's entry-level occupational therapy doctoral degree program is accredited by the Accreditation Council for Occupational Therapy Education (ACOTE) of the American Occupational Therapy Association (AOTA).
The AOTA office is located at 6116 Executive Boulevard, Suite 200, North Bethesda, MD 20852-4929.
ACOTE's telephone number c/o AOTA is (301) 652-AOTA and its Web address is https://www.aota.org/Education-Careers/Accreditation.aspx .
Graduates of the program will be eligible to sit for the national certification examination for the occupational therapist administered by the National Board for Certification in Occupational Therapy (NBCOT). After successful completion of this exam, the individual will be an Occupational Therapist, Registered (OTR). In addition, all states require licensure in order to practice; however, state licenses are usually based on the results of the NBCOT Certification Examination. Note that a felony conviction may affect a graduate's ability to sit for the NBCOT certification examination or attain state licensure.
---
Congratulations to our first Graduates,
the Spring Class of 2017
100% first-time pass rate on the NBCOT!
UTC media