Contact Occupational Therapy
UTC media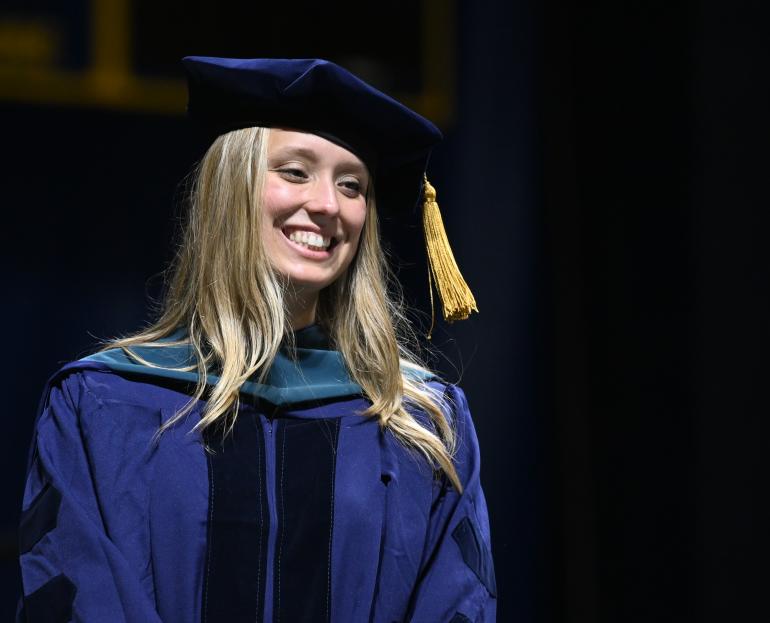 Occupational Therapy Program Director
Susan McDonald, EdD, OTR/L
Program Director: 423-425-5759
[email protected]
Rebecca McKnight Littleton, MPA
Admissions/Program Coordinator
423-425-1786
[email protected] (please specify OTD admissions)
Program Information:
Occupational Therapy Department
University of Tennessee at Chattanooga
615 McCallie Avenue, Dept. 3103
Chattanooga, Tennessee 37403
423-425-2357
---
Accreditation:
The University of Tennessee at Chattanooga's entry-level occupational therapy doctoral degree program is accredited by the Accreditation Council for Occupational Therapy Education (ACOTE) of the American Occupational Therapy Association (AOTA).  
The AOTA office is located at 6116 Executive Boulevard, Suite 200, North Bethesda, MD 20852-4929.
ACOTE's telephone number c/o AOTA is (301) 652-AOTA and its Web address is https://www.aota.org/Education-Careers/Accreditation.aspx.

Graduates of the program will be eligible to sit for the national certification examination for the occupational therapist administered by the National Board for Certification in Occupational Therapy (NBCOT). After successful completion of this exam, the individual will be an Occupational Therapist, Registered (OTR). In addition, all states require licensure in order to practice; however, state licenses are usually based on the results of the NBCOT Certification Examination. Note that a felony conviction may affect a graduate's ability to sit for the NBCOT certification examination or attain state licensure.