The New York Times featured Chattanooga as a must-see destination for 2018.
---
Here are six other reasons why you should apply to our Intensive English Program: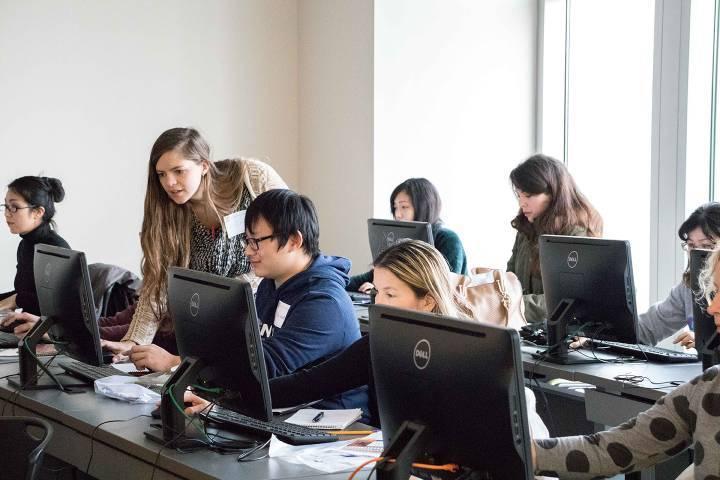 #1: Do you need to improve your English fast?
Our ESL program is offered during the spring, summer and fall semesters. Students attend immersive English classes for 20 hours each week in the heart of UTC's beautiful campus, walking distance from the Tennessee Riverfront and steps away from downtown Chattanooga.
Coursework includes:
Language Skills Classes: In addition to attending Listening and Speaking classes, students take Academic Reading and Writing courses.
Focus Classes: Students take Public Speaking, Comparative Culture and Social English courses.
Exam Preparation: Test prep classes prepare students to succeed on the Duolingo English Test and TOEFL iBT exams.
Content-Based Instruction: Courses explore themes related to business, technology, urban planning, global studies, ethics and other topics.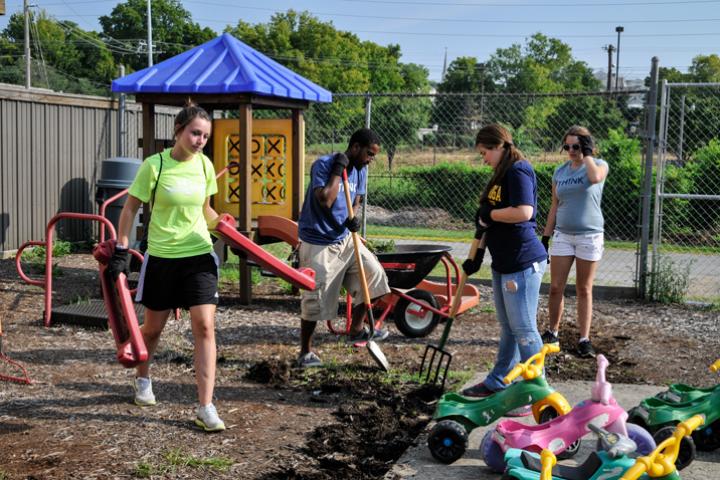 #2: Do you want to learn outside the classroom?
ESL students have access to all UTC facilities and can participate in all on-campus activities. No extra fees apply.
Here are a few highlights:
Enjoy volunteer work. Help out at a local charity, serve at the food bank or assist in organizing on-campus events.
Meet local community members, interview business owners, and learn about the Scenic City from the people who live here.
Cheer for the Chattanooga Mocs at UTC athletic events.
Explore a different side of the American South by joining American students on trips to urban cultural centers like Atlanta and Nashville (at no extra charge).
Get support from the instructors at the Writing and Communication Center, who offer essay feedback, one-on-one tutoring sessions and other resources.
Practice sustainable farming at the UTC Teaching and Learning Garden.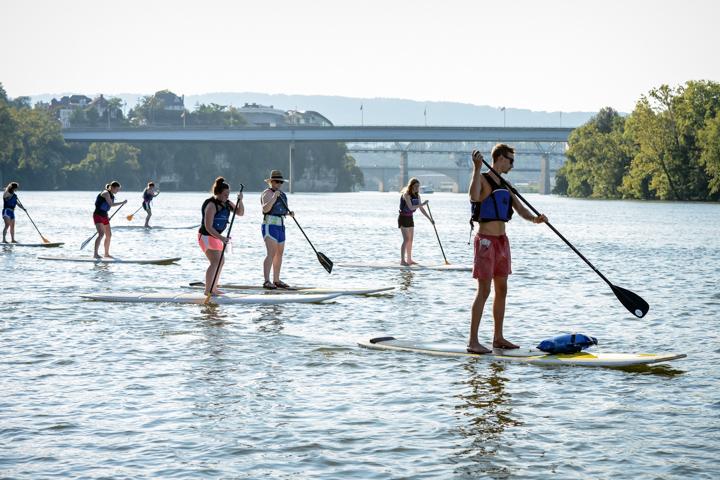 #3: Are you an explorer?
All students can sign up for UTC Outdoors trips and explore the incredible mountains, rivers and trails of the Chattanooga area. UTC provides transportation, equipment and instruction for these trips.
ESL students can participate in UTC Outdoors activities like:
Caving and exploring underground waterfalls
Camping and rock climbing at the Red River Gorge
Backpacking and mountain biking in local forests
Whitewater kayaking, canoeing and paddle boarding on Tennessee rivers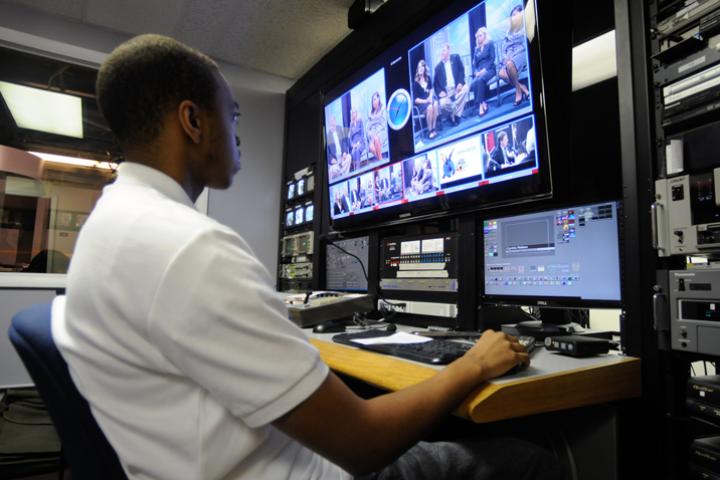 #4: Do you like state-of-the-art technology?
Chattanooga has some of the fastest internet in the world. In 2010, it became the first city in the Western Hemisphere to offer internet speeds of 10 gigabits per second. It has since attracted investors from around the world and is now a tech hub for start-up companies. The Scenic City has become the Gig City! It means that you will get excellent free WiFi all over the campus.
Improve your technology skills, use professional audiovisual equipment, and get support for multimedia projects at the UTC Studio.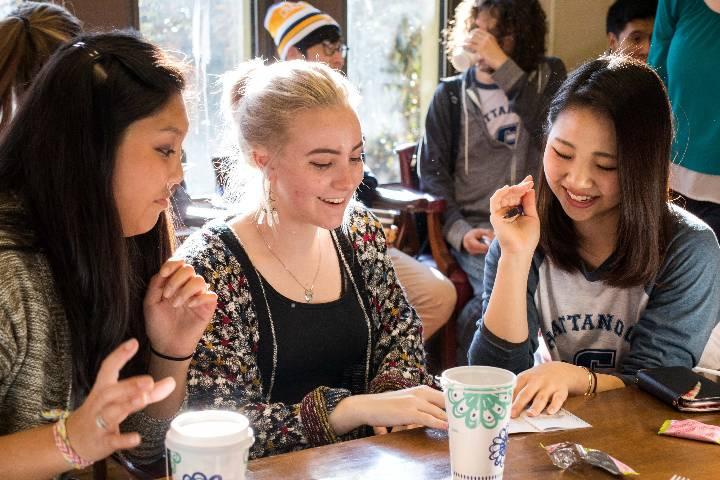 #5: Would you like to make new friends?
ESL program participants attend field trips and special events that foster cultural exchange and language skill development. They connect to other international students through problem solving, performance and recreation.
Some ESL Institute activities include:
"Mission to Mars" at The Challenger Center: Students complete a simulation experience to learn what it's like to be an astronaut or work in a spacecraft control room.
Escape games at Escape Experience Chattanooga: ESL students work together to break out of jail, locate the vaccine for a deadly disease, or solve another problem. They must locate clues, decipher their meaning, and use them to escape their situation — all in English!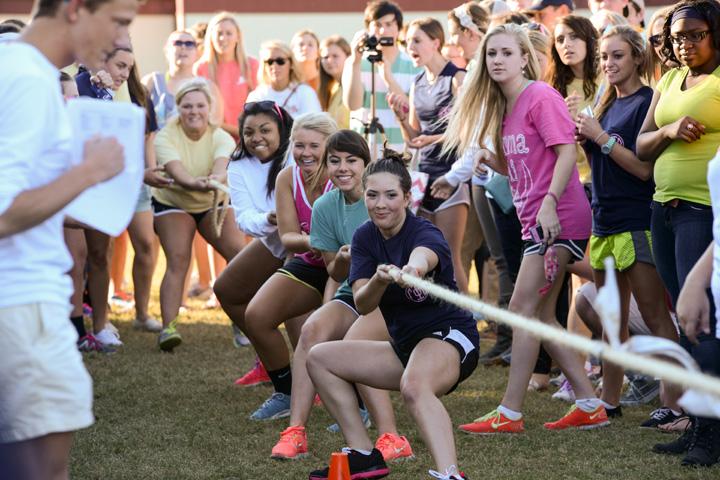 #6: Are you interested in becoming part of the Go Global Housing Community?
On-campus housing and campus meal plans are available. Living on campus can provide ESL students with additional opportunities for relationship building and cultural exchange, as well as support from the UTC Housing and Residence staff. However, on-campus housing is not mandatory.
---
Learn more about our housing options →
ESL students can also participate in on-campus events, such as trivia nights, talent shows, sports tournaments, multicultural outdoor games, picnics and many more.