German Culture and How to Do Business in Germany: Spring 2020
Study Trip Dates: May 3-16, 2020 (tentative)
UTC media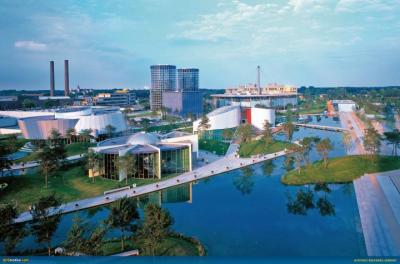 Course Meeting Times
Study trip dates listed above and at least one-two Saturdays or evenings before the trip.
Most work in the course is done in late spring semester
Credit
Undergraduate Business Students
3 credit-hour course (MGT 4950) that counts as a general business elective or towards international business course requirements for most majors.
Graduate Business Students
3-credit hour course (MGT 5950 or PMBA 5950) that counts as MBA General Track or MAcc General Track elective.
Students Outside of the Rollins College of Business
Graduate students sign up for MGT 5950 or PMBA 5950 and undergraduate students sign up for MGT 4950. Check with your major advisor for more information about how this course could count towards your major or program's curriculum requirements. If your advisor or graduate coordinator needs a copy of the course syllabus, contact

[email protected]

.
UTC media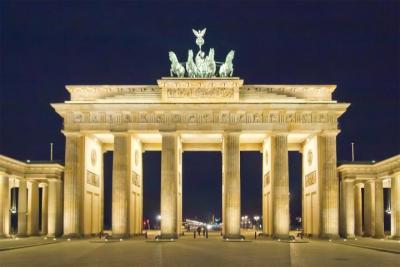 Course Description
With over 80 million people, Germany is the 4th largest economy worldwide in terms of gross domestic product and first in Europe. This course will focus on creating an understanding of the economic, political, cultural and social factors of Germany and how these impact how a business operates in the largest European economy. In addition, Germany's role in the European Union and how the European Union influences business will be detailed.
This course is designed to provide students with a truly real-world experience in international business, where they will gain an understanding of the German culture and learn the challenges and opportunities of doing business in Germany, firsthand. Students will also participate in business visits and discussions with German business leaders and professors, while sharing in a different, and unforgettable cultural experience.
Prerequisites
*No prior business coursework required*
*No German language knowledge needed*
Undergraduate Students
Open to any major with at least junior standing
2.5 minimum GPA
Graduate Students
Open to students in any program
3.0 minimum GPA
Business, University and Cultural Trips (tentative)
Business visits in Wolfsburg, Germany, at companies, including Volkswagen (headquarters) and Jagermeister.
Cultural tours in the German cities of Wolfsburg, Berlin, Potsdam, Marienborn, & Wolfenbuttel (subject to change).
While in Wolfsburg, the group will tour Volkswagen & the Autostadt, and participate in an intercultural dialogue.
The group's Wolfsburg host is Ostfalia University, a UTC and Rollins College of Business international partner university. The group will attend lectures and discussions at Ostfalia during the stay in Wolfsburg.
UTC media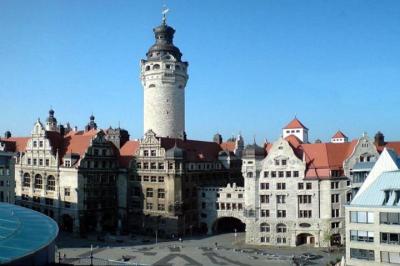 Cost (Approx.)
Program fee (estimated at $2000)- covers lodging, breakfasts, local transportation, tour guide, tours and associated admission fees

Airfare- (estimated $1500 round-trip from Atlanta to Berlin)

Cost of three-hour credit business course

Financial aid can be used to help pay these related course costs. In addition, eligible students may be able to apply for scholarships to assist with the cost of the course.
Contact
Course Application
Submit an Application to Be Considered for this Course: Application
Study Trip Schedule (subject to change)
UTC Table
| Date | Activity |
| --- | --- |
| May 3 | Depart U.S. for Berlin, Germany |
| Day 1- May 4 | Arrive Berlin, Germany |
| Day 2- May 5 | Berlin, Germany Berlin City Tour Berlin Business Visit |
| Day 3- May 6 | Berlin, Germany BMW Motorcycle Factory Visit & Tour |
| Day 4- May 7 | Berlin, Germany Potsdam, Germany Day Trip |
| Day 5- May 8 | Berlin, Germany Visit to Reichstag (German Parliament), East Side Gallery, Berliner Dom (Berlin Cathedral), etc. |
| Day 6- May 9 | Berlin, Germany Free Day to Explore Berlin (or join professor on optional organized day trip to nearby city- additional costs apply) |
| Day 7- May 10 | Ride to top of Berliner Fernsehturm (TV Tower) & visit Berlin Wall Memorial & Museum Arrive Wolfsburg, Germany in late afternoon |
| Day 8- May 11 | Wolfsburg, Germany Introduction to Wolfsburg & Ostfalia University Welcome Dinner |
| Day 9- May 12 | Wolfsburg, Germany Volkswagen Day: Volkswagen Headquarters Tour Autostadt Visit |
| Day 10-May 13 | Wolfsburg, Germany Day Trip to Marienborn, Germany: Visit Historical former border: Marienborn Ostfalia University workshop |
| Day 11- May 14 | Wolfsburg, Germany Day Trip to Wolfenbuttel, Germany: Herzog-August Bibliotek Jagermeister Factory Tour Time to spend in historic distric of town |
| Day 12-May 15 | Joint Lecture: UTC & Ostfalia University Students Intercultural Dialogue Wolfsburg Castle |
| Day 13-May 16 | Depart Wolfsburg early morning by train for Berlin. Leave Berlin for U.S. |