Mexican Culture and How to Do Business in Mexico: Summer 2020
Study Trip Dates: Thursday, August 6 - Saturday, August 15, 2020
UTC media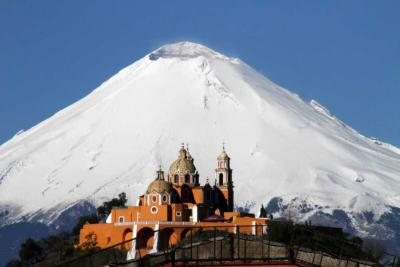 Course Meeting Times
Study trip dates listed above and a couple of sessions before the trip
Credit
Undergraduate Business Students
3 credit-hour course (MGT 4950) that satisfies international course requirement for business majors.
Graduate Business Students
3-credit hour course (MGT 5950) that counts as MBA General Track or MAcc General Track elective.
Students Outside of the Rollins College of Business
Graduate students sign up for MGT 5950 and undergraduate students sign up for MGT 4950. Check with your major advisor for more information about how this course could count towards your major or program's curriculum requirements. If your advisor or graduate coordinator needs a copy of the course syllabus, contact

[email protected]

.
UTC media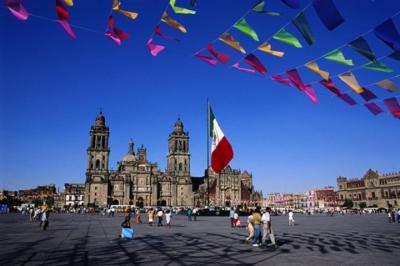 Course Description
With over 127 million people, Mexico is the 11th largest economy worldwide in terms of gross domestic product and second in Latin America. This course will focus on the economic, political, and social issues surrounding Mexico's developing market and its business relations with the United States. This course is designed to provide students with a truly real-world experience in international business and public relations, where they will gain an understanding of the Mexican culture and learn the challenges and opportunities of doing business in Mexico, firsthand. Students will also participate in business visits and discussions with Mexican business leaders and professors, while sharing in a different, and unforgettable cultural experience.
UPAEP, UTC's partner university in Puebla, Mexico, is setting up all cultural and business visits and will be the host to students while on this study trip. Students will stay in UPAEP residence halls and attend specially designed classes and lectures at the University. UPAEP professors will join the UTC course instructor in leading these class sessions.
Comments from previous students
"It's the best way to get a better global understanding of business abroad. The experience was invaluable by adding practicality to theory. Besides the educational benefits, it's just fun. The whole time you don't know you are learning."
"The greatest part of the trip for me was learning not only the Mexican business culture, but being immersed in Mexican culture in general. We toured historic churches and other sites, ate in genuine Mexican restaurants, all while learning how Mexican businesses are different than American businesses."
"The trip to Mexico is a cultural experience everyone should enjoy at least once. Learning about the Spanish-Mexican history of trade with the United States from many years ago to the present, seeing the cultural sites, eating the cuisine of a neighboring country, and meeting people with a different outlook is a very enriching experience. Sign up for the Mexico class today!"
Prerequisites
*No prior business coursework required*
*No Spanish language knowledge needed*
Undergraduate Students
Open to any major with at least junior standing
2.5 minimum GPA
Graduates Students
Open to students from any program
3.0 minimum GPA
UTC media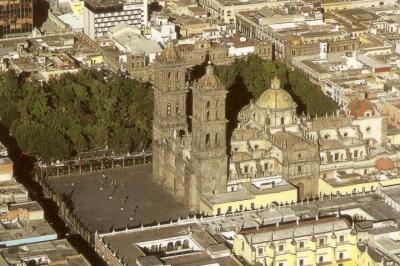 Business, University and Cultural Tours (tentative)
Includes business visits in Puebla, Mexico, as well as cultural tours (Puebla's downtown, Cholula, Mexico City, and the Teotihuacan Pyramids).
Cost (approx.)
Program fee (TENTATIVE: estimated $1990)- covers lodging, breakfasts and lunches, local transportation, tour guide, tours and associated admission fees
Airfare- (estimated $600-$700 from Atlanta)
Cost of three-hour credit business course
Financial aid can be used to help pay these related course costs. In addition, eligible students may be able to apply for scholarships to assist with the cost of the course.
Contact
Course Application
Submit an Application to Be Considered for this Course: Application
Application Deadline: Immediately and until all spaces filled.
Study Trip Schedule (subject to change)
UTC Table
| Date | Activity |
| --- | --- |
| Day 1 | Arrival to Mexico City and Puebla |
| Day 2 | Orientation Session, First Class, UPAEP Puebla University Tour & Welcome Celebration |
| Day 3 | Downtown Puebla Tour |
| Day 4 | Cholula Tour |
| Day 5 | Class, Lunch, and Business Visit |
| Day 6 | Class, Lunch, and Business Visit |
| Day 7 | Class, Lunch, and Business Visit |
| Day 8 | Cultural Trip to Mexico City |
| Day 9 | Cultural Trip to Teotihuacan Pyramids |
| Day 10 | Return trip to U.S. |