Cross-Culture Management in China: Spring 2020
Study Trip Dates: May 3-15, 2020
UTC China Program
This course is part of the UTC China Program, a collaboration between UTC's Department of Social, Cultural, & Justice Studies and UTC's Rollins College of Business. Dr. Zibin Guo, Professor of Anthropology and Dr. Katherine Karl, Professor of Management, are leading the program and each is teaching a course within it. Students may take either course. More information about Dr. Karl's MGT 4950/MGT 5950/PMBA 5950 as well as the program's joint study trip is included below.
Course Meeting Times
Study trip dates listed above and at least one-two Saturdays or evenings before the trip.
Most work in the course is done in late spring semester
Credit
Undergraduate Business Students
3 credit-hour course (MGT 4950) that counts as a general business elective or towards international business course requirements for most majors.
Graduate Business Students
3-credit hour course (MGT 5950 or PMBA 5950) that counts as MBA General Track or MAcc General Track elective.
Students Outside of the Rollins College of Business
Graduate students sign up for MGT 5950 or PMBA 5950 and undergraduate students sign up for MGT 4950. Check with your major advisor for more information about how this course could count towards your major or program's curriculum requirements. If your advisor or graduate coordinator needs a copy of the course syllabus, contact

[email protected]

.
UTC media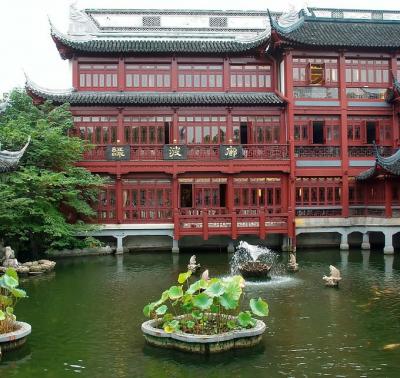 Course Description
This course focuses on creating an appreciation of the complexities of operating a business in a foreign context and understanding the economic, political, cultural and social factors at the international level. This course provides students with a truly real-world experience in international business, where they will gain an understanding of other cultures and learn the challenges and opportunities of doing business outside the United States. Students will also participate in business visits and discussions with international business leaders and professors while sharing in a different and unforgettable cultural experience. International travel required.
Prerequisites
*No prior business coursework required*
*No Chinese language knowledge needed*
Undergraduate Students
Open to any major with at least junior standing
2.5 minimum GPA
Graduate Students
Open to students in any program
3.0 minimum GPA
Business, University and Cultural Trips (tentative)
Overnight stays and cultural tours in the Chinese cities of Nanjing, Shanghai, Shangqui, & Xi'an.
Business visits in the Chinese cities of Shanghai, Shangqui, & Xi'an.
University visits to Shangqui Normal University (Shangqui, China) and Hohai University (Nanjong, China).
UTC media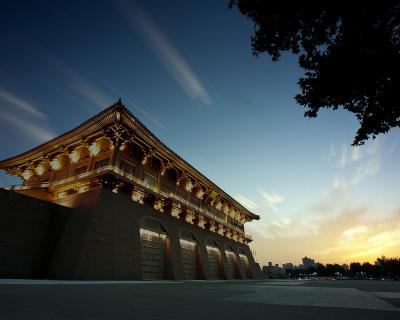 Cost (Approx.)
Program fee (estimated at TBA)- covers lodging, breakfasts, local transportation, tour guide, tours and associated admission fees

Airfare- (estimated TBA)

Cost of three-hour credit business course

Financial aid can be used to help pay these related course costs. In addition, eligible students may be able to apply for scholarships to assist with the cost of the course.
Contact
Course Application
Submit an Application to Be Considered for this Course: Application
Study Trip Schedule (subject to change)
UTC Table
| Date | Activity |
| --- | --- |
| May 3 | Depart U.S. for Shanghai, China |
| Day 1- May 4 | Arrive Shanghai, China |
| Day 2- May 5 | Shanghai, China Shanghai City Tour Includes visits to Yuyuan Graden, Shanghai Tower, Shanghai Urban Planning & Exhibition Center, French Concession Welcome Dinner (Chinese family style) |
| Day 3- May 6 | Shanghai, China Cultural Immersion- Explore Shanghai! Includes visits to Jade Buddha Temple, The Bund, Nanjing Road, Shanghai Museum Business Visit |
| Day 4- May 7 | Farewell to Shanghai/Transfer to Xi'an Flight from Shanghai to Xi'an Cultural Immersion- Visit the Terra Cotta Warriors Museum in Xi'an, China |
| Day 5- May 8 | Xi'an, China Spend a free day exploring Xi'an! |
| Day 6- May 9 | Farewell to Xian/Transfer to Shangqui Transfer to Shangqui via traing Business Visit in Shangqui |
| Day 7- May 10 | Shangqui, China Cultural immersion in Shangqui Includes visits to Yingtian Academy, Zhang xun Temple |
| Day 8- May 11 | Shangqui, China Visit to Shangqui Normal University Business Visit |
| Day 9- May 12 | Farewell to Shangqui/Transfer to Nanjing Cultural Immersion in Nanjing Includes visits to Dr. Sun Yat-sen's Mausoleum, Ming Xiaoling Mausoleum |
| Day 10-May 13 | Nanjing, China Visit to Hohai University |
| Day 11- May 14 | Farewell to Nanjing/Farewell Dinner Enjoy a free day to explore Nanjing! Group Farewell Dinner (Chinese family style) |
| Day 12-May 15 | Return Home Coach transfer to airport for travel back to U.S. |
| POST-STUDY TRIP May 16-May 18 | OPTIONAL POST-STUDY TRIP: GREAT WALL OF CHINA (extra costs apply) Transfer from hotel to train station for train from Nanjing to Beijing Tour of Mutianyu Great Wall with roundtrip cable car Two nights (twin occupancy) |