Doing Business in the Balkans: Spring 2020
"It's the best way to get a better global understanding of business abroad. The experience was invaluable by adding practicality to theory. Besides the educational benefits, it's just fun. The whole time you don't know you are learning."

—Rollins College of Business International Business Experience Student
Study Trip Dates: May 3-17, 2020
UTC media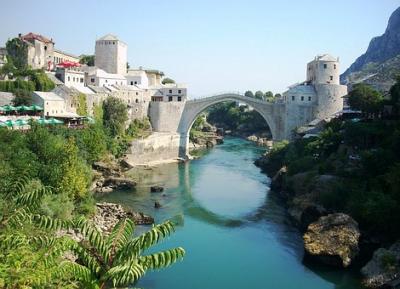 Credit
Undergraduate Business Students- 3 credit-hour course (MGT 4950) that counts as a general business elective or towards international business course requirements for most majors.
Graduate Business Students- 3-credit hour course (MGT 5950 or PMBA 5950) that counts as MBA General Track or MAcc General Track elective.
Students Outside of the Rollins College of Business: Graduate students sign up for MGT 5950 or PMBA 5950 and undergraduate students sign up for MGT 4950. Check with your major advisor for more information about how this course could count towards your major or program's curriculum requirements. If your advisor or graduate coordinator needs a copy of the course syllabus, contact

[email protected]

.
Course Application
Submit an Application to Be Considered for this Course: window to apply has expired.
UTC media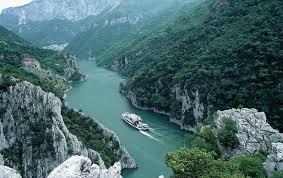 Course Overview
During the past decade, the Balkans region has made tremendous progress, moving from war to peace, from disintegration to cooperative development, and has implemented democratic and economic reforms on the path to a Euro-Atlantic future. This course will focus on creating an understanding of the economic, political, cultural and social factors in the Balkans. During the international trip, several countries will be explored and considered as a business location, including Albania, Bosnia & Herzegovina, Croatia, Kosovo, Montenegro, Republic of North Macedonia, & Serbia.
This course is designed to provide students with a truly real-world experience in international business, where they will gain an understanding of the Balkan culture and learn the challenges and opportunities of doing business in the Balkans. Students will also participate in business visits and discussions with business leaders and professors, while exploring the story of the countries and cities visited with all of their intrigue, rich culture, diverse architecture and beautiful nature.
Prerequisites
*No prior business coursework required*
*No foreign language knowledge needed*
Undergraduate Students
Open to any major with at least junior standing
2.5 minimum GPA
Graduate Students
Open to students from any program
3.0 minimum GPA
UTC media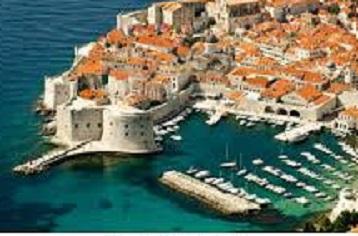 Business and Cultural Trips
Includes business, university, and cultural visits. Cities visited include Tirana & Valbona (Albania); Mostar & Sarajevo (Bosnia & Herzegovina); Dubrovnik (Croatia); Prizren (Kosovo); Skopje (Republic of North Macedonia); Budva & Kotor, (Montenegro), & Belgrade (Serbia).
Most evenings are free time for students.
Cost (estimated)
Program fee-(TBA)- covers lodging, breakfasts and lunches, ground coach transportation, tour guide, tours and associated admission fees
Airfare- (estimated $1300-$1500 from Atlanta)
Cost of three-hour credit course
Financial aid can be used to help pay these related course costs. Scholarships may be available for qualified students.
UTC media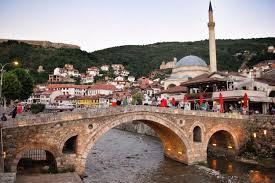 Contact Us
Study Trip Schedule (subject to change)
UTC Table
| Date | Activity |
| --- | --- |
| May 3 | Fly from US to Tirana (Albania) |
| DAY 1-May 4 | Arrive Tirana (Albania) |
| DAY 2-May 5 | Tirana (Albania)—Budva (Montenegro) |
| DAY 3-May 6 | Budva (Montenegro)—Kotor (Montenegro)—Budva (Montenegro) |
| DAY 4-May 7 | Budva (Montenegro)—Dubrovnik (Croatia) |
| DAY 5-May 8 | Dubrovnik (Croatia)—Mostar (Bosnia & Herzegovina) |
| DAY 6-May 9 | Mostar (Bosnia & Herzegovina)—Sarajevo (Bosnia & Herzegovina) |
| DAY 7-May 10 | Sarajevo (Bosnia & Herzegovina) |
| DAY 8-May 11 | Sarajevo (Bosnia & Herzegovina)—Belgrade (Serbia) |
| DAY 9-May 12 | Belgrade (Serbia) |
| DAY 10-May 13 | Belgrade (Serbia)—Skpoje (Republic of North Macedonia) |
| DAY 11-May 14 | Skpoje (Republic of North Macedonia)—Prizren (Kosovo)—Valboa (Albania) |
| DAY 12-May 15 | Valbona (Albania)—Tirana (Albania) |
| DAY 13-May 16 | Tirana (Albania) |
| DAY 14-May 17 | Tirana (Albania)- transfer to Tirana airport for departure flights to U.S. |