Health Insurance for International Students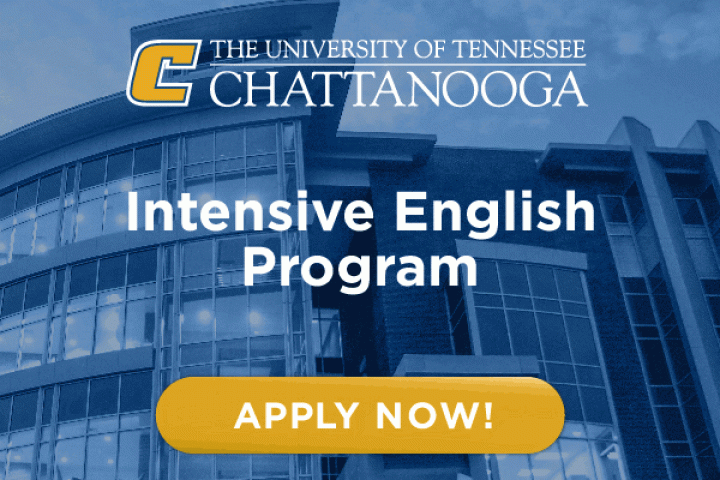 Apply Now!
Intensive English Program
"A Place to Go in 2018" -The New York Times
Recommended by 98% of students
All classes on campus
All international students at UTC must obtain health insurance to be protected against any potential health care costs while studying at UTC.
All international students are automatically enrolled in the UTC Student Health Insurance program.
Insurance program enrollment occurs on a per semester basis.
Complete information about UTC student health insurance is available here.
Health insurance cards can be printed here. (Click on "Create Account" and register with your first name, last name, date of birth and UTC email).
The health insurance fee is subject to change at the beginning of each academic year.
The health insurance fee is lower in Summer term than in Fall and Spring semesters, as the summer term is slightly shorter.
Student can request a refund if they have to leave the country early.

Health Insurance Waiver
ESL students may request to waive the cost of UTC student health insurance if they have obtained other insurance coverage before the waiver request deadline.
The purchased insurance must meet the university-mandated health coverage criteria:
Unlimited medical coverage (MUST include preventive AND emergency care).
Coverage for pregnancy cannot be excluded.
Deductible not to exceed $500 per accident/illness.
Repatriation coverage of at least $20,000. Medical evacuation coverage of at least
A waiting period for pre-existing conditions of less than 13 months.
Requires student to pay less than 25% per accident/illness.A.M. Best
Rating of "A- "or better or Standard & Poor's Rating of "A+" or better.
All information must be provided in English and US Dollars.
Coverage period is dated as required.
If ESL students select to purchase alternative health insurance, they must submit: 1) a completed waiver request form (all students will receive an email with a link to an online form), 2) proof of insurance (e.g. a copy of their insurance card), 3) a copy of their insurance policy/brochure.
If an international ESL student decides to enroll in one semester only and does not want health insurance coverage for the period between the terms, they can request to be refunded for that period. The refund amount will be based on the number of weeks or days left until the end of the coverage period. Please note that the refund process may take over 14 days. All refund request must be submitted at least 14 days before the end of the term. For more information on the refunds policy, email us at [email protected].
Click below to fill out the online waiver.
| | | |
| --- | --- | --- |
| Term | Coverage dates and deadlines | Cost |
| Fall 2021: | August 1, 2021 - December 31, 2021 | $1000 |
| Deadline for Fall 2021 waivers | August 23, 2021 at 8 a.m. | |
| Fall Part II (ESL only): | October 1, 2021 - December 31, 2021 | $600 |
| Deadline for Fall 2021 Part II waivers | October 4, 2021 at 8 a.m. | |
| Spring 2022: | January 1, 2022 - May 7, 2022 | $850 |
| Deadline for Spring 2022 waivers | January 19, 2022 at 8 a.m. | |
| Spring Part II (ESL only): | March 1, 2022 - May 7, 2022 | $450 |
| Deadline for Spring 2021 Part II waivers | March 8, 2022 at 8 a.m. | |
| Summer 2022: | May 8, 2022 - August 9, 2022 | $650 |
| Deadline for Summer 2022 waivers | May 17, 2022 at 8 a.m. | |
| Summer Part II (ESL only): | June 29, 2022 - August 9, 2022 | $300 |
| Deadline for Summer 2022 Part II waivers | June 28, 2022 at 8 a.m. | |