A WCTL Certificate Series for Transformative Teaching
Tired of generic "how-to" teaching tips? Would you like to innovate your teaching without leaving your discipline behind? The iDEAs certificate series may be for you!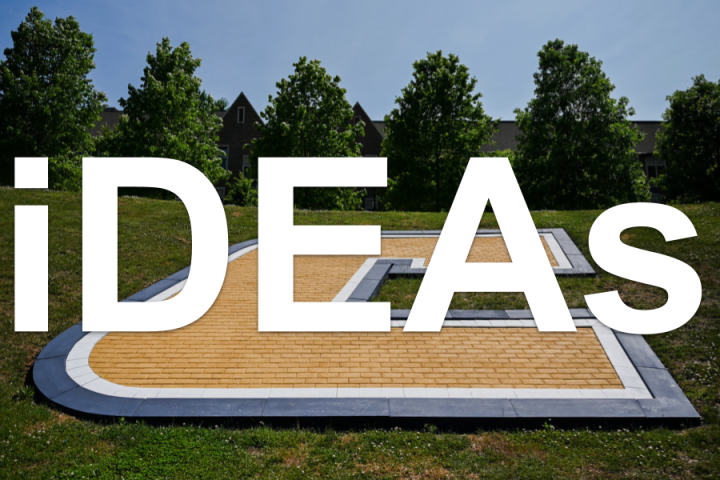 What is the iDEAs certificate series?
Self-Paced Modules: Open to all UTC faculty and staff, iDEAs is a modular certificate series of 8 modules on innovative teaching that can be done that can be done in full or in part, in any order, and at your own pace. The modules cover over 70 subtopics!
Features: iDEAs features presentations by seasoned UTC faculty members, stand-alone modules on innovative teaching practices, and resource links for your course design and development.
UTC Informed: The iDEAs certificate series is based on resources developed for WCTL's Teaching and Learning Institute and the Faculty Fellows in Course Development Program.
What does iDEAs mean?
Instructor Inspired
innovate Design Educate Activate stimulate
Student Focused
inquire Discover Explore Analyze succeed
Global Outlook
inclusive Diverse Experiential Aware socially-conscious
What module topics are covered in iDEAs?
Retention and Success: Using Canvas Tools and Learning Technologies Effectively  
Creating Engaged and Active Learning Environments 
The Science of Learning: How Brains Learn 
Equity-Oriented Pedagogy: Utilizing UDL and Accessibility
The Diverse Classroom: Race, Inclusion, Mental Health, First-Gen
Experiential and Community-Based Learning
Library-Based Learning Activities and Resources
Is this series practical?
As you proceed through a course module, you will not only discover new innovative teaching practices, but you will also develop materials you can use right away in your courses.
Are certifications available?
Area Specialist: To receive your Area Specialist badge for a module, you must work through all of the module's content, upload a video post in a discussion board that presents an overview of the materials you develop in light of the module, and wait for a facilitator to approve the post. Once the module work is complete, you will receive an iDEAs Area Specialist badge. When you earn a badge you will receive an email from Badgr.
Master Teacher: Those who successfully complete all 8 modules will receive the iDEAs Master Teacher certificate.
How Can I Highlight my New Credentials
Share Your Accomplishments: You can easily download or share your Area Specialist badges and Master Teacher certificate on LinkedIn, Facebook, and Twitter. Once you have completed a module, click on 'Badges' in the course menu, click on the badge, and then choose how you would like to share it.
List Professional Activities: You can also add your badges and certificate to your list of professional development for review, tenure, and promotion. To do this, login into Faculty Success (formerly Digital Measures) and create a new entry for each Area Specialist badge under 'Professional Development Activities'. For the Master Teacher certificate, add a new entry under 'Licensures and Certifications'. To obtain a link to your badges to add to Faculty Success, go to the email sent by Badgr when you receive the badge and click on the image of the badge. You can then copy and paste the URL from that page into the description text boxes in Faculty Success.
How Do I Register?
After you register (form link below), you will have access to the 8 modules. A staff member from the Walker Center for Teaching and Learning will contact you to schedule a brief orientation and serve as support as you proceed through your chosen module(s).
Register: iDEAs Certificate Series Registration Form
Further Information