Project-Based Instruction
Foundations of project-based, case-based, and problem-based learning environments; principles of project-based curriculum development in mathematics and science education; classroom management and organization of project-based learning classrooms. Field component. No credit toward Education degree. Every semester. Prerequisites: university, STEM, and major department grade point averages of at least 2.75; STEM 3020 with a minimum grade of C or STEM Education program Co-Director approval. Admission to the STEM Education program.
---
In PBI, you'll have the opportunity to teach a four-day lesson and create a Unit of lesson plans that revolve around a driving question.
UTC media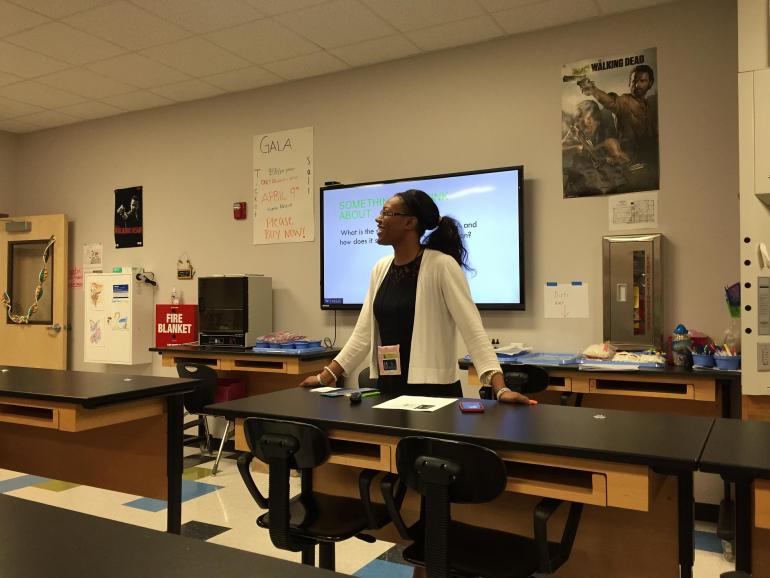 Description
Katrina McCrackin used gummy bears to teach a biology lesson in a local high school.
UTC media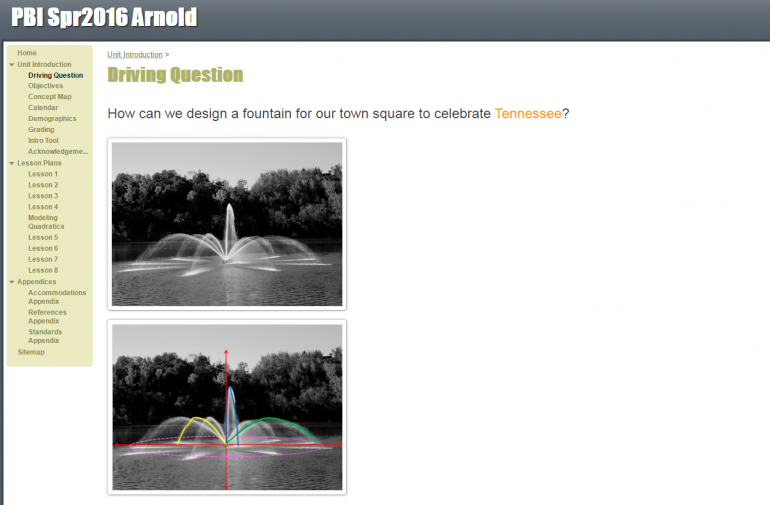 Description
Kelsey Arnold used images to model the driving question of her unit.
UTC media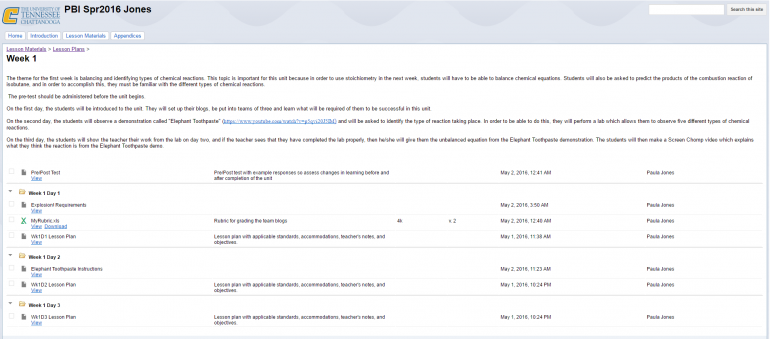 Description
Paula Jones organized her lesson plans and materials in weekly folders.