The Run the World Luncheon is a professional networking event designed to connect UTC students to campus to share their leadership experiences and provide insight from their collegiate and career journeys. This year's mentors are an inspiring group of women who graduated from UTC and chose to continue to lend their talents to the University as employees. They are all committed to impacting the lives of young women through leadership, service and mentoring.
Run The World Luncheon
When: March 29, 2023
Time: 12:00pm - 2:00 pm (Doors open at 11:00am)
Run the World registration opens on March 1st, 2023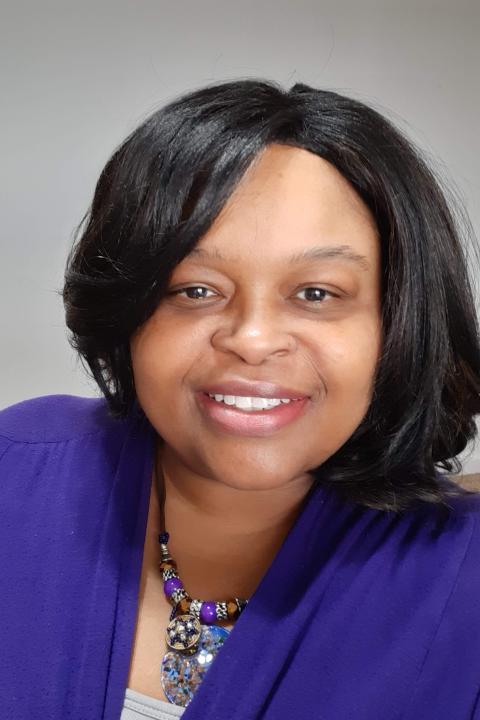 Dr. Sandra C. Affare
Dr. Sandra C. Affare began her pursuit of excellence at the University of Tennessee at Chattanooga (UTC) where she earned both her Bachelor of Science in Engineering and Master of Business Administration. She obtained her Doctorate in Industrial and Systems Engineering with a concentration in Engineering Management from the University of Tennessee at Knoxville. Dr. Affare is an Assistant Adjunct Professor in the Engineering Management and Technology Department in UTC's College of Engineering and Computer Science.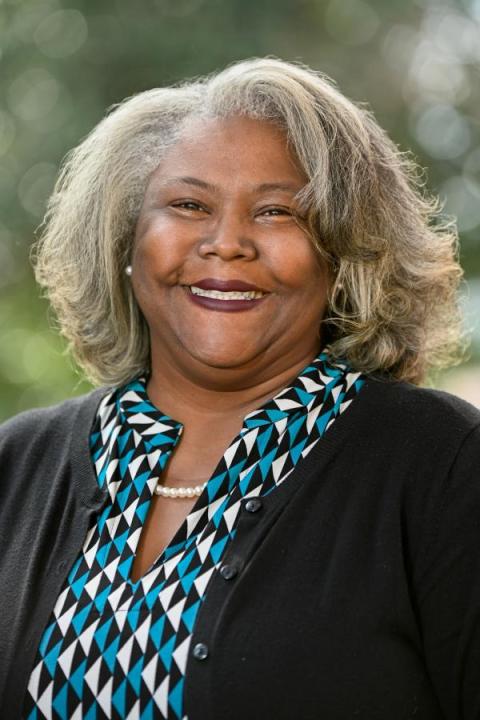 Twyler Boykin
Twyler Boykin is a native of Rome, Georgia and a graduate from the University of Tennessee at Chattanooga. She holds a Bachelor of Science in both Psychology and in Recreation Specialist: Secondary Education Non-Teaching, as well as a Master of Science in Psychology with a concentration in School Psychology. She holds memberships with Tennessee TRIO, and the Southeastern Association of Opportunity Program Personnel. She is also a Diamond Life Member in Delta Sigma Theta Sorority, Inc.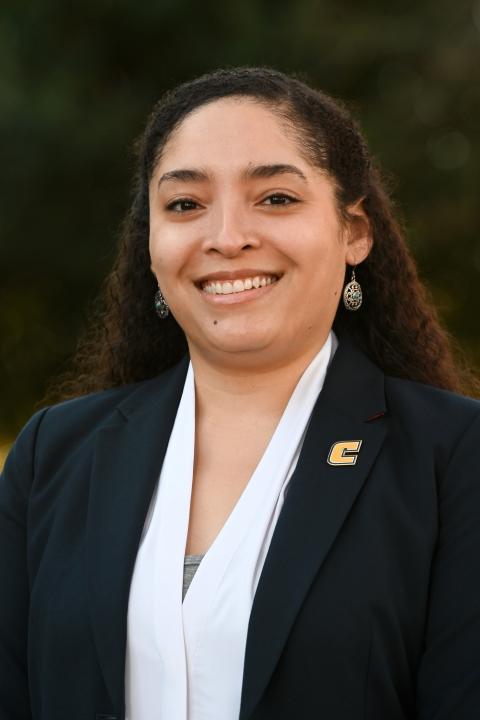 Endia Butler
Endia Butler serves as the Assistant Director of Professional Development for the Center for Career and Leadership Development at the University of Tennessee at Chattanooga (UTC). Endia holds a Bachelor of Arts and a Master of Business Administration from UTC. She is passionate about researching and developing programming around the personal and professional development of students from underrepresented groups. Endia has been recognized for her extraordinary commitment to student success at UTC through awards such as the Chancellor's Blue-Ribbon Award and the All-Southern Conference Staff Award. In her free time, she enjoys traveling and is an avid LEGO collector.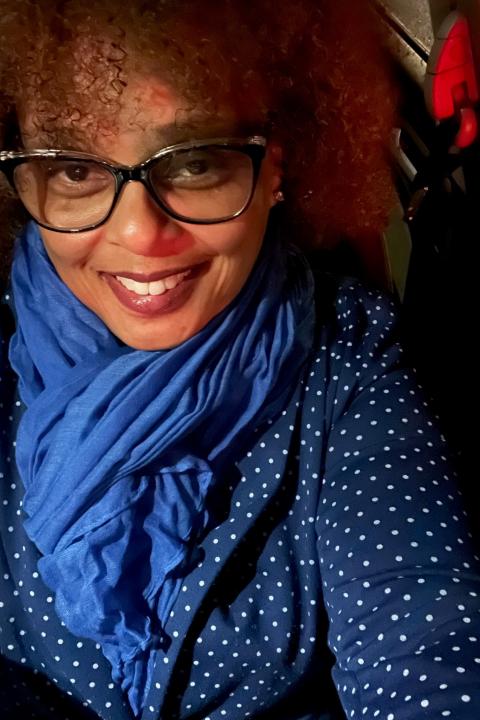 Deanna Cameron
Deanna Cameron is a graduate of Brainerd High School. She attained her degree in Business Management from the University of Tennessee at Chattanooga (UTC). Although she has lived most of her life in Chattanooga, she loves to travel to explore new environments and engage in new experiences. One of her favorite hobbies is baking sweets for her family and friends. She is the oldest sibling of three and a Mimi to two granddaughters.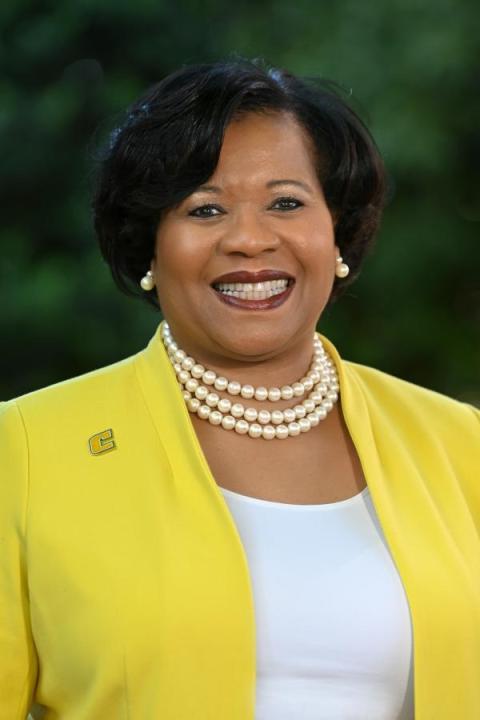 Janice Cosey
Janice Cosey is originally from Memphis, Tennessee. She is a 1997 graduate of The University of Tennessee at Chattanooga with a degree in Business Administration: Office Management. She previously worked at UTC from 1987-1999 in several capacities prior to joining Clark Atlanta University as Student Accounts Manager. Janice later served as Student Accounts Director at Virginia College. Prior to returning to UTC in May 2021, she served as a Senior Account Executive for United Parcel Service (UPS). She has come full circle in the role of Bursar because this is her "dream" job.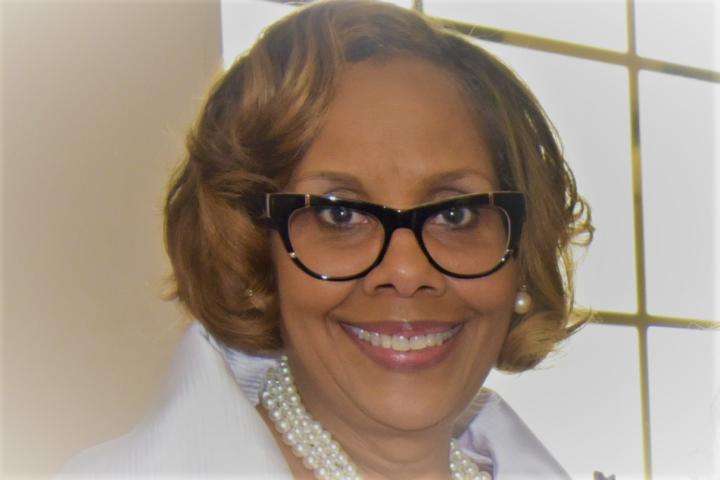 Amy Davis
Amy Rice Davis grew up in South Pittsburg, TN, home of the National Cornbread Festival. She graduated from the University of Tennessee at Chattanooga (UTC) in May 1987 with a Bachelor of Social Work Degree. Amy later attended Southern Illinois University at Carbondale, earning a Master of Science in Education Degree with a concentration in College Student Personnel. Amy has built her professional career at UTC doing what she loves: guiding and assisting students and watching them receive their degree on graduation day. Amy is currently the chapter president of the Chattanooga Alumnae Chapter of Delta Sigma Theta Sorority, Inc. She also serves as one of the advisors for the Theta Rho Chapter of Delta Sigma Theta Sorority, Inc. at UTC. Amy has one child, Adam. Adam is a graduate of the University of Tennessee at Knoxville. Amy loves to travel, go to the movies, and spend time with family and her closest friends whom she met at UTC.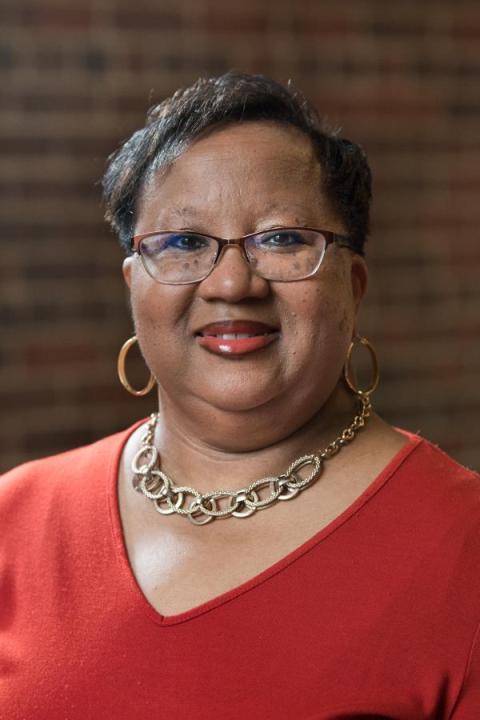 Jina Johnson
Jina Johnson, a native of Chattanooga and former graduate from Brainerd High School, graduated from The University of Tennessee at Chattanooga in 1986 with a bachelor's degree in office administration: Business Management. As a student, Jina was a member of the Zeta Iota Chapter of Sigma Gamma Rho Sorority Inc. Jina has been working for UTC since 1983, where she first began as a student worker. She has been in the UTC Human Resources department since 1986.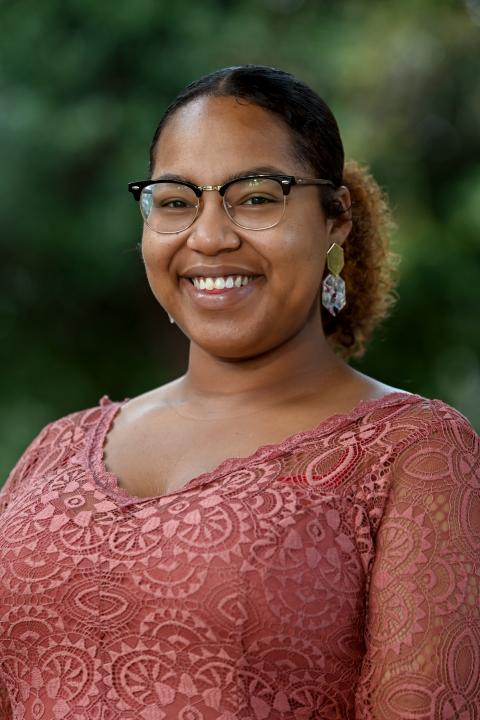 Akeyla Madison
Akeyla Madison is a native of Johnson City, TN. She is a double alumnus from the University of Tennessee at Chattanooga where she received her bachelor's degree in psychology with a minor in Family and Child Studies in May of 2018, and her Master of Education: Clinical Mental Health Counseling degree in August of 2022. Akeyla has worked with the UTC Counseling Center for two years. First as an intern, and currently as the Diversity Initiative and Outreach Coordinator and therapist. She is currently working towards becoming a licensed therapist. Akeyla has a one-year-old daughter, Azariah, and says that she has enjoyed "almost" every second of motherhood. She explains motherhood has been "her most rewarding challenge yet".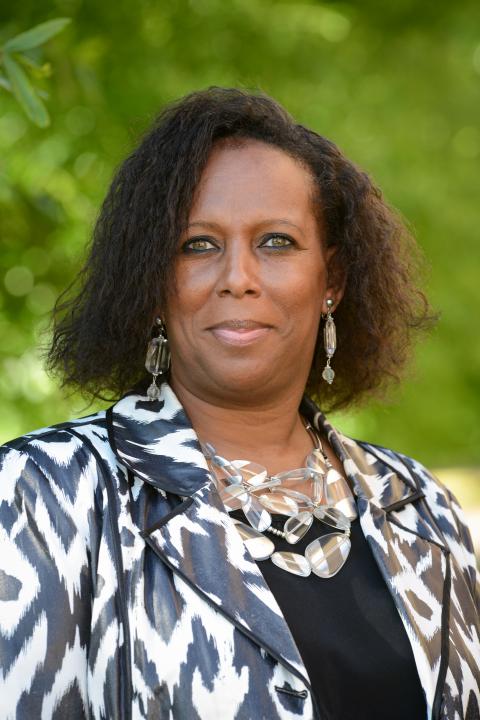 Vanasia Parks
Vanasia Parks is a native of Chattanooga, Tennessee, a 1979 graduate of Brainerd High School, and a 1983 graduate of The University of Tennessee at Chattanooga, with a Bachelor of Science concentration in Business Management. Vanasia has worked at UTC for the past 40 years in various capacities including: serving as Staff Account, Assistant Bursar, Bursar, Director of Disbursements, Assistant Vice Chancellor, Associate Vice Chancellor, and currently, Sr. Associate Vice Chancellor for Business Services. This includes: Accounting Services, The McKenzie Arena, The Office of The Bursar, Travel, Account Payables, and Parking Payment Operations. She is a graduate of Leadership Chattanooga, a Life Member of Alpha Kappa Alpha Sorority, Inc., a member of the UTC Accounting Board, and serves on several committees at UTC. Vanasia enjoys a challenge and prides herself on finding a solution to the problem. After the loss of her only child, her passion has been spending time with her grandkids and providing them with all that she can offer. She is often "Paying It Forward" because she says she has been so blessed. Vanasia loves working with students, parents, faculty, staff, and alumni.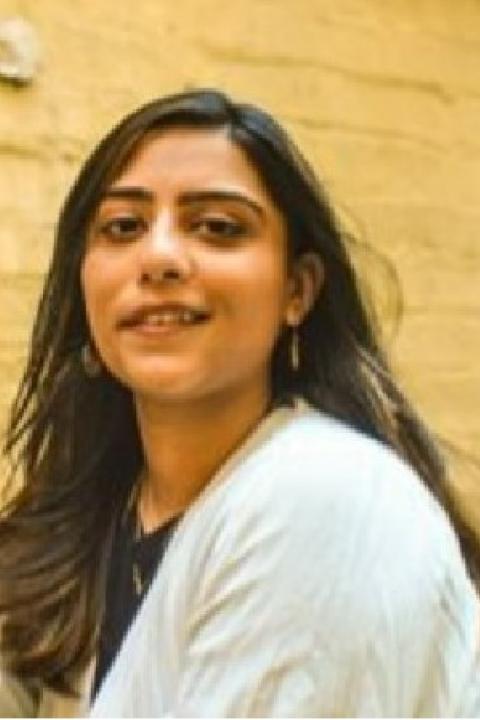 Iqra Sheikh
Iqra Sheikh serves as the Office of Multicultural Affairs Coordinator. She received her bachelor's degree in Exercise Science from The University of Tennessee at Chattanooga in 2020, as well as her master's in public health in 2022. She was born and raised in Chattanooga and enjoys giving back to UTC through her role in working with students from various backgrounds. In her free time, Iqra enjoys working out, reading, cooking, and spending time with her family.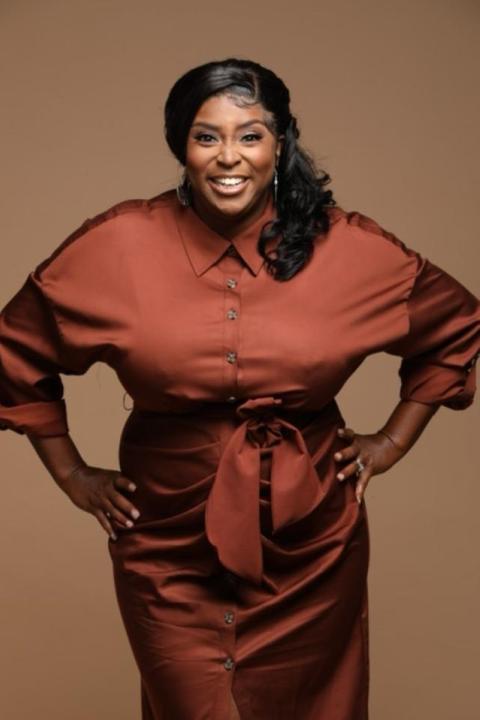 Brandalyn Shropshire
Brandalyn is the Associate Director of Engagement in the Undergraduate Admissions Office. She received her Bachelor of Arts in Communications from The University of Tennessee at Chattanooga. Currently, she is working to complete her master's in English: Creative Writing. Brandalyn is also a humorist, writer, and actress. She believes people should always get their SHINE On, by deciding to Stop Holding in Negative Energy.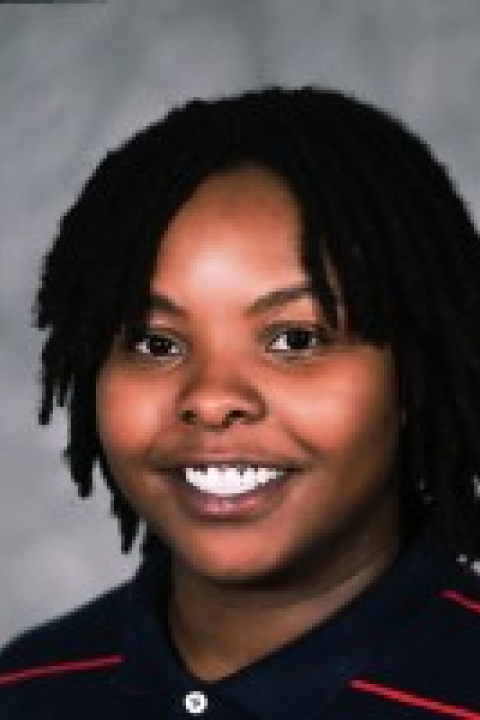 April Wilson
April Wilson is the Director of Field Education and Associate Lecturer for The University of Tennessee at Chattanooga's Social Work Program. April obtained her BSW from UTC in 2011 and her MSW from Southern Adventist in 2013. For six years, April worked primarily with survivors of intimate partner violence, sexual assault, elder abuse, human trafficking, and those experiencing homelessness. April has served as a field instructor for multiple universities and currently works with students in both graduate and undergraduate programs at UTC. During her free time, April enjoys spending time with her fun-loving and free-spirited son, Jameson.