Basic Elements of Critical Thinking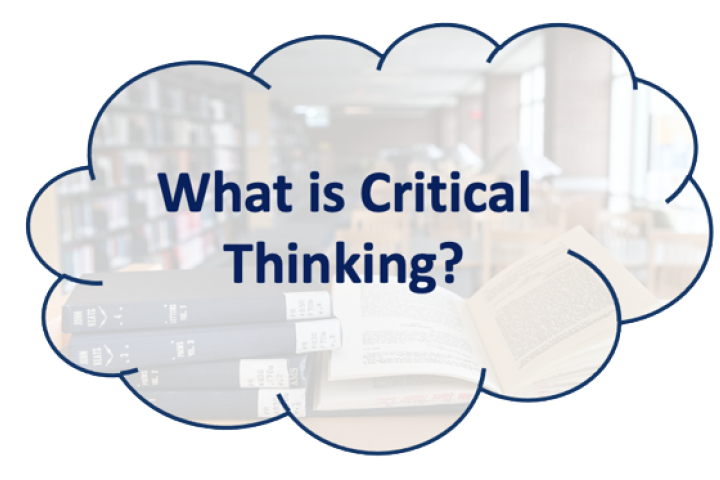 A set of information and beliefs, generating and processing skills, and the habit of using those skills to guide behavior.
Critical thinkers:
Ask questions

Gather relevant information

Think through solutions and conclusions 

Consider alternative systems of thought

Communicate effectively
They're willing to admit when they're wrong or when they don't know the answer, rather than digging into a gut reaction or emotional point of view.
7 Habits of Critical Thinkers
Truth-Seeking
Ask questions and follow the evidence
Judicious
Able to make judgements amid uncertainty
Inquisitive
Strive to be well-informed on a wide range of topics
Confident in Reasoning
Trustful of own skills to make good judgements
Systematic
Organized and thoughtful problem solving
Analytical
Identify potential consequences of decisions
Open-Minded
Tolerant of different views and sensitive to own biases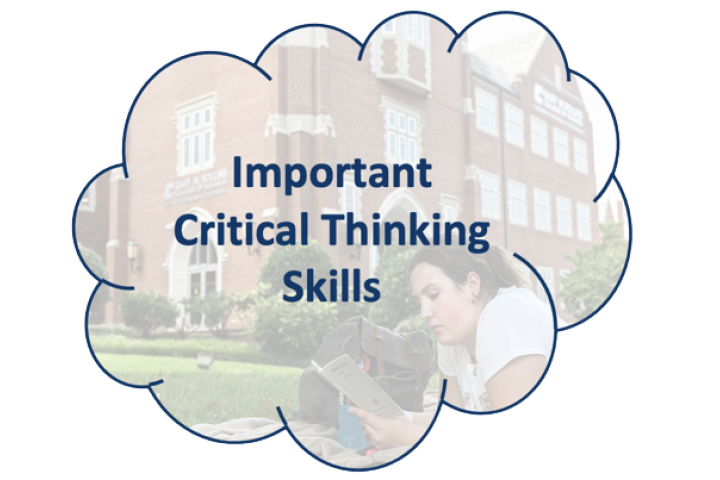 While there is no official standard list of the skills that make up critical thinking, here is the list of core characteristics that we like best!
Interpretation
Recognizing a problem and describing it without bias​

Distinguishing the main idea from a text​

Constructing a tentative categorization or organization structure​

Clarifying the meaning of a sign, chart, or graph
Analysis
Identifying similarities and differences between two approaches to a solution

Isolating the main claim made in an editorial or statement and tracing it back to the supporting reasons for that claim
Evaluation
Judging an author or speaker's credibility​

Determining whether the evidence at hand supports the conclusion being drawn

Recognizing whether an argument's conclusion follows with certainty or confidence from its premises
Inference
Identifying the implications of the position someone is advocating

Predicting what will happen next in a given situation

Developing a workable plan to gather information to resolve an uncertainty
Explanation
Constructing a chart or graph to organize your findings​

Stating research results and describing the required methods and criteria

Citing the evidence that led you to accept or reject another person's position on an issue
Self-Regulation
Checking for understanding of an author or speaker without injecting your own views and ideas

Reminding yourself to separate personal opinions and assumptions from those of the author of a text

Reconsidering your interpretation in view of new analyses or facts or errors discovered in your work
Sources
Facione, P. A. (1998). Critical thinking: What it is and why it counts. Millbrae. California Academic Press. Haziran, 13, 2009. Retrieved from https://www.academia.edu/download/71022740/what_why98.pdf
Facione, P. A., Gittens, C. A., Facione, N. C. (2016). Cultivating a critical thinking mindset. Academia. Edu. Weekly Digest, 28. Retrieved from http://go.roguecc.edu/sites/go.roguecc.edu/files/users/MWeast/Cultivating+A+Positive+Critical+Thinking+Mindset_0.pdf
The Foundation for Critical Thinking. (2019). Defining critical thinking. Retrieved January 24, 2022, from https://www.criticalthinking.org/pages/defining-critical-thinking/766
Vaughn, L. (2015). The power of critical thinking: Effective reasoning about ordinary and extraordinary claims (5th ed.). New York: Oxford University Press.