UTC media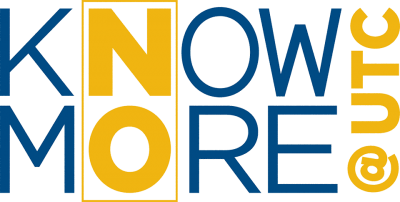 Know More @ UTC is a comprehensive and collaborative prevention and education program about sexual assault, sexual harassment, dating violence, domestic violence and stalking.
Questions about Know More @ UTC?
If you have any questions, comments or concerns about Know More at UTC, please contact UTC's Interim Title IX Coordinator, Jim Hicks, at 423-425-4761 or [email protected].
---
2021-2022 Know More Events and Initiatives
Coming Fall 2021
New consent T-shirts in 10 different designs as a part of our consent campaign. 3000 T-shirts will be distributed during the fall semester. Follow the Center for Wellbeing on Instagram for more information.
---
Online Training Modules
Incoming UTC students (freshmen, transfer, and new graduate students) are required to complete Everfi's Sexual Assault Prevention program prior to the first day of classes: August 16, 2021. Invitations to complete the program will be sent to your official UTC email (mocs.utc.edu) in mid-July.