UTC media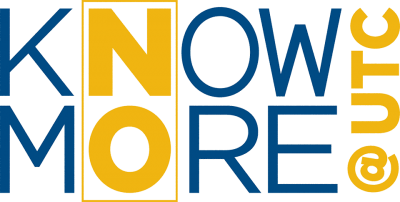 Know More @ UTC is a comprehensive and collaborative prevention and education program about sexual assault, sexual harassment, dating violence, domestic violence and stalking.
Questions about Know More @ UTC?
If you have any questions, comments or concerns about Know More at UTC, please contact UTC's Title IX Coordinator, Anitra Barrett, at [email protected] or (423) 425-4255
---
Online Training Modules
Incoming UTC students (freshmen, transfer, and new graduate students) are required to complete an online Title IX Education and Prevention program by the beginning of their first academic semester at the University. Invitations to complete the program will be sent to your official UTC email (mocs.utc.edu) account prior to beginning your first semester.