18th Annual River Cities I-O (RCIO) Psychology Conference
UTC media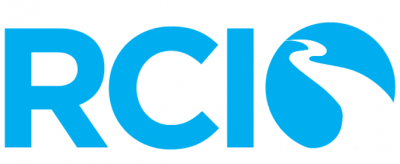 Exploring the changing nature of work
October 14 and 15, 2022
The UTC Master's of Science program in Industrial-Organizational (I-O) Psychology invites you to participate in the 18th Annual River Cities I-O (RCIO) Psychology Conference. We look forward to welcoming you back to a fully in-person conference event that promises to be engaging, relevant, and memorable. This year we will be exploring aspects of the many ways in which work is changing. This is not just related to the recent COVID pandemic, but also due to major shifts due to technology, changing demographics, and social and economic demands. As always, we will be exploring many aspects of this thematic domain.
The RCIO conference is a highly professional, yet student- and practitioner-friendly event that provides a positive, encouraging, and up-to-date applied educational experience. Our objective is to make the RCIO Conference Series the most rewarding mini-conference experience you can have each year. Learn more about this conference series by exploring this website and our archives. You can also get a sense for the feel and experience of RCIO by reading a letter of support written by the late and truly great Dr. Paul Muchinsky (click here).
Thank you to all individuals and organizations who have donated to support the RCIO conference series over the years. Special thanks to the following major and consistent donors:
UTC I-O alumni and friends (2016-2021)
MTSU's COHRE (2015-2020)
Unum (2015, 2019)
HumRRO (2019)
Shaw Floors (2016-2018)
TVA (2015, 2017)
HealthSouth (2017)
First Tennessee Bank (2017)
---
The River Cities I-O Psychology (RCIO) Conference Series is an annual outreach and education initiative managed by UTC's M.S. degree program in Industrial and Organizational (I-O) Psychology. Click the "RCIO" button on the left navigation bar and follow the links for direct access to more info about RCIO past and present. If you're interested in learning more about past RCIO events, please check out the RCIO Conference Proceedings.