UTC media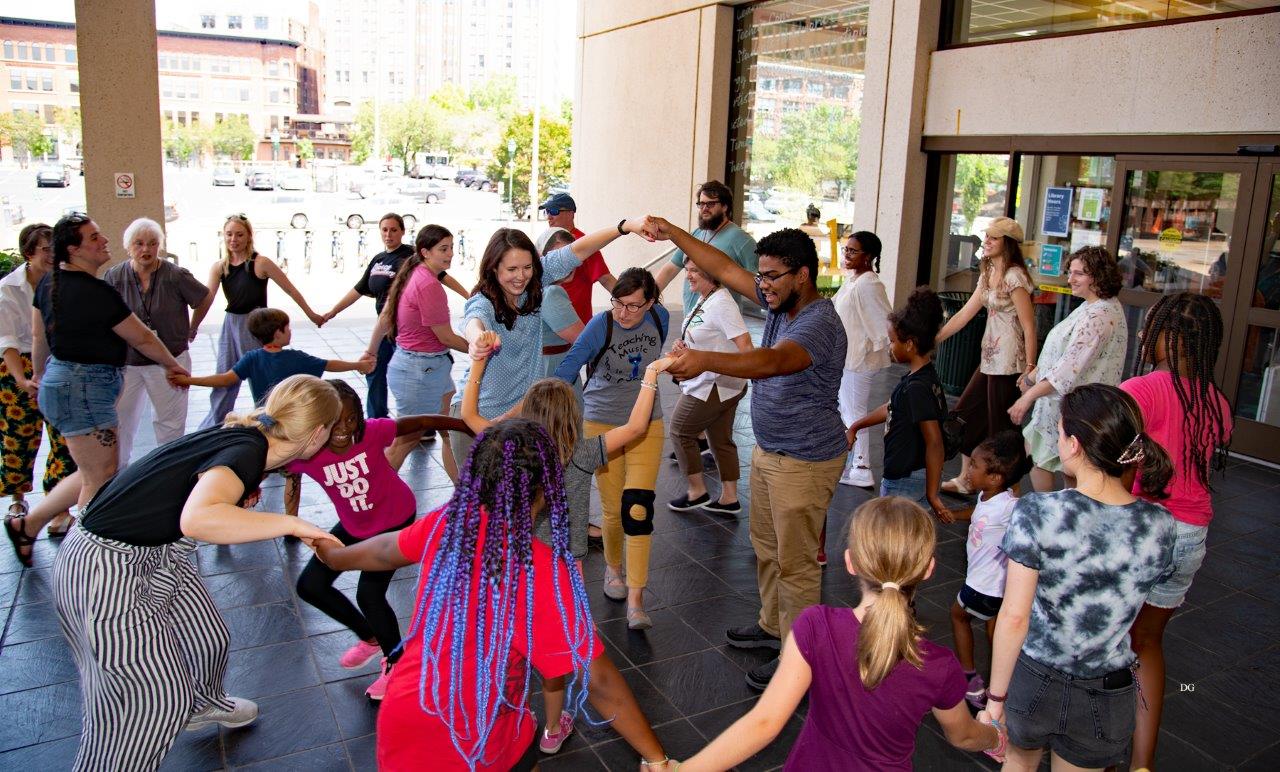 ---
JUNE 12-30, 2023.
Levels I, II & III
Endorsed by the Organization of American Kodály Educators
Faculty: Donald Garrett, Susan Garrett, Karen Shuford, Michael Perryman, Sarah Tullock, Lee Harris
Zóltan Kodály - pronounced "KOH-dye" (1882-1967) - was a Hungarian composer, musicologist and educator whose philosophy and writings are the basis for the Kodály approach to music education. The Kodály Institute at UTC features nationally recognized faculty who provide in-depth study of Kodály-based music education. The courses will strengthen musicianship while providing songs, techniques, materials, and activities suitable for the classroom. The curriculum features classes in solfege, methodology, folk song collection and analysis, conducting and choral ensemble.
We will meet face-to-face for all three weeks of the Kodaly Institute. Class sessions will be held in Cadek Hall (801 Oak Street) on the UTC campus. KIUTC runs Monday through Friday, 8:30 a.m. to 3:45 p.m..
---
Course Enrollment
Participants who have completed a Level I course at an approved institution may enroll in Level II. Level II graduates are eligible for participation in the Level III course. You may enroll either for the workshop (non-credit) or for academic credit. The workshop fee is $770 and you may register below. Academic credit information follows in the next section.
---
Academic Credit and Fees
Undergraduate or graduate credit is available for Level I. Levels II and III may be taken for graduate credit only. You must be admitted to UTC and pay university fees.
Regional Tuition Rate
Residents of northeast Alabama and north Georgia may qualify for regional tuition rates.
UTC Table
Academic Credit and Fees

| COURSE INFO | TUITION RATE | | |
| --- | --- | --- | --- |
| | IN-STATE | BORDER STATES | REGIONAL |
| MUS 4300 | $1,288 | $2,296 | $1,792 |
| | IN-STATE | OUT-OF-STATE | REGIONAL |
| MUS 5300/5310/5320 | $1,822 | $3,166 | $2,494 |
---
Housing
Campus housing is available in an apartment style dormitory close to the Fine Arts Center. The cost is $30.00 per night. You may reserve a room when you register for the Kodály Institute.
---
Textbooks for Kodály Institute
Books needed for the Kodaly Institute are listed here.
Song packets will be provided to all registrants.
---
Scholarships
The Southeast Chapter of Kodály Educators offers the Helen Bryan, Jay Craven, and Mary Ann Lowe Memorial Scholarships to students attending the Kodály Institute at The University of Tennessee at Chattanooga.
Helen Bryan founded the Chattanooga Education in the Musical Arts Association, a non-profit organization which enabled many music educators to be trained in the Kodály approach locally, at national Kodály training centers and in Hungary. Her pioneering work led to the establishment of the Kodály Institute at UTC. Jay Craven was the former Supervisor of Music for the Chattanooga City Schools and instrumental in supporting professional development for music educators in the Kodály approach. Mary Ann Lowe was a Kodály-trained teacher in the Chattanooga Public Schools for many years. Both Mr. Craven and Ms. Lowe were elected to the Tennessee Music Education Hall of Fame.
Scholarships will be applied to the course fee. Recipients are responsible for the balance of the fee and the purchase of all necessary books and materials.
Applicants for the scholarships must submit a letter of application to Dr. Lee Harris, Director of the Kodály Institute at UTC. The application should address the applicant's current teaching position, experience with the Kodály approach, and commitment to incorporating the Kodály concept in the classroom. Applicants for Level II or III scholarships must have completed the appropriate prerequisite courses at an approved Kodály training institution and should state so in the letter. Applications may be sent electronically as well as by post.
Scholarships will be awarded on the basis of need, appropriate qualifications and evidence of commitment to Kodály-based music education.
Dr. Lee Harris
Performing Arts - Music 1451
The University of Tennessee at Chattanooga
615 McCallie Avenue
Chattanooga, TN 37403-2598
Office: 423-425-4605
Email: [email protected]