UTC media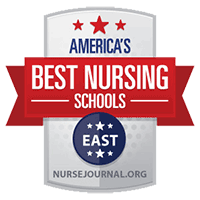 UTC media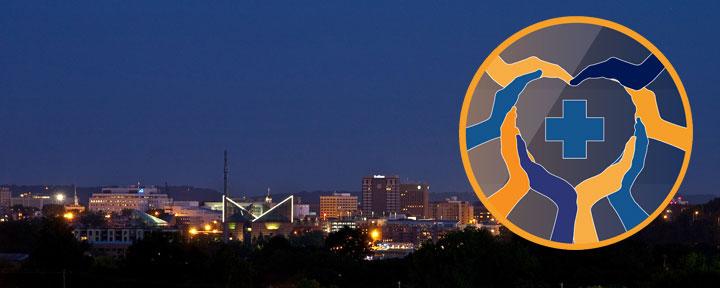 Chronic Pain:
Assessment and Treatment, Including Opioid Education
UTC media

UTC media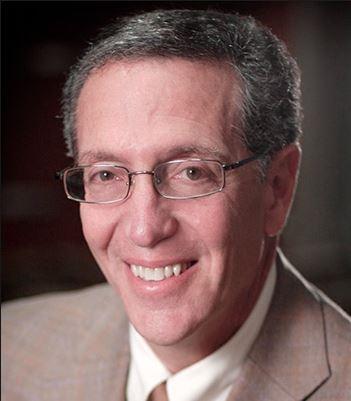 Howard Schubiner
Dr. Schubiner is board-certified in pediatrics, adolescent medicine, and internal medicine. He was a full Professor at Wayne State University for 18 years and now works at Providence Hospital in Southfield, MI. He is a fellow in the American College of Physicians, the American Academy of Pediatrics, and the Society for Adolescent Medicine. Dr. Schubiner is known as a national expert in ADHD in adolescents and adults as well as mindfulness meditation and stress reduction. He has authored over 60 publications in scientific journals and books and performed research in the fields of adolescent health, ADHD and stress reduction. Dr. Schubiner is on the Editorial Boards of the Journal of Adolescent Health and the Journal of Attention Disorders. He has given over 250 lectures to scientific audiences regionally, nationally and internationally on topics related to adolescent medicine, ADHD, and stress reduction. Dr. Schubiner has consulted for the American Medical Association, the National Institute on Drug Abuse and the National Institute on Mental Health. He has been granted funds to conduct research studies of over several million dollars in total. Dr. Schubiner teaches a form of meditation known as Mindfulness Meditation, which helps individuals cope with the stresses and anxieties of daily life.
Dr. Schubiner is the founder and director of the Mind Body Medicine Program at Providence Hospital. This program uses the most current research methodologies to treat individuals who suffer from the Mind Body Syndrome (MBS) or Tension Myositis Syndrome (TMS) as described by Dr. John Sarno. Dr. Schubiner has created a program that uses both meditative and cutting edge psychological techniques to help individuals with chronic conditions, such as fibromyalgia, whiplash, back and neck pain, myofascial pain, TMJ syndrome, tension and migraine headaches, irritable bowel syndrome, irritable bladder syndrome, insomnia, anxiety, and other related conditions. He is currently performing the first randomized, controlled research study in the field of Mind Body Syndrome or TMS for individuals diagnosed with fibromyalgia. He was included in the 2003-2004, 2005-2006 and 2007-2008 lists of the Best Doctors in America. He is the author of Unlearn Your Pain and Unlearn Your Anxiety and Depression, and the forthcoming book, Hidden from View, co-authored with Allan Abbass, MD. Dr. Schubiner lives in the Detroit area with his wife of 25 years and has two children in their early 20's.
UTC media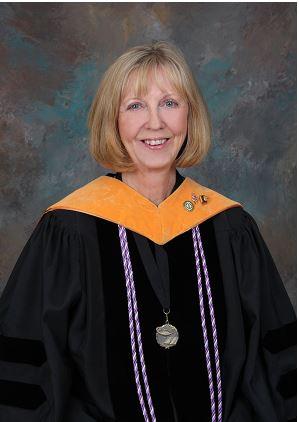 Linda Hill
Dr. Hill was born and raised in Memphis, TN. She received her MS degree in Nurse Anesthesia from Rush University in Chicago, IL in 1996 and completed her Doctor in Nursing Practice degree at Rush in 1998, although at that time it was titled the Doctor of Nursing (ND) degree.
Dr. Hill earned her Doctor of Nursing Science (DNSc) degree from the University of Tennessee Health Science Center in Memphis in 2004. Her research for her doctoral dissertation investigated the relationship of intraoperative body temperature, outcomes, and injury severity in older adult trauma patients. In 1998, she was one of the first doctoral prepared CRNAs practicing in Tennessee.
She practiced nurse anesthesia at the Regional Medical Center (now Region One) in Memphis as a trauma CRNA for nearly 10 years. She was one of the two CRNAs who started the MSN Nurse Anesthesia Program at the University of Tennessee Health Science Center in Memphis and served as Assistant Program Director and Program Director between 1997 and 2005. Dr. Hill has been involved in nurse anesthesia education and program administration for 20 years.
Since 2005, Dr. Hill has been the Program Coordinator of the Nurse Anesthesia program at UT Chattanooga and is a tenured Professor. Her research interest is in education focusing on assessment and development of critical thinking in nurse anesthesia students. She is passionate about her profession and her students!
Dr. Hill was the Principal Investigator and Project Director for a HRSA Nursing Workforce Diversity (NWD) grant (CRNAs in 3D: Increasing Diversity, Reducing Disparities, & Understanding the Social Determinants of Health) that was funded in July 2014 for 3 years in the amount of $1,026,153.00. During the life of the grant there was a 61% increase in applications to our program; 87.5% increase in minority applications; 400% increase in accepted minorities; and 74% increase of accepted females in the program. Additionally, Dr. Hill has successfully obtained annual funding from the HRSA Nurse Anesthesia Traineeship grants since 2013.
Dr. Hill is active in the Tennessee Association of Nurse Anesthetists; has served as TANA's District 4 Director for 4 years, served on numerous state committees, and is currently the President of TANA.
UTC media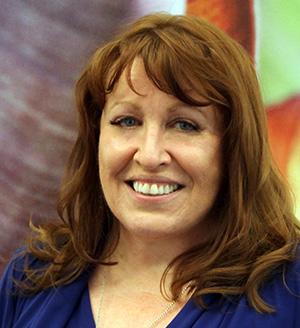 Debra Rose Wilson
Dr. Debra Wilson is a health psychologist and a nurse. She has worked for many years gaining expertise in public health, obstetrics, complementary and alternative therapies, epidemiology, breastfeeding trends, wellness, disease prevention, and higher education. Seeking to view health from outside the western model, Debra completed a Master of Science in Holistic Nursing, then with a focus on Psycho-neuro-immunology completed a PhD in Health Psychology. Debra has worked in maternal/infant health, public health, program development, and nursing education. With over 100 publications, her research experience includes healing for adult survivors of childhood sexual abuse, autoimmune disease, breastfeeding, herbs, and women's health. Debra's current research areas include stress, stress management, autoimmune disease, and immune function. She has been the managing editor of the International Journal of Childbirth Education since 2011. Debra has taught graduate courses in psychoneuroimmunology, holistic nursing, biopsychology, stress & coping, complementary & alternative therapies, herbology, mental health nursing, health care policy, stress & coping, as well as other courses for both graduate psychology and undergraduate nursing schools. Debra has a private practice as a holistic nurse, providing grief counseling, clinical hypnosis, and lactation consulting. She was the 2017 – 2018 American Holistic Nurse of the Year. She is a life-long learner seeking graduate education in physics, and teaches at Austin Peay University and Walden University. She has delivered over 100 formal presentations. Dr. Wilson is an internationally known speaker on stress and self-care, holistic nursing, and complementary therapies.
UTC media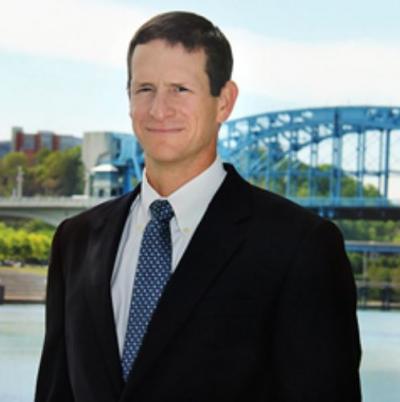 John E. Blake III
John E. Blake III, M.D. is the President and Medical Director of Specialists in Pain Management. Dr. Blake has practiced pain medicine in Chattanooga TN since 2009. Dr. Blake's practice is multi-disciplinary, treating all types of pain. His specialty is minimally invasive interventional pain management and spine procedures.
Specialists in Pain Management utilizes Physical Therapy, Medications, minimally invasive procedures and psychological counseling to treat and manage pain. Dr. Blake's professional commitment to the practice of pain management leads him to serve in various capacities of state wide committees and as President of The Tennessee Pain Society.
UTC media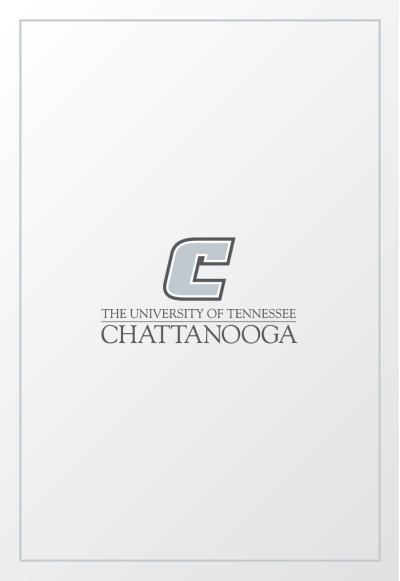 Thomas N. Farmer
Thomas N. Famer is a Special Agent in Charge with the Tennessee Bureau of Investigation and is the State Director of the Tennessee Dangerous Drugs Task Force (formerly named the Methamphetamine & Pharmaceutical Task Force). He holds a B.S. in Criminal Justice and has over 29 years of law enforcement experience of which 20 is in the field of drug enforcement. Tommy has received extensive specialized training and certifications from various accredited federal, state, local and private training programs such as DEA, FBI, Department of Justice, Homeland Security, TBI, etc., in the areas of advanced investigation, drug enforcement, chemical and pharmaceutical diversion, clandestine laboratory, special weapons and tactics.
Over the years, Tommy has successfully worked numerous state and federal complex conspiracy investigations with national recognition and has shared his knowledge and experience through presentations to thousands of law enforcement, first responders, prosecutors, government and business leaders, children and citizens. He has been a major participant in the Task Force since its inception in 1999 and through the phenomenal growth to become the State Dangerous Drugs Task Force. He served as an advisor to the Tennessee Governors Methamphetamine Drug Task Force responsible for the Meth-Free Tennessee Act; is currently the Director of the Governor's Task Force over Marijuana Eradication; is a Board Member for the National Meth & Pharmaceuticals Initiative as part of the White House Office of Drug Control Policy; and is an Advisory Board Member for the National Alliance of Model State Drug Laws Precursor Tracking Initiative.
Tommy is a member of the National Narcotic Officers' Association; Tennessee Sheriffs' Association; Tennessee Association of Chiefs of Police; Tennessee Narcotic Officers' Association; Tennessee Gang Investigators Association; and the Fraternal Order of Police.
UTC media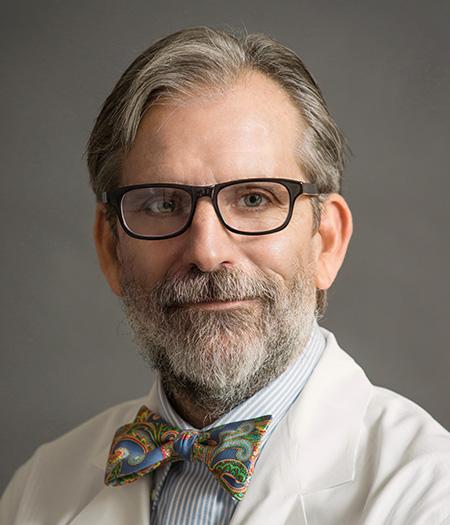 Daniel Sumrok
Daniel Sumrok, MD, FAAP, DABAM, DFASAM, joined the University of Tennessee College of Medicine in 2015 as an assistant professor, and is the director of the Center for Addiction Science. He brought with him four decades of knowledge in treating the devastating consequences of substance abuse.
A former Army Green Beret and public health service physician, Dr. Sumrok's career has taken him to a diverse array of locations and exposed him to many different populations. He received his medical degree from Marshall University School of Medicine in Huntington, West Virginia, and did a residency in rural community obstetrics and family practice in West Virginia.
As part of the U.S. Public Health Service, Dr. Sumrok has served patients from Connecticut to California; from Appalachia to Navajo, Apache, Sioux and Hopi reservations; from the Inuit people of Alaska to the Shuar people of the Amazon jungles. Now, he is serving patients from rural west Tennessee to urban and suburban Memphis.
UTC media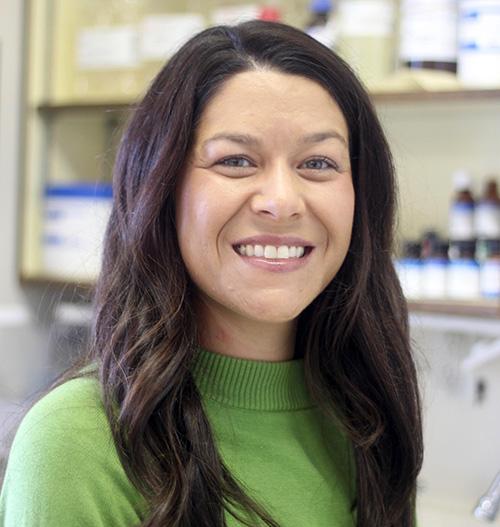 Leslie Kay Shepard
Dr. Shepard is one of the pharmacist owners of Community Pharmacy Care, Inc., in Dickson, Tennessee, which includes Dickson Apothecary and Kingston Springs Pharmacy. She is also a part-time faculty member and preceptor for the UTHSC College of Pharmacy, the Lipscomb University College of Pharmacy, the East Tennessee State University College of Pharmacy, and a preceptor at St. Louis College of Pharmacy.
Dr. Shepard received a Bachelor of Science degree from the University of Tennessee, Knoxville in 2007, and a PharmD degree from UTHSC in 2010. She received the Tom C. Sharp Pharmacy Student Leadership Award in 2010, the Tennessee Cardinal Health Generation Rx Award of Excellence at the Tennessee Pharmacists Association Annual Meeting in 2013, and the National Cardinal Health Generation Rx Award of Excellence at the APhA Annual Convention in Orlando in 2014. She was selected as the 2018 Outstanding Recent Alumna for the University of Tennessee College of Pharmacy.
Dr. Shepard has served as president of the Tennessee Pharmacists Association, and on the TennCare Medical Care Advisory Committee, and the Tennessee Commission on Pain and Addiction Medicine Education. She is a member of the Drug Free Dickson Coalition and its board of directors, the Freeman Recovery Center Medical Advisory Committee, and the City of Dickson Board of Zoning Appeals.
UTC media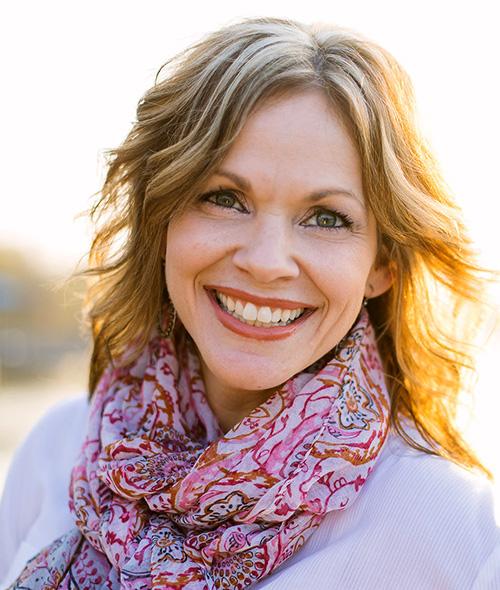 Kim Eckert
Dr. Kim Eckert has 20 years of counseling experience helping people on their journeys toward wholeness. She specializes in relationship issues, sexuality, coping skills, spirituality, anxiety, self-esteem, worry and depression. Kim partners with clients who feel stuck or exhausted in their efforts to feel better and get better. Within the context of authentic relationship, she utilizes her training in mindfulness and EMDR therapy along with a dynamic, interpersonal, cognitive-behavioral approach to change, hope and health.
In addition to counseling, Kim is a national retreat and conference speaker and the author of two books with InterVarsity Press: Stronger Than You Think: Becoming Whole Without Having to be Perfect (2007) and Things Your Mother Never Told You: A Woman's Guide to Sexuality (2014). Kim is a licensed psychologist and earned her master's and doctorate in clinical psychology at Wheaton College (IL), where she also received graduate theology training. Kim completed an undergraduate honors degree from the University of Michigan (Ann Arbor) with a double major in English and anthropology.
Julie L. Brown
Julie Brown is a licensed psychotherapist, business consultant, and meditation instructor with over 20 years of experience treating anxiety, depression, chronic pain and trauma. Her diverse background in business, metabolic research, exercise physiology, and nutrition give her access to tools to support the whole person--body, mind and soul. She enjoys supporting her clients as they transition from a crisis-driven existence to more creative, authentic lives. Julie teaches mindful practices to help clients learn to regulate their emotions, deepen self-awareness, and enhance their relationships. She is a certified Brainspotting Therapist, an evolution of EMDR Therapy, that accesses the brain more naturally to rewire and make meaning with less memory flashback and more physical release. Julie teaches emotionally-focused meditation at Chattanooga's Center for Mindful Living. She has served as an Adjunct Faculty member at Vanderbilt University and Kennesaw State Universities. She received her degrees from the University of Tennessee at Knoxville and Vanderbilt University in Nashville. She lives in Chattanooga with her family and two furry friends who tend to bark too much.
UTC media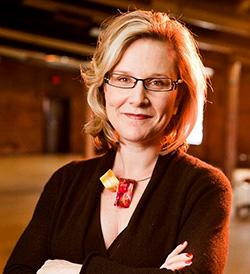 Laura H. Berlind
Laura joined The Sycamore Institute in 2015 as the founding executive director. She provides Sycamore's organizational vision, strategic planning, and day-to-day management. Laura holds a master's degree in public policy with a focus on business and government from Harvard's Kennedy School Government and a bachelor's degree from Boston College. Her role reflects her longstanding commitment to using data and research to bring together diverse stakeholders and work complex problems.
Laura brings with her almost fifteen years of nonprofit and government finance experience, most recently serving as the CEO of Renewal House, a holistic residential treatment center for women and their children affected by addiction and poverty. Prior to her role at Renewal House, she worked as a financial analyst at Vanderbilt University and as a vice president in the public finance department at Ambac Financial Group in New York, NY. At Ambac, Laura worked with a wide range of government and nonprofit clients to evaluate and execute publically funded capital projects ranging in size up to $800 million.
Laura maintains a strong connection to her local community through service on nonprofit boards and other volunteer activities. She is currently serving as the chair of the Tennessee Department of Mental Health's Planning and Policy Council and is an active member of Rotary Club. In 2014, Laura received the Volunteer of the Year award from the Tennessee Association of Alcohol, Drug and Other Addiction Services. She was also recognized as one of the Nashville Business Journal's 2014 Forty Under 40 award winners. She is a member Leadership Tennessee's Class IV and the 2018 class of the Young American Leaders Program at Harvard Business School.
When she is not a work, she loves to do anything outside – hiking, camping, sailing, scuba diving and skiing top the list. Laura and her husband, Andreas, live in Nashville with their two children and always-enthusiastic mutt, Sully.
UTC media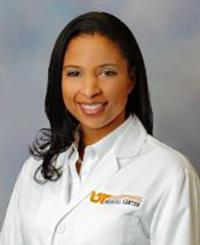 Stephanie Vanterpool
Dr. Stephanie Vanterpool is the Director of Comprehensive Pain Services for The University of Tennessee Medical Center (UTMC), Assistant Professor of Anesthesiology at UT Graduate School of Medicine and the Medical Director for The University Center for Pain Management in Knoxville. A graduate of Duke University School of Medicine, Dr. Vanterpool completed her Anesthesiology residency at the University of North Carolina Hospitals in Chapel Hill and her pain fellowship at Wake Forest University, later returning to Duke to complete her MBA with a certificate in Health Sector Management.
In addition to her clinical duties, Dr. Vanterpool is heavily involved in state advocacy initiatives, and is the current President-Elect and scientific program co-chair for the Tennessee Pain Society. Dr. Vanterpool has established a reputation as a leader in Targeted Pain Treatment, most recently being selected as one of 19 members across Tennessee to serve on the Governor's Commission on Pain and Addiction Medicine Education. This Commission was charged with developing competencies to be adopted by all healthcare higher learning institutions in the state to facilitate appropriate understanding, assessment, diagnosis, and treatment of pain and addiction. She has also collaborated with the TN Department of Health, TN Medical Association, and the TN Pain Society on a number of initiatives aimed at addressing the opioid crisis such as the determination of appropriate criteria and measurements for spine and spine surgery episodes of care and the language in the TN Together Opioid Bill (HB1831). She also serves as the representative for UTMC in communication of the organization's past and current efforts to combat the effects of the opioid crisis in East TN.
Dr. Vanterpool also uses her platform and position to educate other healthcare providers to promote the importance of accurate diagnosis and targeted treatment of pain as a means to improve patient outcome and function. Dr. Vanterpool is also in the process of developing a continuing medical education curriculum focused on the accurate diagnosis and targeted treatment of pain for primary care and mid-level providers within a 200-mile radius of Knoxville.
UTC media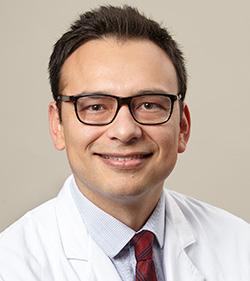 Marcelo Rains
Marcelo Rains is a neonatal attending at Erlanger Health System in Chattanooga. He completed medical school and residency training at Loma Linda University Health, and a neonatal fellowship at the University of Mississippi Medical Center in Jackson, Mississippi. Marcelo is enthusiastic about educating the medical staff on common NICU topics, including neonatal abstinence syndrome, neonatal resuscitation, ventilator management, and nutrition. He loves spending time with his wife and two children, and playing the guitar.
UTC media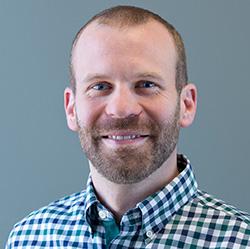 Matthew McClanahan
Dr. McClanahan is an osteopathic physician, board certified in both Family Medicine and Neuromusculoskeletal Medicine. For the past 4 years he has been practicing at the Center for Integrative Medicine in Chattanooga's Southside, where he has increasingly focused on the more accurate diagnosis and treatment of chronic pain problems, functional syndromes, and medically unexplained symptoms. He identifies his approach as "atypical," rather than alternative, as it is firmly rooted in rightly understanding and applying autonomic neuroscience, which is the intersection of the mind and body and the ultimate predictor of behavior.
UTC media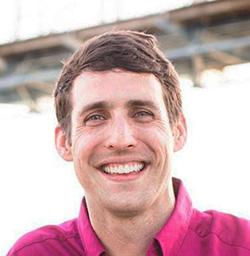 Jason Therrien
Jason is a licensed physical therapist who earned his Doctor of Physical Therapy (DPT) from the Medical College of Georgia in 2011. He is a certified Therapeutic Pain Specialist (TPS) through the International Spine and Pain Institute. He practices in the outpatient setting where he treats individuals with chronic, and often complex, pain conditions. Jason has developed a passion for understanding chronic pain, as he has seen the devastating effects of chronic pain on his patients and loved ones alike. He has undertaken extensive research on the advancements in pain science and the evolution of treatments for pain. His aim for each of his patients is to help alleviate their pain and suffering while empowering them with knowledge, strategies, and tools to more independently manage and relieve their pain, now and in the future. Jason strives to share the insights that have helped so many, to patients interested in learning more as well as other healthcare providers, in order to minimize the unnecessary suffering of as many people as possible. Above all, Jason is a devoted family man to his daughter, Lola, and his best friend and wife, Amelia. His family and he are proud members of the Chattanooga community. He enjoys playing soccer, live music, Chattanooga FC matches, yoga, hiking, and meditation.
UTC media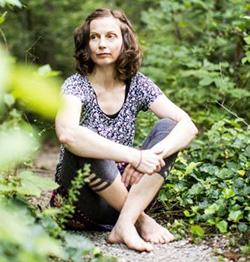 Janka Livoncova
Janka Livoncova is an Insight Meditation Teacher, Registered Yoga Teacher (E-RYT 500) and a trained Somatic Movement Educator. She has been a dedicated student and practitioner of meditation and yoga since 1994 and started sharing her practice with others in 2004.
Janka has been practicing and studying the dharma for two decades. Initially in the Soto Zen tradition and, since 2007, under the guidance of her mentor, DaeJa Napier. She maintains a daily meditation practice and regularly attends Vipassana retreats with her dharma teachers. A graduate of Spirit Rock Meditation Center's Community Dharma Leaders Program, Janka leads the Chattanooga Insight Group and co-facilitates Awakening Truth's Interactive Dharma Calls on Sundays.
Janka completed the Mindfulness-Based Stress Reduction in Mind-Body Medicine professional training program under the direction of Dr. Jon Kabat-Zinn and Dr. Saki Santorelli. She has been leading the 8-week Mindfulness-Based Stress Reduction courses and other mindfulness programs at the Center for Mindful Living since they opened in January 2013.
Janka completed her 200-hour yoga teacher training with Stephanie Keach in 2005 in Asheville, NC and, in 2009, completed her 500-hour level with Mary Paffard in CA. Her style is also influenced by the teachings and practice of Angela Farmer and Vanda Scaravelli.
Janka is a graduate of the Somatic Movement Education training program at the Kinesthetic Learning Center, licensed by Bonnie Bainbridge Cohen and The School for Body-Mind Centering® and currently teaches Somatic Movement Class at her home studio in the town of Signal Mountain.