2020 Culturally Inclusive Conference
UTC media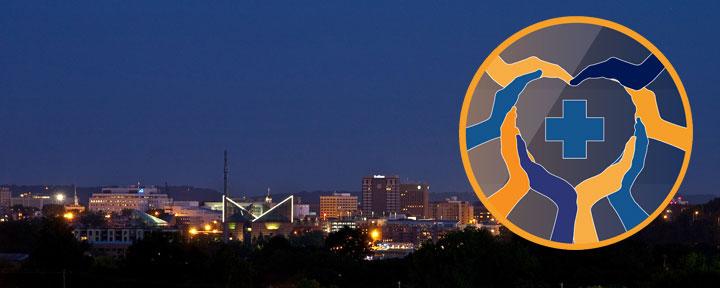 Culturally Inclusive Care:
Addressing Regional Health Disparities by Patient Population
---
February 26, 2020
Tennessee Room
UTC University Center
642 East 5th Street, Second Floor
9:00 a.m. - 3:00 p.m.
---
Cost: Free to attend; CEUs are $25
If you wish to receive Center for Continuing Education Credits, please register for the conference and then complete the separate registration for CEUs.
Conference Goal
Disseminate research, exchange information, and share successful methods of addressing health disparities across specific patient populations—including, children, women, and elderly—in the classroom and clinical environments.
Conference Objectives
Increase an understanding of health disparities specific to various patient populations.
Share interdisciplinary knowledge of how to reduce regional health disparities prevalent among children, women, and elderly patient populations
Provide knowledge for potential curriculum integration across health disciplines on components that address these health disparities.
Who can attend conference and/or submit for the Poster Session? Faculty across multiple healthcare disciplines, including Primary Care Providers, Nurses, Social Workers, Public Health Professionals, Physical Therapists, Occupational Therapists, Exercise Physiologists, Nutritionists, Educators, Researchers, Non-Profit Community Based Agencies, and Graduate Students.
Lunch:
Lunch will be available for purchase at the Food Court (just outside of the room) during the Poster Session. Moe's, Chick Fil-A, and other options will be available.
Parking is Free:
UTC Visitor's Garage
601 E 5th St.
Chattanooga, TN 37403
Parking vouchers will be provided at the conference.
UTC media