77823227-fe5c-4541-9446-9247844065c7
Your advocate. Your connector.
---
Welcome to UTC! Whether you are a new or returning student, we are excited to have you as a member of our community.
The Office of the Dean of Students is here to help you take full advantage of the resources available to members of our university community. Our office strongly encourages you to actively participate in campus life by seeking out opportunities to be involved both in and out of the classroom. UTC offers many academic and co-curricular programs and activities designed to enhance your learning experience.
We are also here to provide support for a variety of student concerns, including illness, death in the family, financial difficulties, academic trouble, and other personal emergencies. Students may seek assistance, advocacy, and satisfactory resolutions to problems through our office.
Feel free to stop by our office in University Center, Suite 399 or call us any time at 423-425-4761 to speak with one of our staff members about your interests, concerns or questions. We are here to help you make the most of your college experience. We look forward to meeting you!
---
UTC media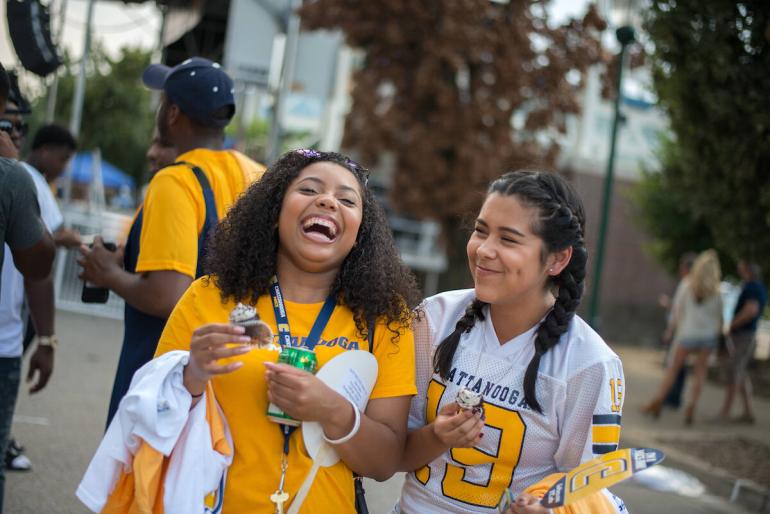 Student and Family Engagement
---
UTC media