---
We are so happy you are coming to visit UTC!
Thank you for registering for your tour at UTC! Please make sure to read the information listed below and print out your parking pass before your visit.
---
On the day of your visit
You and your guest(s) will check in for your tour in the Undergraduate Admissions Tour Center (272 University Center). The University Center is located diagonally across the street from the Mocs Alumni Dr garage. (601 Mocs Alumni Drive).
Upon arrival, please check in with the Admissions office front desk staff. We will pair you with your tour guide at this time.
---
These guidelines will help you prepare for a wonderful visit:
Check-in via mobile device to let us know you're close by! We use an automated check-in system based on the phone number provided during your registration. Otherwise, we can check you in at our front desk upon arrival at the tour center.

Don't be late. Remember, Chattanooga is in the Eastern Time Zone. All times listed are Eastern. We are one hour ahead of the Central Time Zone (Nashville, Memphis, etc).

Be prepared to walk outside. Wear comfortable shoes and dress appropriately for the weather. Bring an umbrella just in case. Our office does not have a golf cart or other transportation system.

Set up departmental appointments prior to arrival on campus. You can find contact information for each major and department on our website.

Wear blue & gold... it's a safe bet.
---
Parking Instructions
Parking is available in the Mocs Alumni Dr parking garage which is located at 601 Mocs Alumni Dr (This link will also provide driving instructions if necessary). Please make sure to print your parking pass and display it on your car dashboard during your visit. Disability parking information is available at the Parking Services website.
Please print your tour parking pass and display it on your dash!
---
Admissions Tour Center
Tours begin in the Admissions Tour Center located in the University Center, Room 272. Follow these steps from the Mocs Alumni Dr parking garage to locate the Admissions Tour Center.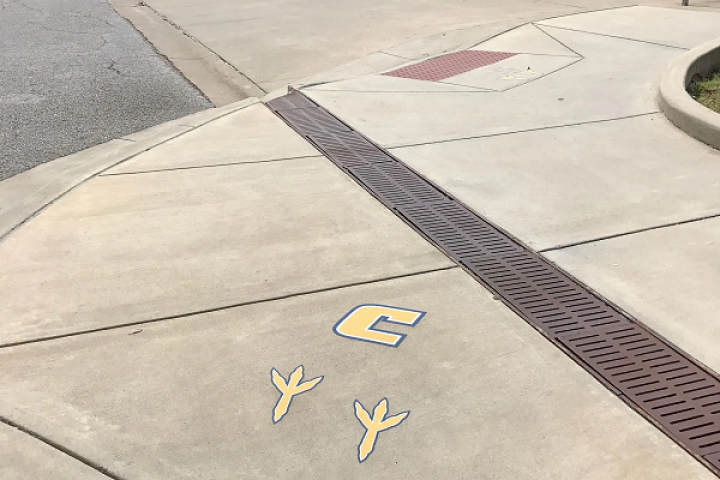 Look for Scrappy's feet!
Once you exit the Mocs Alumni Drive parking garage, proceed to the crosswalk. Once you've crossed 5th Street, follow Scrappy's footprints to the tour facility.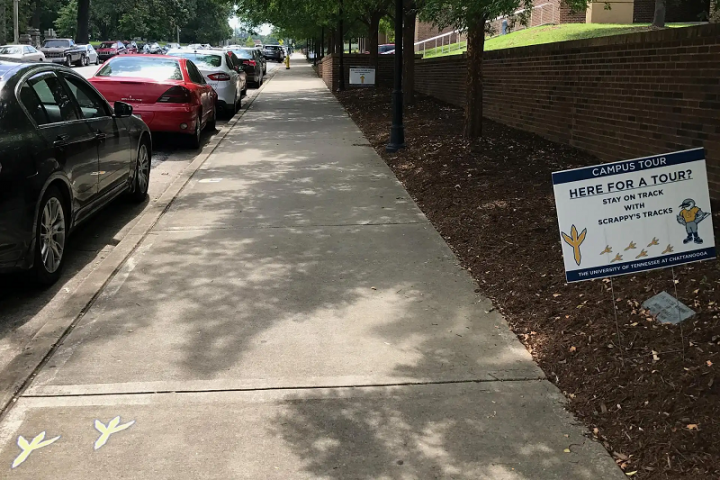 Continue on the sidewalk
Continue following Scrappy on the sidewalk next to the University Center.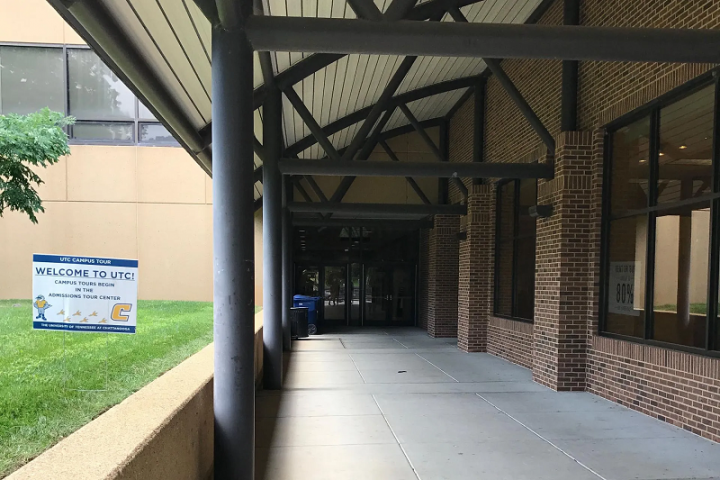 Entrance to the University Center
Once you've reached the University Center entrance (beside the bookstore), proceed in the doors and towards the interior of the University Center.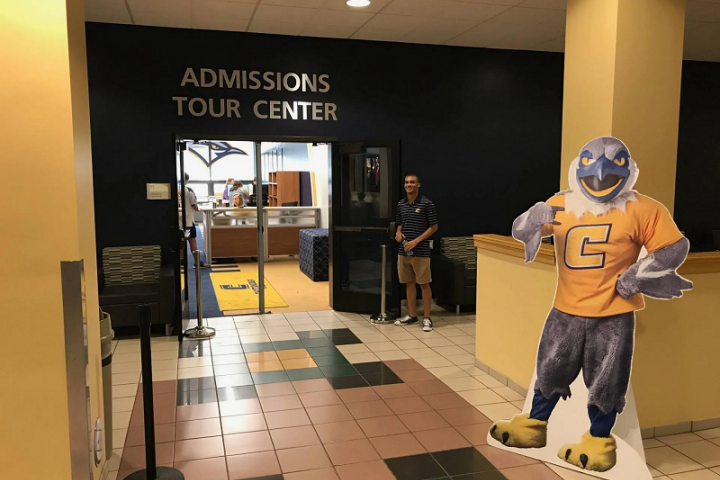 Admissions Tour Center
The Admissions Tour Center is located down the hall and to your left!