National Consortium for Teaching Asia (NCTA) Faculty Fellows
UTC media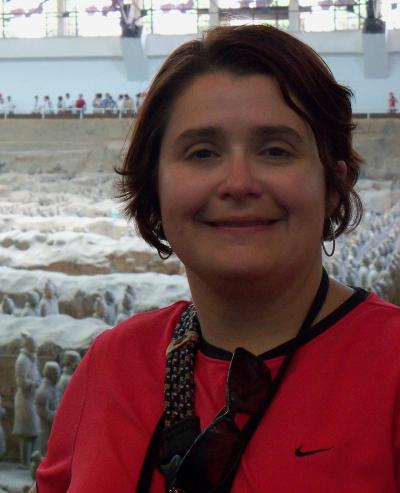 Rebecca Byrd is a middle school teacher at New Center Elementary in Sevier County. She teaches 8th grade U.S. History, 7th grade World History and serves as sponsor for National History Day. Byrd holds a B.A. in History, M.S. in Education and Ed.S. from the University of Tennessee at Knoxville. Byrd serves as "Teacher in Residence" at the East Tennessee Historical Society. She also serves on the Tennessee State Library and Archives Educator Working group and recently served as lead teacher on the Tennessee Blue Book: A History of Tennessee Student Edition. In 2010, Byrd traveled to China as part of a NCTA Study Tour. She received the 2018 Tennessee History Day: Educator of the Year, Junior Division Award. Byrd and a student were also selected for the 2018 Normandy: Sacrifice for Freedom Albert H. Small Student & Teacher Institute. The pair undertook an extensive study of the Normandy campaign and researched the life and service of a Tennessean who they honored at Normandy American Cemetery during their study tour of France.
UTC media
Jane Hill is a Social Studies Department Chair, a team leader, and teaches 7th grade World History at Ooltewah Middle School. Previously, she has taught science and reading at East Ridge Middle School, Girl's Preparatory School, and Hixson Middle School. She holds a B.S. in Education and Sports Medicine from East Tennessee State University and an M.Ed. from the University of Tennessee at Chattanooga. Prior to receiving her master's degree in education, she was a graduate assistant at Temple University in Philadelphia, Pennsylvania, at Temple University Hospital. Before beginning her teaching career, she worked as a part-time instructor at East Tennessee State University and was the Coordinator for Sports Medicine at the Center for Sports Medicine & Orthopedics. She has 19 years of experience as an educator. Most recently, she created 7th grade world history lesson plans for the Tennessee Geographical Association, NCTA, and the UTC Asia Program professional development program in 2017.
UTC media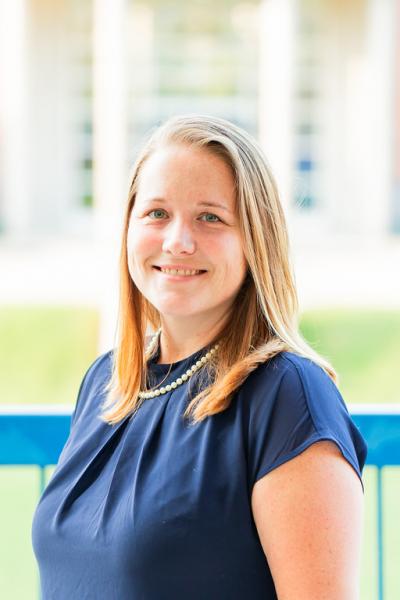 Patricia King is a middle school teacher at the Girls Preparatory School in the History and Social Sciences Department, having previously taught in international schools in Latin and South America. She holds a B.A. in History and an M.A.T., both from Simmons College in Boston. At GPS, she teaches the sixth grade Global Cultures course and has developed a cross-disciplinary extension to her curriculum that merges Global Cultures with 6th grade science to form a series of "Global Science" activities across the year. She also teaches 7th grade Ancient History. In addition to her teaching role, King is also the coordinator of the school's Partnerships in the Community program. She tweets @trishking6
UTC media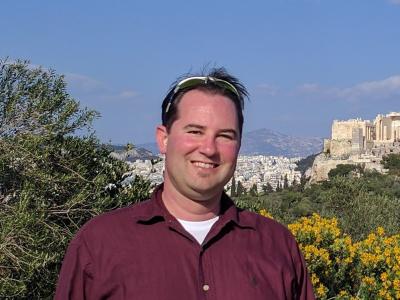 Aaron Pickering has been a member of the Social Studies Department at Oak Ridge High School in Oak Ridge, Tennessee for 17 years. Pickering teaches Combined Studies AP World History, World History and Geography, AP European History, and Economics. He sponsors the Philosophy Club and Ethics Bowl team and serves on the faculty council of The National Honor Society. Mr. Pickering received his B.A. from Berry College and M.S. and Ed.S. from The University of Tennessee, Knoxville. Mr. Pickering is a world travel enthusiast and participated in a foreign study program at The University of Wales, Swansea. In addition to personal travel and leading student educational tours, he has been a Fulbright Memorial Fund Scholar in Japan, an Atlantik-Brücke Foundation Fellow in Germany, and a Korea Foundation visiting scholar at Yonsei University in Seoul, South Korea.
UTC media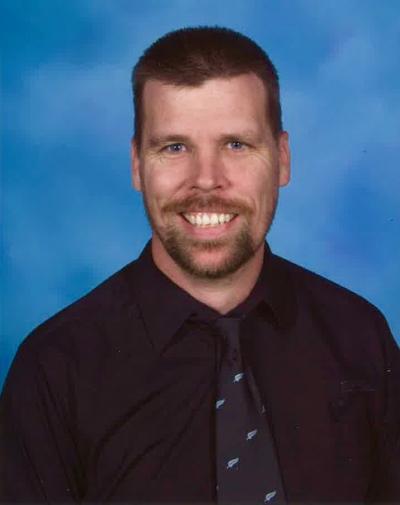 Michael Robinson is Social Studies Department Chair at Houston High School in Germantown, Tennessee where he teaches AP Human Geography, AP Research, and Honors "Facing History and Ourselves." He holds a B.A. in Geography and an M.S. in Curriculum and Instruction: Social Studies, from the University of Tennessee at Knoxville. Michael was the 2010 National Council for the Social Studies High School Teacher of the Year. He was the 2018 recipient of the Brunn Creativity Award for Outstanding Teaching of Geography from the National Council for Geographic Education. The Department of Theory and Practice in Teacher Education at the University of Tennessee, Knoxville, selected Michael to receive the 2018 TPTE Outstanding Alumnus Award, an award given to alumni who have made outstanding contributions to the field of education. Michael was selected as the 2018-19 Tennessee Teacher of the Year for the Shelby/Municipal Core Region and then as Tennessee Teacher of the Year for the West Grand Division.
UTC media

Brian Smith is a 7th grade social studies teacher at Jefferson Middle School in Oak Ridge where he teaches World History and Geography. He holds a B.A. in Social Studies Education from Purdue University, a M.S. in Social Studies Education from the University of Tennessee-Knoxville, and is a National Geographic Geo-Inquiry Ambassador. He has led numerous professional development workshops for the Tennessee Geographic Alliance (TGA) and Oak Ridge Schools on recent changes in the social studies standards and practices. Most recently, Brian received a Qatar Foundation International Teacher Professional Development Grant to study the Art of Islamic Pattern in Granada, Spain. Additionally, this trip connects with a Humanities Tennessee Partnership for Public Humanities (PPH) Grant Award for creating The Golden Age of Islam: a Geography & Geometry teacher workshop that will be coordinated with the TGA. Brian also led the Google Geo Teacher Institute Professional Development held at Oak Ridge Associated University and Esri ConnectED workshops to teach an Introduction to using ArcGIS Online.
UTC media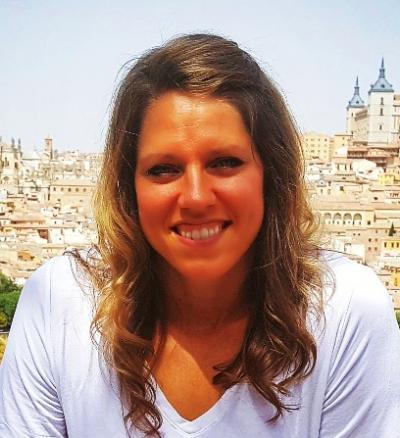 Maranda Wilkinson is a former middle school Social Studies teacher and Curriculum and Instruction Coach and now serves as the Franklin County Tennessee's School District's STEM Curriculum Specialist. She holds a B.S. in Social Science from Athens State University and a M.S. in Instructional Media from Wilkes University. She was selected as a Russian/American Educators' Exchange Program participant in 2015, An NCTA participant in 2017, a 2017-2018 Tennessee STEM Innovation Network Innovative Leaders Institute participant, a 2017-2018 Tennessee STEM Innovation Network Rural STEM Collaborative participant, a Korean War Legacy Foundation UN Peace Camp participant in 2018, and a Korean War Legacy Foundation Fellow in 2018. In addition, she currently serves as a board member at her local Hands-On Science Center and is an affiliated consultant for EF Education First, co-facilitating training sessions for educators planning to travel abroad on study tours with their students.
Special Acknowledgements
It would have been impossible to develop this digital publication without the substantial contributions of three people. Jeffrey Melnik, Assistant Director of the UTC Asia Program, spent an enormous amount of time designing and formatting the publication as well as communicating on a regular basis with module authors. Former graduate assistant, Megan Hayes, and our current graduate assistant, Danielle Hawkins, both spent extensive time assisting with several phases of the production process including copyediting, formatting, and checking links. All of these tasks are unheralded, but essential in creating a high-quality publication.